Living In The Capital's Premier Shopping District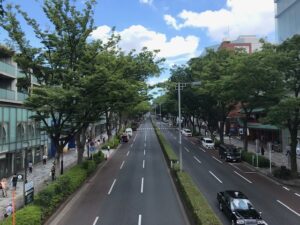 Alongside the Ginza area in Tokyo's east side, Omotesando is the capital's premier shopping district. The area is basically one huge Zelkova tree-lined boulevard stretching from Harajuku station and the majestic entrance to Meiji shrine all the way to Aoyama meaning it spans demographics and can be seen as the perfect microcosm of Tokyo as a whole.
What is Omotesando?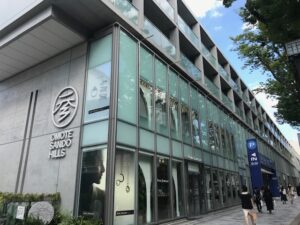 History with Meiji Shrine
The name Omotesando consists of 3 kanji meaning "main" "approached" "road". As these kanji show, Omotesando is literally the street approaching to the majestic entrance to Meiji Shrine dedicated to the deified spirits of Emperor Meiji and his wife. Since the gravel path was flattened and expanded for years over the post war and 1964 Tokyo Olympics, it has been developed as one of the most iconic shopping districts in Tokyo and dedicated to all kinds of both Japanese and international fashion lovers.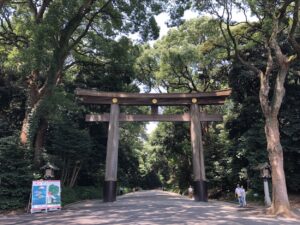 Aoyama Apartment
Aoyama Apartment was built as the new RC apartment with modern style of utility and toilet in 1926 after many wooden houses in this area got devastated from the Great Kanto Earthquake in 1923. At the start, Aoyama Apartment attracted the attention of people with high social status as a sacred lead to Meiji Shrine, but it finally became open to general people after the building survived in the big fire brought by the Tokyo air raids in 1945. In the 1960s, it provided a warren of artist studios and creative labs contributing to edgy Harajuku and Shibuya culture for decades. Even though the complex was demolished and replaced in 2005, the original building materials are taken over to build the east side of Omotesando Hills and that is what you can still see with historical ivy nowadays.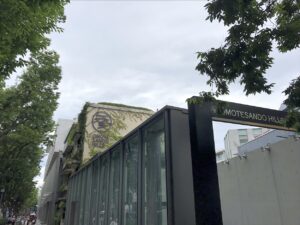 The area is basically one huge zelkova tree-lined boulevard stretching from Harajuku station all the way to Aoyama area, and you can see a curious mixture of very affluent adults, foreigners, hipsters and teens on their way to the sheer number of ostentatious flagships of luxury high brands. The locals like to mix it up with some good restaurants hidden away from Omotesando Avenue and take away coffee for leisurely stroll to Meiji Shrine or Yoyogi Park where you can take it easy with a picnic and feel, at times, that you aren't actually in the city at all.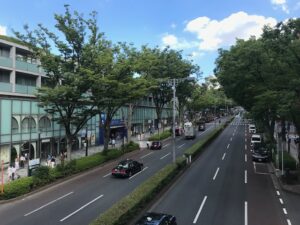 Omotesando Avenue   Shopping avenue covered with the wide, beautiful zelkova tree-lines changes its color as the four seasons go and attracts people all year around. Sunlight between the trees sparkle in summer, and at Christmas time, the trees decked out with gorgeous illuminations makes it a romantic hot spot.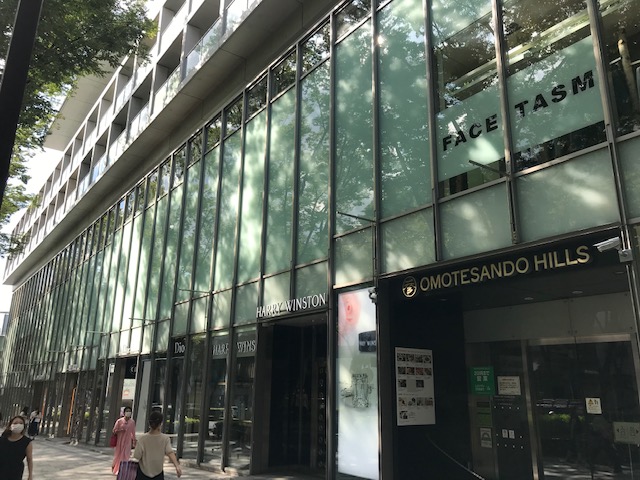 Omotesando Hills   A symbolic, complex facility of the avenue consisting of approximately 100 stores (fashion brands, cafes and restaurants) and 38 residences, and it has been transmitting trends as a landmark of Omotesando.
Comments from RISE Corp
Livelihood and Transportation
In addition to Omotesando being well-known as the premier luxury shopping district of Tokyo, it will bring you a sophisticated and convenient urban lifestyle. It is easily picked up by singles and couples who want to be surrounded by trendy environments all the time. Also, business people who travel a lot over Tokyo will appreciate the amount of train lines stopping at Omotesando. Major stations such as Otemachi, Ginza and Akasaka are all within 20 mins ride. If you take a metro from Harajuku station, you can go all the way from Yokohama to Saitama without even changing trains.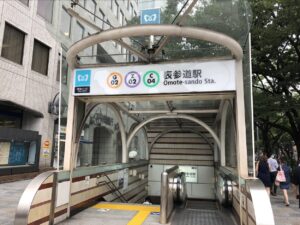 Families just relocated to Japan can also make an ideal start in Omotesando. Many supermarkets in this area deal with international products such as Kinokuniya and Nature House featuring organic food. If you are too busy at work, French frozen food store Picard will always be there for you. Well-equipped gyms are opened 24 hours while there are not many running trails in Tokyo. For your children, British School is located in Harajuku, and bus stops to many international schools such as ASIJ are designated along the Meiji Street and they can avoid trains during the rush-hour.
Supermarket
Kinokuniya International Aoyama
Location: 3-11-7 Kitaaoyama, Minato-ku
Business Hours: 9:30am-9:30pm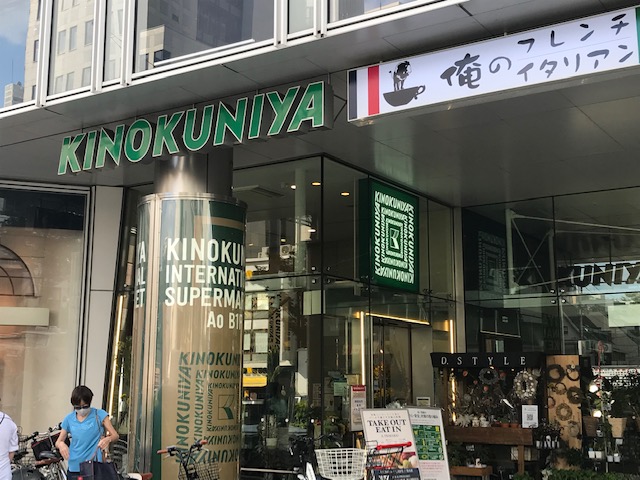 Nature House Aoyama
Location: 3-6-18 Kitaaoyama, Minato-ku
Business Hours: (Mon-Sat)9am-9pm (Sun)9am-8pm
Picard Aoyama Kottodori
Location: 5-9-12 Minamiaoyama, Minato-ku
Business Hours: (Mon-Sat)9am-9pm (Sun)9am-8pm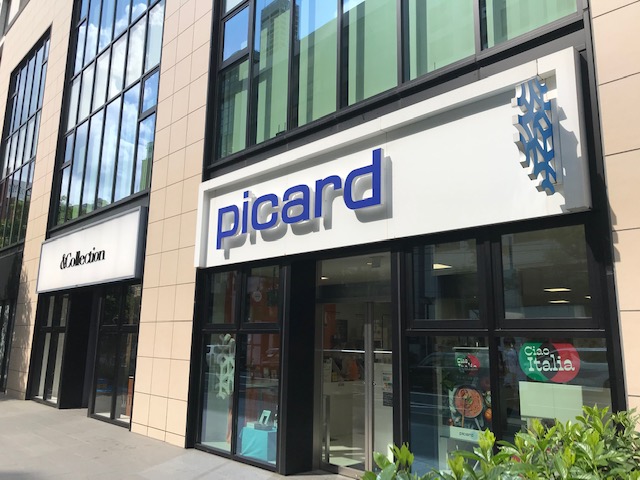 Farmer's Market
Location: 5-53-70 Jingumae, Shibuya-ku (United Nations University)
Opening Hours: Every Saturday and Sunday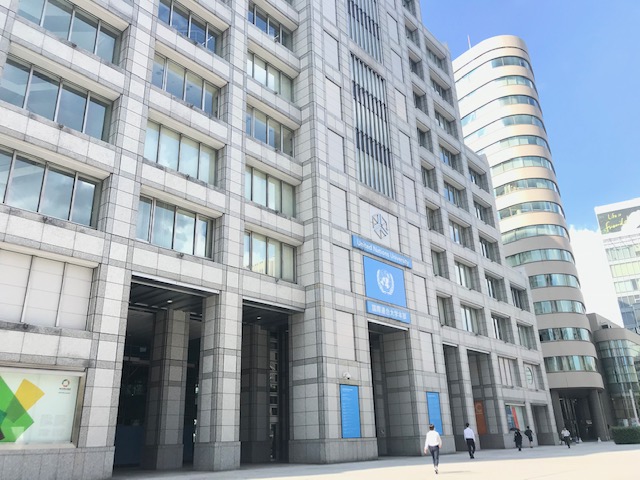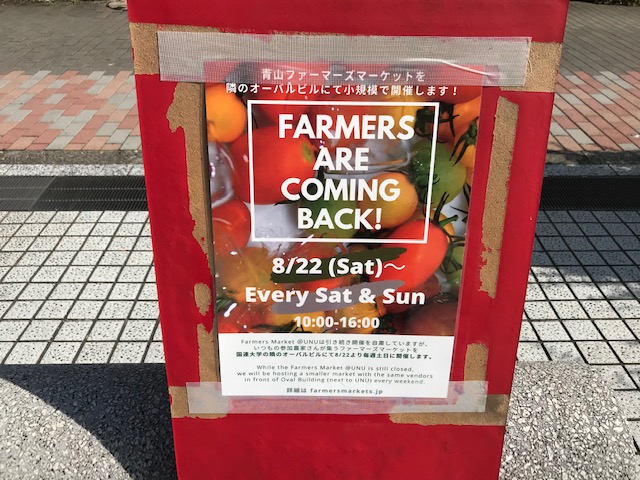 Gyms
Joyfit24 Omotesando
Location: 3-4-8 Minamiaoyama, Minato City
Business Hours: Everyday 24 hours
Gold Gym Omotesando
Location: 4-3-2 Jingumae, Shibuya-ku
Business Hours: (Mon-Sat)7am-11:30pm (Sun)7am-10pm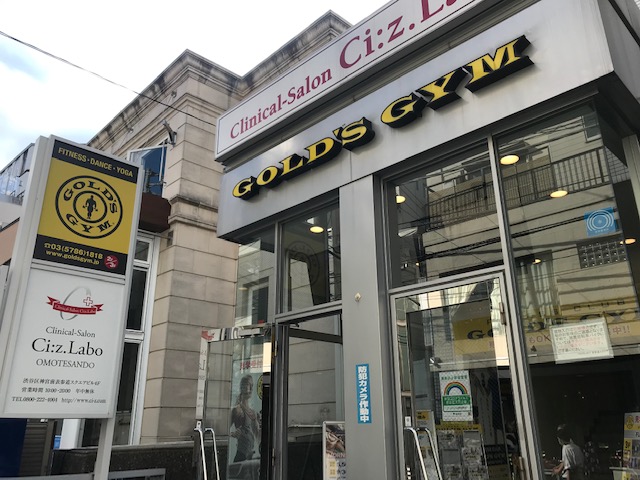 Central Fitness Club Minamiaoyama
Location: 4-3-15 Jingumae, Shibuya-ku
Business Hours: (Mon-Fri)9am-11pm (Sat)10am-8pm (Sun)7am-10pm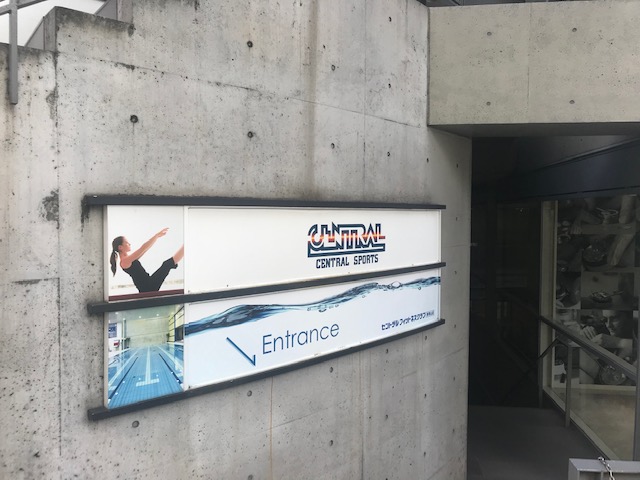 Others
Nezu Museum
Located at the end of Omotesando street gives you more insights in Asian culture. A vast collection of over 7,400 works of Japanese/east Asian arts are exhibited. Strolling 170,000 sqm Japanese garden in there and enjoying lunch and tea will make you feel an oasis in the busy city.
Location: 6-5-1 Minamiaoyama, Minato-ku
Opening Hours: Tue-Sun 10am-5pm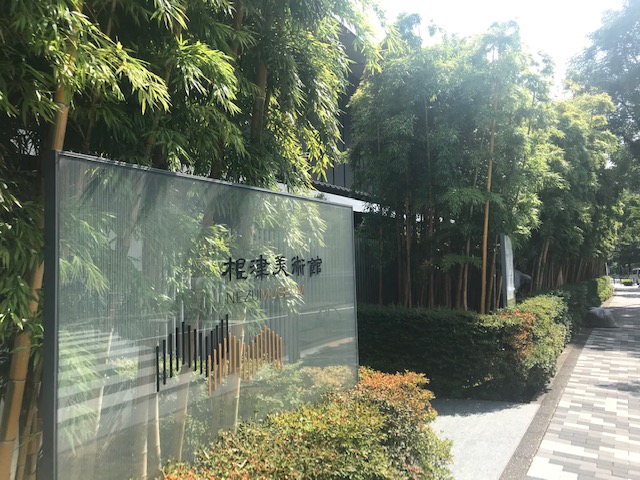 Blue Note Tokyo
Opened in 1988. A great place to treat yourself with professional live music and authentic jazz.
Location: 6-3-16 Minamiaoyama, Minato City
Opening Hours: Mon-Fri 5pm-Midnight   Weekend&Holiday 3:30pm-11pm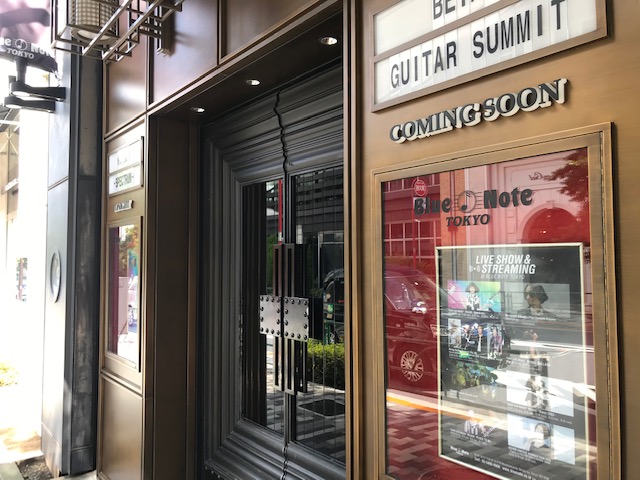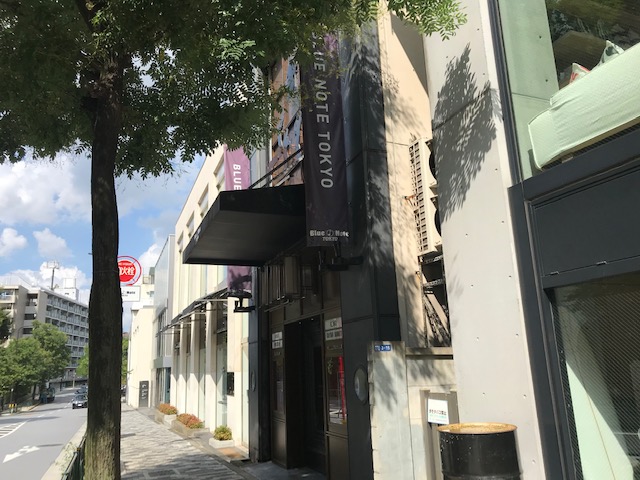 *Contents which are published in this Area Guide were based on the coverage compiled in September 2020.
For the latest information such as business hours please contact each facility.