Sophisticated Area with Magnificent Gingko Tree Avenue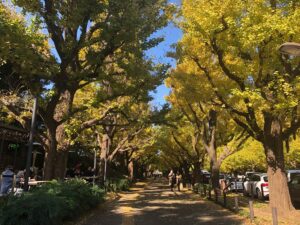 The neighborhood where Aoyama-Itchome and Gaienmae stations are is collectively called Aoyama. They are located next to each other on the metro Ginza Line in Minato-ku. Aoyama is filled with a metropolitan atmosphere created by global companies, luxury car showrooms, modern art galleries, fashion studios and flagship stores from overseas lining up on Aoyama Street.
What's the Area Like?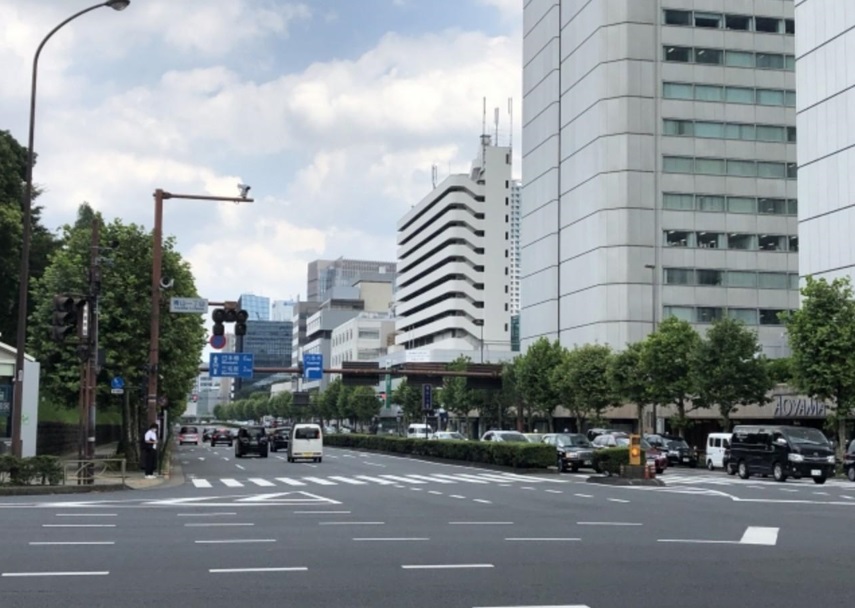 Access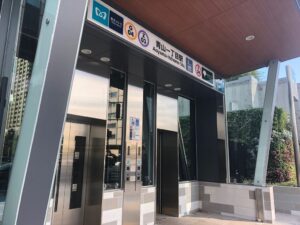 Aoyama-Itchome Station has 3 train lines, the metro Ginza and Hanzomon lines and the Toei Oedo Line. It has direct access to big terminals Shibuya, Shimbashi and Shinjuku, and they are only less than 10 minutes away.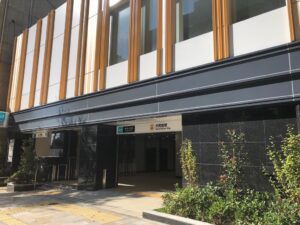 On the other hand, Gaienmae Station has only the metro Ginza Line. However the station is always busy as the main gate to Jingu Baseball Stadium, a home ground of the Tokyo Yakult Swallows,  Japan National Stadium a.k.a. Olympic Stadium, and The Prince Chichibu Memorial Rugby Ground.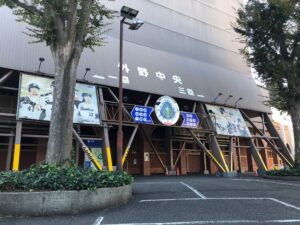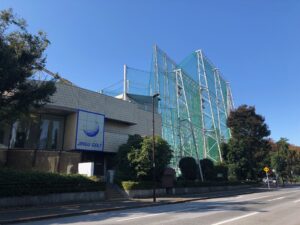 From both stations, other popular areas like Omotesando and Roppongi are within walking distance where many global companies, embassies, fashionable cafes and sophisticated restaurants take place.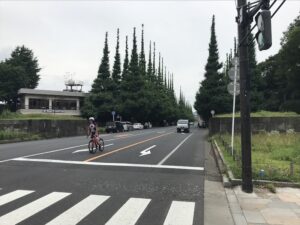 History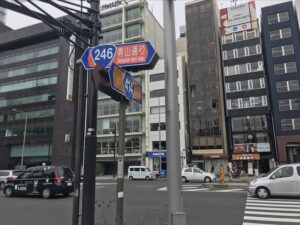 The name Aoyama derives from the Aoyama family, a daimyo (feudal lord) serving Tokugawa in the Edo period, setting up the mansion in the area. It once grew as a residential area for middle to high class people. After the infrastructure was improved around the area over the 1964 Tokyo Olympics, Aoyama was changed dramatically to one of the most hip areas with many flagship stores of Japanese brands and boutiques of international high brands.
Livelihood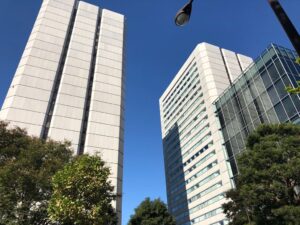 You can expect a high-quality urban life in one of the most prime locations in Tokyo, although the rental price market around Aoyama is one of the highest in Tokyo as you can easily imagine. Many apartments near Aoyama Street, a minute away from the station, are high-rise luxury condominiums for prosperous people. If you walk a little away from the station, there is a residential area with old detached houses and a bit more affordable low-rise apartments. Minami-Aoyama in the back of the main street has enough access to supermarkets, parks and hospitals in the middle of the skyscrapers. Also, the security of the whole neighborhood is relatively high, because of the embassies and the facilities for the Imperial families being located here and there, and police officers and security guards are often seen in the area.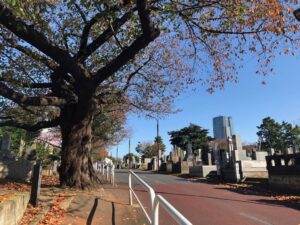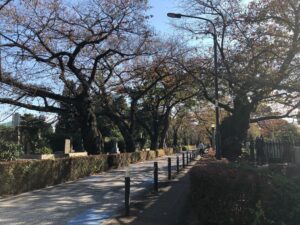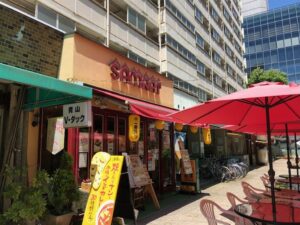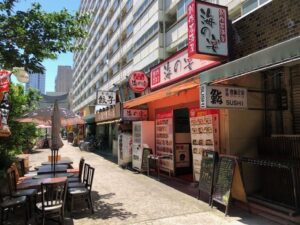 Getting to Know the Neighborhood More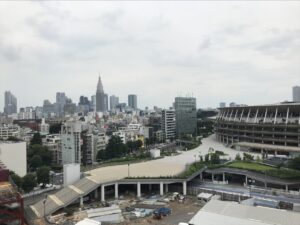 Supermarkets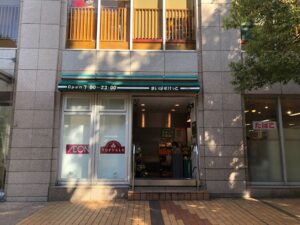 My Basket   A small grocery store located just outside of Aoyama-Itchome station. MAP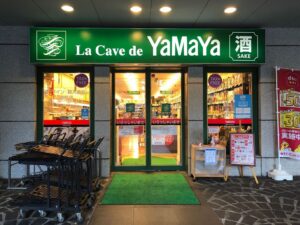 La Cave de YaMaYa   A liquor store at Aoyama Tower carrying a variety of local/imported liquor and snacks.   MAP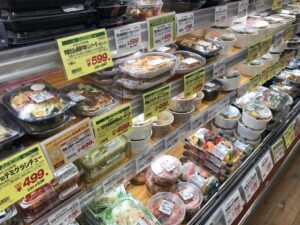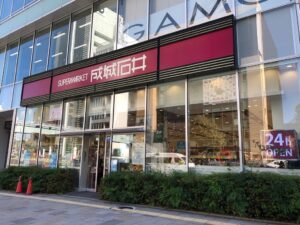 Seijo Ishii   A grocery store with a good selection of wines, imported snacks, spices and deli foods. MAP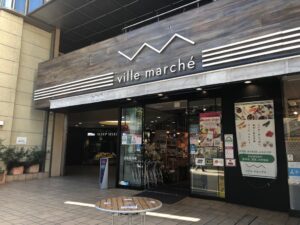 ville marché   Dealing with fresh bakery, various good wines, and tasty deli foods.   MAP

Drugstores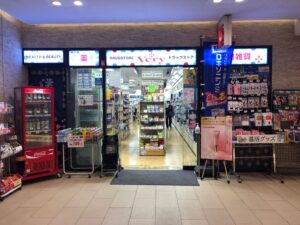 Drug Store Very   Located in Aoyama TWIN, just outside of the ticket gate of Aoyama-Itchome Station.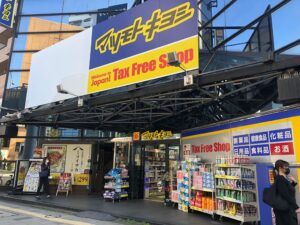 Matsumoto Kiyoshi   A popular Japanese pharmacy located next to Seijo Ishii on Aoayama Street.  MAP

More Stores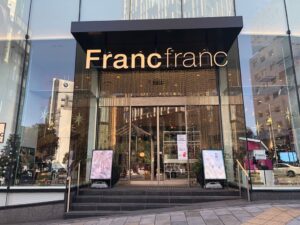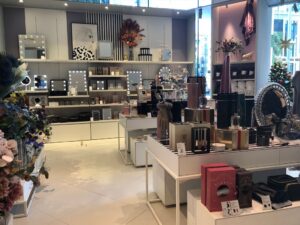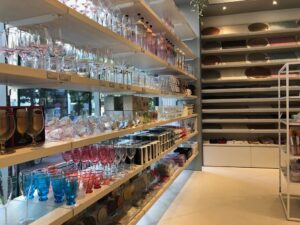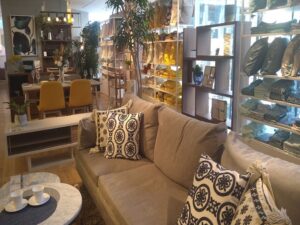 Francfranc A furniture and home décor store located just west side Gaienmae station. Many items are inspired by life style of South France. Not only they sell goods, they provide new life style in Japan.  MAP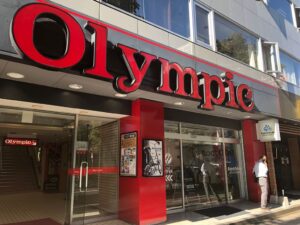 Olympic A 2 floor discount store located east side of Gaienmae Station. 1F is for bicycles, 2F carries variety of different sections like sports goods, interior, pet supplies, gardening goods, cleaning supplies and so on.  MAP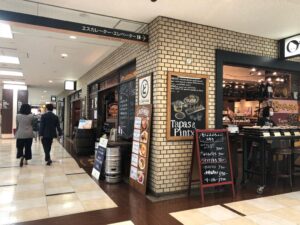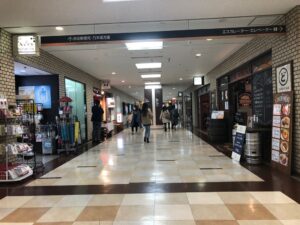 Shin Aoyama Building/Aoyama Twin   A building as part of Aoyama-Itchome Station. Upper floors are offices for many companies. There are many restaurants and cafes which sell reasonable lunch boxes daily for office workers in the area, as well as apparel shops, banks and clinics.   MAP

Hospital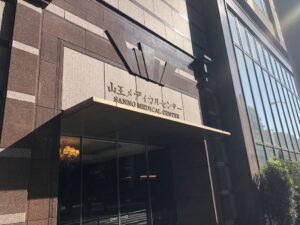 Sanno Hospital   A medical center located just by Aoyama Itchome Station. Most doctors there speak English or interpretation services.  MAP

Parks and Nature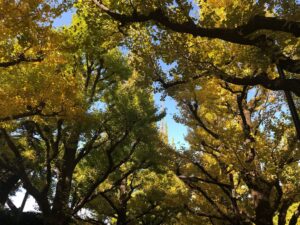 Meiji Jingu Outer Garden   Located in the north between Aoyama-Itchome Station and Gaienmae Station. One of the famous spots in this garden is called Ginkgo Avenue. Every autumn, they show beautiful yellow leaves along the avenue. There is a baseball field which is the home ground of professional baseball team Yakult Swallows. Tennis court, golfing range, ice skating rink etc. are available for a small fee. Jingu Gaien Festival is also popular where you can enjoy 10,000 shots of fireworks during August.  MAP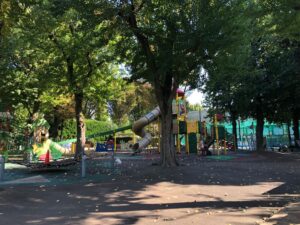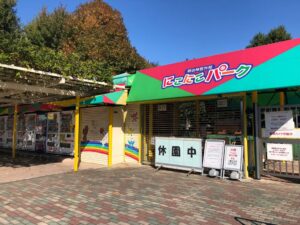 Meiji Jingu Outer Garden NikoNiko Park   A facility for children located in part of Meiji Jingu Outer Garden. Fun equipments such as jungle tower, trampoline and small zip line etc are available for a small entrance fee.  MAP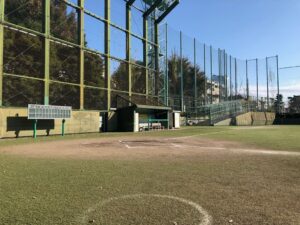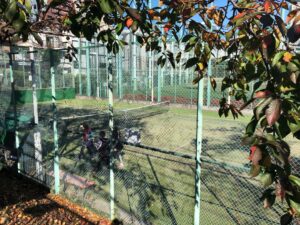 Aoyama Sports Field   A public sports facility with a baseball field and two tennis courts located few min from Gaienmae Station available for a small fee. Reservation requiered.   MAP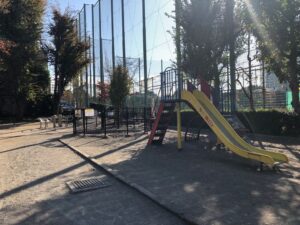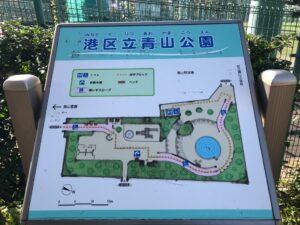 Aoyama Park   A small park located just behind Aoyama Sports Field with few play equipment and water fountains.  MAP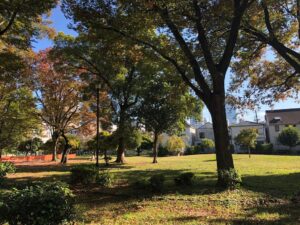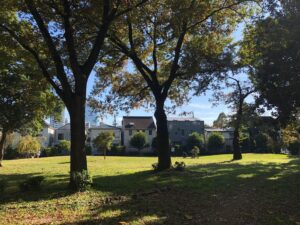 Aoyama Park North  A cozy park with a lot of grass where you can get fully relaxed.  MAP

Others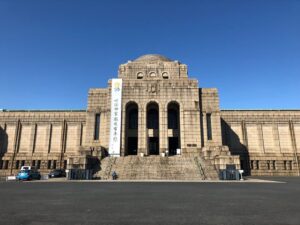 Meiji Memorial Picture Gallery   An art museum built in 1926 located north edge of Meiji Jingu Outer Garden. It displays many paintings that reflect works the Meiji Emperor has brought for Japan. One of the great places to get to know about Japanese history in the late 18 century to early 19th century.  MAP

Nogi Shrine   A shrine dedicated to Maresuke Nogi, the general of the Russo-Japanese War, has a magnificent main shrine where you can visit the treasure hall. MAP
The Akasaka Imperial Palace   Located in Moto-Akasaka, Minato-ku. In 1873 when the imperial palace burnt down, the Meiji Emperor moved in and used as a temporary imperial palace. It was originally a property of the Emperor but it has been nationaliased after the second world war.   MAP
The Geihinkan (former Akasaka Rikyu)   Located to the northeast of the Akasaka Imperial Estate. It is used to treat foreign guests visiting Japan.  MAP

*Contents which are published in this Area Guide were based on the coverage compiled in November 2020.
For the latest information such as business hours please contact each facility.