Living in Japan's Leading Luxury Downtown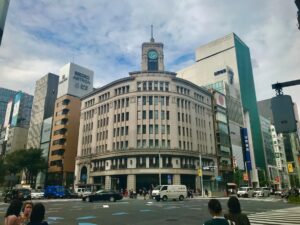 Ginza has been one of the representative cities of Tokyo since the old times. It is a well-known shopping district in Tokyo among not only Japanese people but also tourists from all over the world. It may not be too much to say that all tourists in Japan have stopped by Ginza at least once, for shopping, authentic sushi, Tsukiji Fish Market and so on. It's home to all the major international brands and packed with consumers by day and night. It's clean, there are many well-dressed people. It has a very different feel to other main hubs such as Shinjuku and Shibuya. 
Also, the neighboring areas such as Yurakucho, Shimbashi and Tokyo Station are within walking distance from Ginza. There are a lot of popular Japanese izakayas targeting "salarymen" working in domestic companies in the area. By taking one step outside, you would easily feel different tastes from Ginza and that makes people want to visit Ginza more often.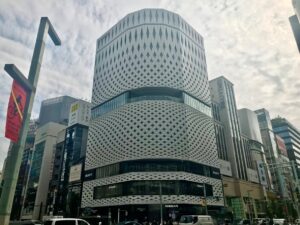 What's the Area Like in Ginza?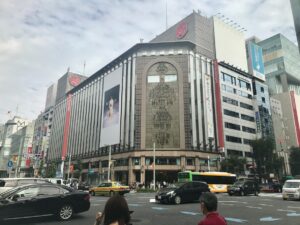 Access
The Ginza area uses 4 stations:
Ginza Station

Ginza 1-chome Station

Higashi-Ginza Station

Yurakucho Station
Total of 6 lines:
Tokyo Metro Ginza Line (e.g. Shibuya, Akasaka-Mitsuke, Ueno)


Tokyo Metro Marunouchi Line (e.g. Otemachi, Shinjuku, Ikebukuro)

Yurakucho Line (e.g. Ikebukuro, Nagatacho)

Toei Asakusa Line (e.g. Gotanda, Asakusa)


JR Yamanote Line (e.g. Meguro, Shinjuku)

JR Keihin Tohoku Line (e.g. Shinagawa, Kawasaki, Yokohama)

If you walk around 10 minutes to Tokyo Station, you can easily travel over Tokyo, Kanagawa, Saitama and Chiba Prefecture.
Neighborhood
It is one of Japan's leading downtown areas and a downtown area in a broad sense. The name Gin (silver) + za (group) derives from the government office in the Edo period which casts and trades silver coins.  However nowadays, "Ginza" has become a kind of brand, and places called "○○ Ginza" can be found everywhere in shopping districts all over the country.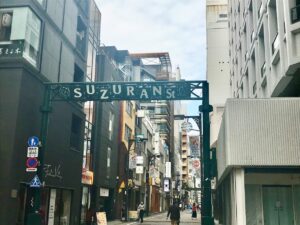 Ginza is a city from 1-chome (block) to 8-chome, and the center of it is the intersection of 4-chome where "Ginza-dori (street)" and "Harumi-dori" intersect. Ginza Street facing department stores, Wako, Mitsukoshi, GINZA SIX, etc., are famous as the best land prices in Japan. Overseas high-brand flagship stores, luxury clubs, luxury bars, and luxury watch specialty stores are concentrated around the Ginza 4-chome intersection. 
The street near Yurakucho Station on the west side is called "Suzuran Dori", which is a popular street with many attractive stores such as world-famous fashion stores, historic companies, and long-established restaurants that have been in business for over 100 years.
In recent years, the number of popular stores such as fast fashion stores and drug stores has increased. Not only high-brand apparel, but also the first stores in Japan such as McDonald's, Starbucks, H&M, and Apple Store are located in Ginza, and it has a history of transmitting Western culture through Ginza for many years.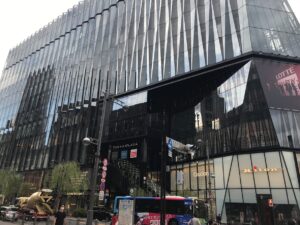 Comments on Housing from RISE Corp
Actually, the rent market in Ginza is a little cheaper for a city center, and there are more residences for singles and couples than for families. The neighborhood is filled with commercial/ cultural facilities or sightseeing spots where you can feel the nature, so it is a place to enjoy. 
The downside would be there are few supermarkets for daily necessities and the size is smaller. It is advisable to check the surrounding supermarkets in advance when deciding on a house. 
In terms of the security for a downtown, it has entirely improved. For example, "Ginza 4-chome" along Ginza Chuo-dori surrounded by high-end street shops, hotels and companies, is the area where crime prevention awareness is very high. According to the crime information map, "Ginza 1, 2, and 3-chome" is relatively safe too. The properties in the area such as "Ginza Tower", "Esty Maison Ginza", "VORT Ginza residence" and "Millea Court Ginza Premier" are recommended to live in.  "Ginza 7-chome" on the other hand is located around Shimbashi, and there are restaurants and high-class clubs, so there are relatively many crimes and advisable to avoid.
Getting to Know Ginza More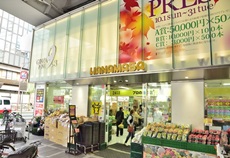 Niku no Hanamasa (Meat-speciality-supermarket) MAP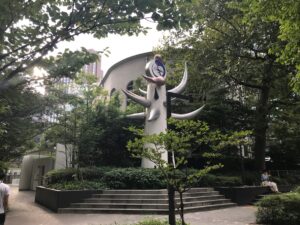 Sukiyabashi Koen (Park) MAP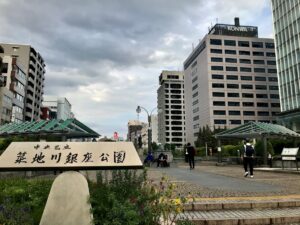 Chuo Ward, Tsukijigawa Ginza Koen (Park) MAP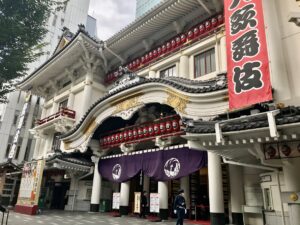 Kabukiza TheaterBuilt in 1889. It is the main theater in Tokyo for Kabuki – the ancient Japanese theater form. If you go up the escalator at Higashi-Ginza Station, which is directly connected to Kabuki-za, you will find Kabuki Inari Shrine, which is enshrined to pray for the safety of one's family. "KABUKI WEB" provides a wide range of information such as how to buy tickets, tips for watching plays and rules are provided.  MAP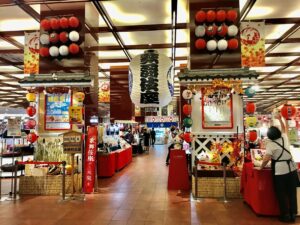 Kobikicho SquareDirectly connected to Higashi-Ginza Subway Station in the basement and souvenirs related to Kabuki are sold. MAP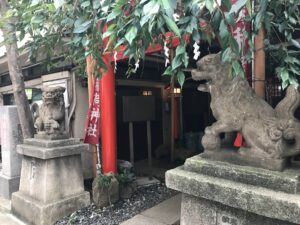 Hoju Inari Shrine   It is enshrined as a god to protect the family and god of fire. Shrine with the word "Inari" basically has benefits for all aspects of life, such as clothing, food and housing, family safety, prosperous business, and extermination of evil. In other words, it looks like a god who is closely related to life. This seems to be common throughout the country. Also, the fox is like a messenger of God, and there is always a fox in the shrine with Inari. MAP

*Contents which are published in this Area Guide were based on the coverage compiled in October 2020. 
For the latest information such as business hours please contact each facility.