Superior Neighborhood in Yokohama City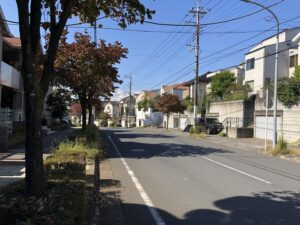 Area Overview
Both Tama Plaza and Azamino have developed as high-class residential areas as suburban stations along the Denentoshi Line. In particular, Tama Plaza is known as a high-class residential area, partly due to the influence of TV dramas that were broadcast in the past. Therefore, the number of family residents is overwhelmingly larger than that of singles.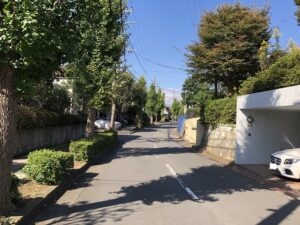 Comments from RISE Corp
The market price of rental properties is about 40% to 50% cheaper than in central Tokyo such as Shibuya Ward and Minato Ward, and yet it is set a little higher because it is a popular area compared to the surrounding area. Also, because it is an area where many families live, it is also a feature of this area that there are many properties for families. In addition, many streets have roadside trees and many slopes are also characteristic of the two towns. Therefore, when buying a bicycle, it is essential to have an electric power.
More about Tama Plaza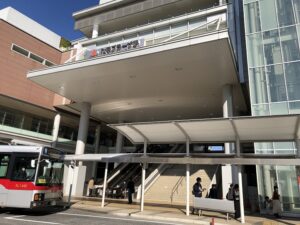 Origin of the Unique Name
The station name "Tama Plaza" was named by Noboru Goto, who was the president of Tokyu Corporation at the time, and was decided by the Tokyu Executive Committee in September 1965.
The provisional station name until then was "Motoishikawa Station" that matched the surrounding town names. When deciding the station name on the Denentoshi Line, the wordplay was particularly good and familiar, and there was nothing else similar to the station. Those that are related to the location and are symbols of the station area were considered. "Plaza" means "square" in Spanish. The area is set in the center of Tama Rural City, and it is a long-cherished desire to create a city centered on a plaza.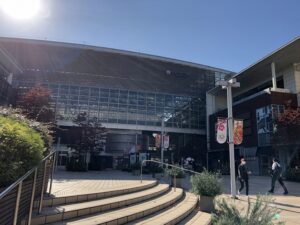 Tama Plaza Station has a station building (Tama Plaza Terrace) with a large sales floor area and a wide variety of commercial facilities, so it is crowded with local family-centered shoppers on weekends.
Also, if you walk 5-10 minutes from the station, you can see many sights of a quiet residential area with elegant detached houses on both sides of the street where the roadside trees are planted.
List of Facilities in Tama Plaza
Tama Plaza Terrace
The station building with about 140 stores of restaurants, apparel, supermarkets, etc.
On weekends, the area around the station is crowded throughout the day so be careful when you go out by car.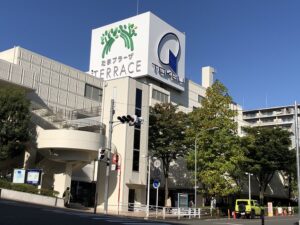 ——————————————————————————————————————–
Tokyu Store
It is located at the south exit of Tama Plaza Station and the Tama Plaza Terrace.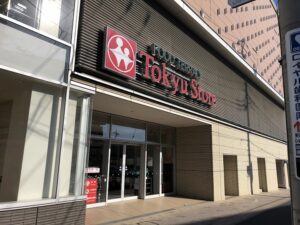 ——————————————————————————————————————–
LATTE GRAPHIC
A chain cafe that offers Aussie café style. Coffee is popular, but there is a wide variety of meals to enjoy from breakfast to dinner on a terrace seat.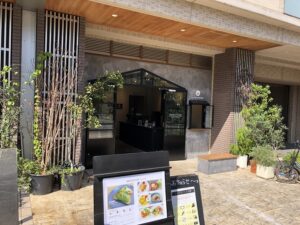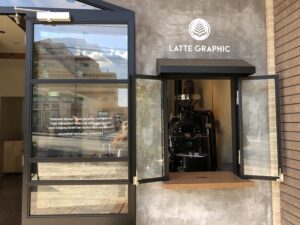 ——————————————————————————————————————–
Utsukushigaoka Park
It takes about 5 minutes on foot from the north exit of Tama Plaza Station. There is also a baseball ground, which is a place for residents to relax. The log house is a popular facility for children.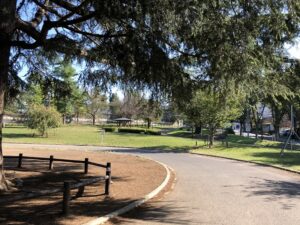 ——————————————————————————————————————–
Shin-Ishikawa Park
It takes about 5 minutes on foot from Tama Plaza Station. The long slide is a popular park for children.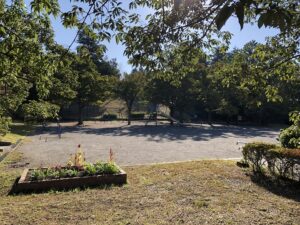 More about Azamino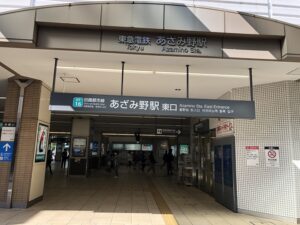 Transportation
The charm of Azamino Station is that you can go to Shibuya Station and Yokohama Station without transfer. To Shibuya Station, it is about 26 minutes by express and about 31 minutes by local train.
It is also the last station of the Yokohama Municipal Subway Blue Line, and it is attractive that you can go to Yokohama Station without transfers for about 28 minutes.

Haneda Airport is reached in about 1 hour via Yokohama Station by train. There is also a bus service to Haneda Airport from the next station, Tama Plaza Station Bus Terminal.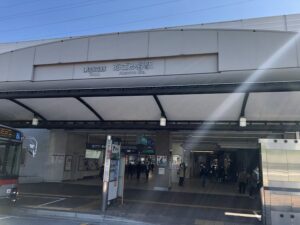 List of Facilities in Azamino
Santoku
A popular local supermarket with variety of items. It takes about 2 minutes on foot from the east exit of Azamino station.  There is a special sale every Sunday, so check it out.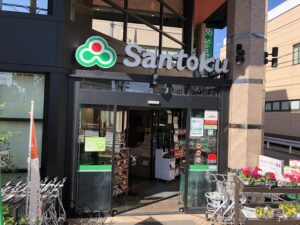 ——————————————————————————————————————–
Tokyu Store
Just after exiting the east exit of Azamino Station. You can go without getting wet even on rainy days. On weekdays, it is crowded with people returning from work.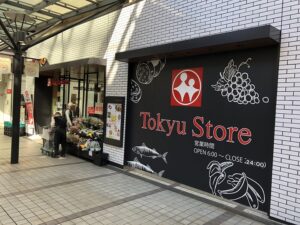 ——————————————————————————————————————–
Ukai-tei
A 5-minute walk from Azamino Station. This fine restaurant serves a mix of Japanese and Western teppanyaki dishes. It is recommended for anniversaries, celebrations, and to share time with precious people.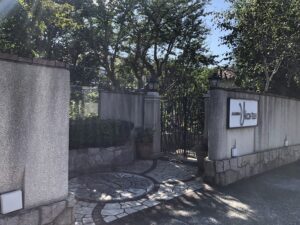 *Contents which are published in this Area Guide were based on the coverage compiled in September 2020.
For the latest information such as business hours please contact each facility.