Hot Developing Spot / Fusion of Business and Residence
W

hat do you expect from an office town? Toranomon was once developed as a business district in the center of Minato-ku, however in recent years, it is drawing attention again from not only from business people but this time, also younger, hipper locals as the up and coming area of Tokyo primarily due to the Mori Building Company -made famous for its audacious redevelopment of locations such as Roppongi and Omotesando and subsidies from the Tokyo local government. 
The Neighborhood
As shown the new metro station on Hibiya Line Toranomon Hills started service in June 2020, this area is in the middle of revitalization of a staid impression into a bustling and, sometimes beautiful spot, in the beating heart of the city. The government has been transforming the area into a Parisian style series of cool boulevards by widening sidewalks and the introduction of cafes with outside seating and lining the streets with trees, from grids of nondescript gray buildings and streets lined with business people. Their concept is slowly attracting cool boutiques and restaurants.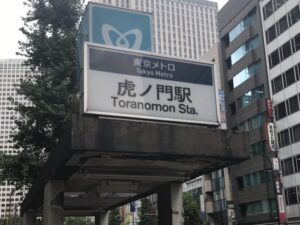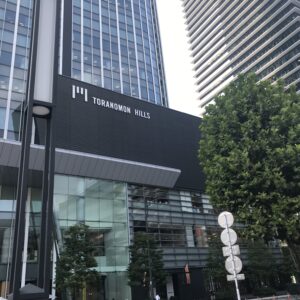 Housing in Toranomon
Toranomon is popular among mainly global business people, and many apartments in the area are targeted at busy singles. Although the price range is high, it tends to be chosen by foreigners because of the proximity to large business/entertainment facilities such as Roppongi Hills, Izumi Garden and Tokyo Tower, or other business districts Otemachi and Tokyo. Some people get an impression that it is a safe place to live because the securities or police for government facilities or embassies are always seen in the neighborhood.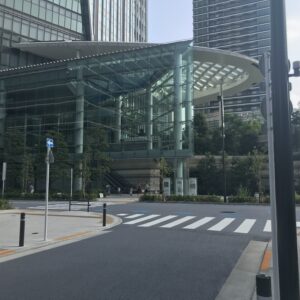 Although Toranomon is still packed with office workers, it would not be surprising to see many families in the near future. Since the demand by expats will potentially get higher in years in Tokyo, Toranomon Hospital is strengthening its international response with two pillars: providing medical care to foreigners in Japan and accepting patients from overseas such as Asian countries. They put great effort to provide quality support to expats or any international patients in terms of both their language (ENG/CN) and medical skills. Also, more international schools, luxury comprehensive apartments and multi-purpose complexes are expected in a few years according to the Toranomon-Azabudai Project which is in progress by Mori Building. Toranomon will be the most advanced city in Tokyo and keep gaining attention from many expats and locals from now on for years.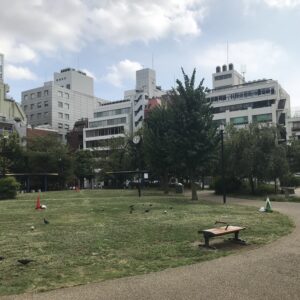 Getting to Know Toranomon More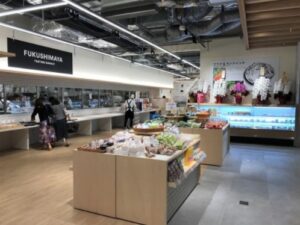 Fukushimaya in Toranomon Hills  A food market where you can encounter fresh produce from all over the country and prepared foods delivered in the kitchen inside the store with consideration for domestically produced and additive-free products.   
Business hours: Weekday 8am – 9pm Weekend/Holiday 10am-8pm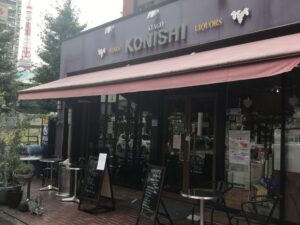 Atago Konishi   An alcoholic beverages (wine) shop from the Edo period near Atago Shrine.
Business Hours: (Mon/Thu)12pm-6pm (Tue/Wed/Fri)12pm-9pm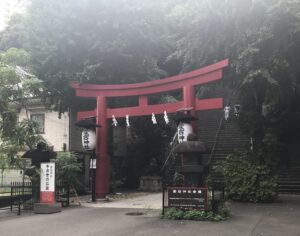 Atago Shrine   A shrine set up on the summit of Atago Shrine at an altitude of 26m. It has a history since 1603 and is a shrine enshrined as a god of fire prevention by the order of Ieyasu Tokugawa, who opened the shogunate in Edo. Nowadays Atago Shrine is well known for bringing great fortune in business. There are steep stairs of 86 stones called "the ladder for promotion" to the main shrine, and all year around, business people climb the stone steps to pray for their success in career.
Kotahiragu   Literally located in office buildings and that creates a unique picture of the mix of history and modernity. It is a welcome place of solitudes for stressed business people in the capital to collect their thoughts and reflect on the complexities and beauty of the city.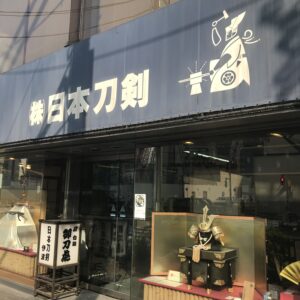 Nihon Token (Japan Sword)   One of the worldwide known authentic Japanese sword/samurai armor shops, would be an interesting place to look at in the neighborhood.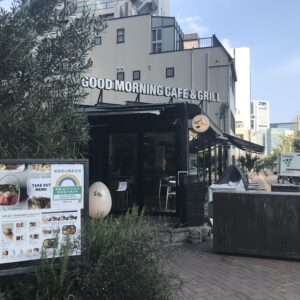 Good Morning Cafe and Grill   
A first permanent cafe on Tokyo prefectural road, is another unique cafe who grabbed a new opportunity right in front of Toranomon Hills.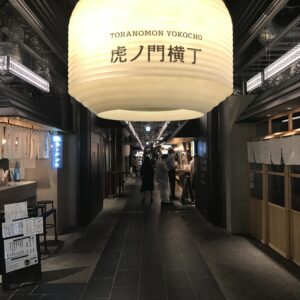 Toranomon Yokocho in Toranomon Hills   It is a satisfying dining spot to hop and interact with people after work, where over 20 famous and popular stores in Tokyo gather on one floor.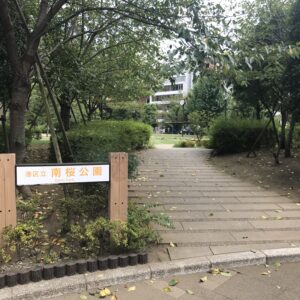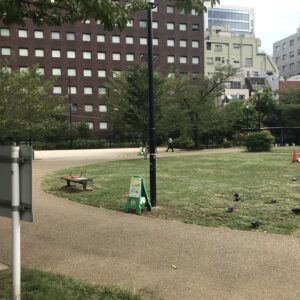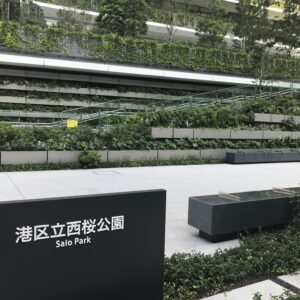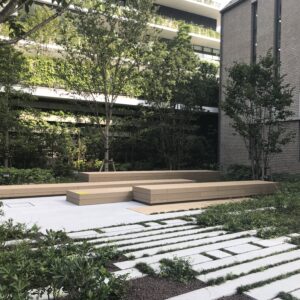 Nan'o Park and Saio Park   Even though they are surronded by the office buildings, you can enjoy beautiful cherry blossoms in Spring. Saio Park was built in 2020.
*Contents which are published in this Area Guide were based on the coverage compiled in September 2020. 
For the latest information such as business hours please contact each facility.