Little India Blending In the Local Japanese Society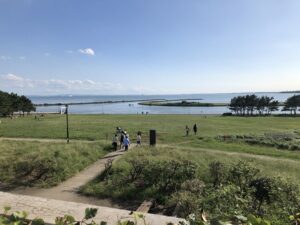 The Kasai / Ojima area in Edogawa Ward and Koto Ward, which is close to Chiba Prefecture on the east side of Tokyo, is far from the city center and may not be familiar to those who have begun to investigate living in Tokyo. In fact, the population of Indians is the largest in Tokyo's 23 wards in Edogawa Ward (where Kasai belongs to) followed by Koto Ward (where Ojima belongs to) accounting for 50% of the total Indian population in Japan. According to a survey by the Ministry of Justice in June 2019, the number of Indians living in Japan was 37,933. The number is still increasing and a splendid Indian community has been established. It is an area that is extremely popular with our customers.
Area Overview
Access
If you use the metro Tozai Line, you can easily commute to central Tokyo such as Otemachi, where many IT and financial companies are headquartered, Nihombashi, Kayabacho, where many securities companies have been lined up for a long time, and you can also go to the Indian Embassy from Kudanshita Station. 
Housing
The shops, facilities, and education system related to Indians are also very substantial, and because it is far from the city center, you can enjoy Arakawa and a lot of greenery, and above all, the rent is cheap. This kind of living environment is selected not only by Indians but also by people of various nationalities who seek an international culture, and the area is becoming more popular year by year. Some Japanese families even choose an international school in this area because of their high level of education.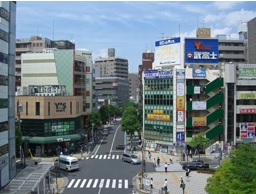 Getting to Know the Neighborhood More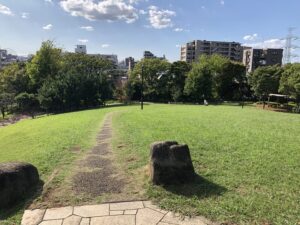 KASAI
It is widely known as a popular area for Indians, and it is a family-friendly area with a lot of supermarkets and parks. There are many buses departing from Kasai, and at the bus stop, you can see the destination of the bus, the next departure time, and the location of the bus stop at a glance, and you can switch to English, making it friendly to foreigners.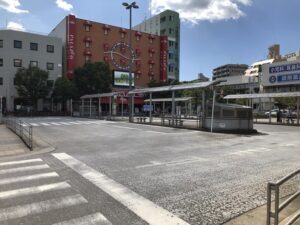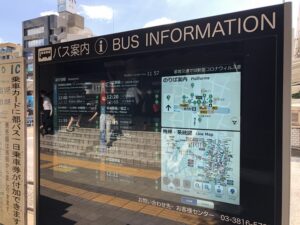 There is also a direct bus from Kasai Station to Haneda Airport, and you can also take a bus to Disneyland or Kasai Rinkai Park. The bus for Indian school in Nishi-Kasai is also available.
There are fitness clubs, restaurants, and 24-hour supermarkets around the station, making it a very convenient area. There is a shopping mall called Ario Kasai and a large home center store Shimachu Homes, so you will not have any trouble with any shopping.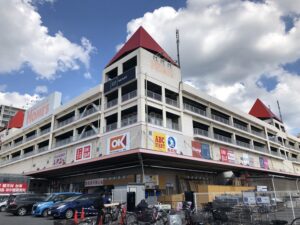 Swagat Indian Bazaar deals with various spices and ingredients that are indispensable for Indian cuisine, as well as snacks, sweets and accessories. In recent years, not only regular Indian customers but also Japanese customers are often seen in the store.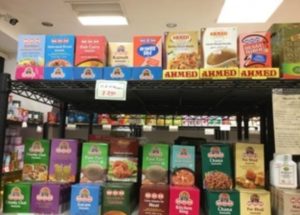 Kasai is famous for Kasai Rinkai Park, but there are other large parks such as Nagisa Park and Fuji Park, and there are plenty of playground equipment for children, and pets are OK if they are leashed.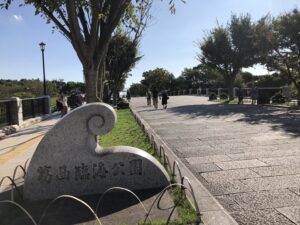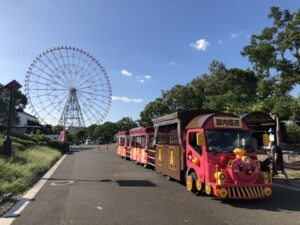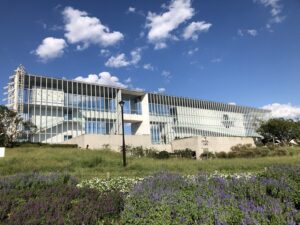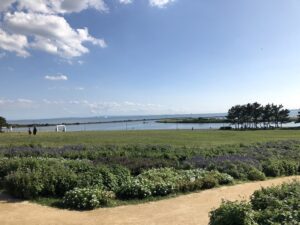 Kasai Rinkai Park (Koen)  MAP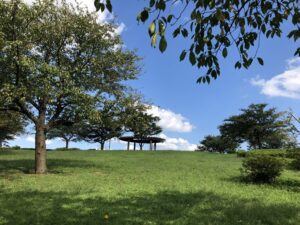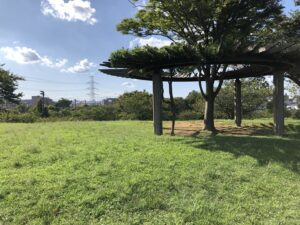 Nagisa Park  MAP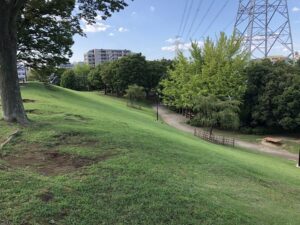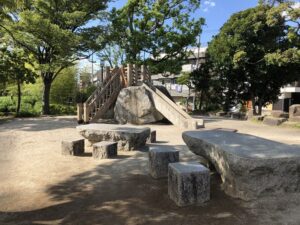 Fuji Park  MAP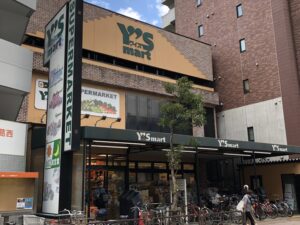 Y's Mart (Supermarket) MAP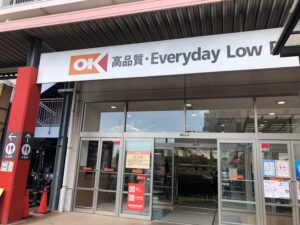 OK Store (Supermarket) MAP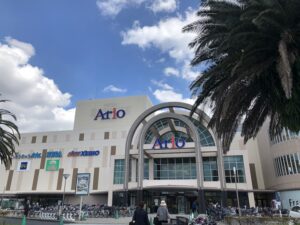 Ito Yokado (Supermarket) MAP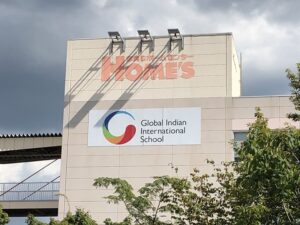 International School Higashikasai Second Campus -Global Indian International School MAP
NISHI-KASAI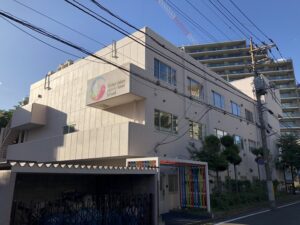 The magnificent Arakawa River passes by, and it is only one station on the Tozai Line from Kasai Station.  Another popular area for Indians, there is also Global Indian International School. Nishi-Kasai Station and Kasai Station are only a 15-minute walk away.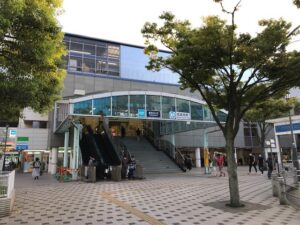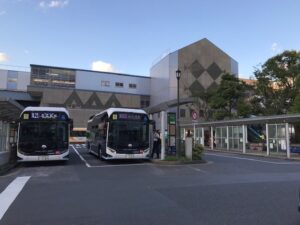 There are many supermarkets in the Nishikasai area, so shopping is not a problem, and there are many fitness centers, restaurants, and Izakaya around the station, just like Kasai Station. There is also a small shopping mall Patria Kasai. with pharmacies, grocery stores,  a vegan store, butchers, etc.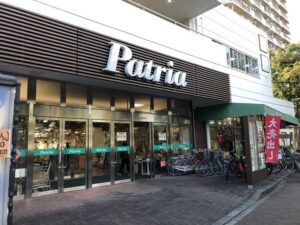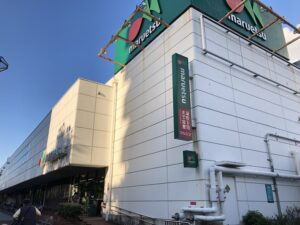 Maruetsu (Supermarket) MAP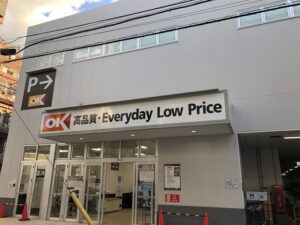 OK Store (Supermarket) MAP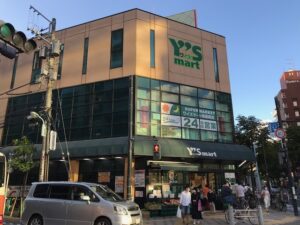 Y's Mart (Supermarket) MAP
Most of the parks have a lot of playground equipment for children. Park itself is wide and if the pets are leashed there are many dog walking courses such as Shin Nagashimakawa Shinsui Koen.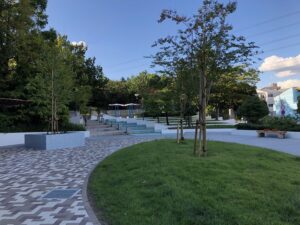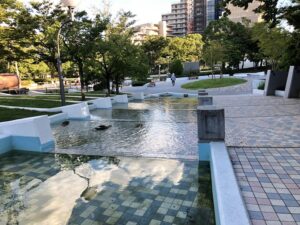 OJIMA and NISHI-OJIMA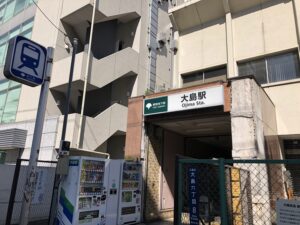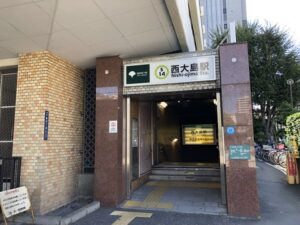 Ojima and Nishi-Ojima, which are located in Koto Ward near the city center, have smaller stations than the Kasai area. There are not many shops around the station and it is a quiet area, but there are Global Indian Internatinal School and UR (public rental housing managed by an independent administrative agency) that even foreigners can move in with confidence. This is also a popular area for Indians.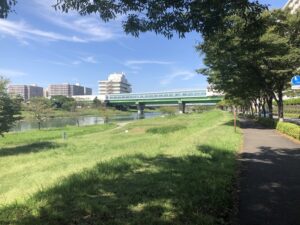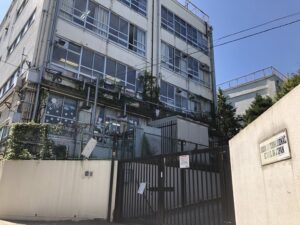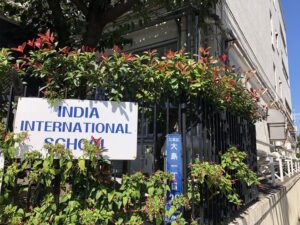 There are small parks scattered around, including Sandai Toyokuni Goto Teien, a Japanese garden-style park.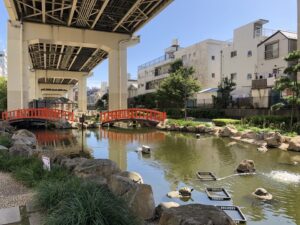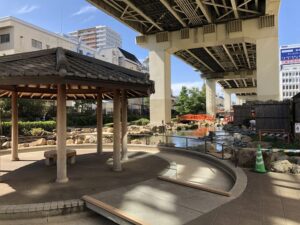 There are also some large supermarkets just a short walk from the station. Although it is small, the shopping street called Chuo Ginza is also attractive, and you can enjoy vegetable shops, pharmacies, butchers, rice shops, ramen, Chinese food, Yakitori, Soba, and Indian curry. There is no inconvenience in daily shopping.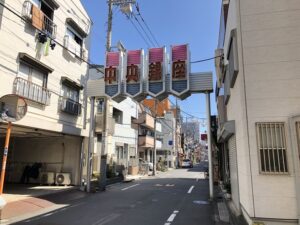 If you walk 10 minutes from Nishi-Ojima Station, you will find a large shopping mall called Ario Kitasuna, where you can shop for groceries and clothing at one place.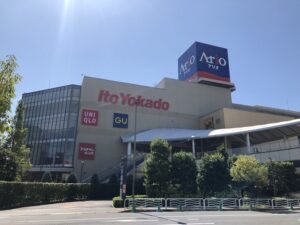 Habibi Halal Restaurant is a restaurant offering Indian and Pakistani Halal dishes at Nishi-Ojima Station. There is an open terrace in a calm space shop and it is always full of customers.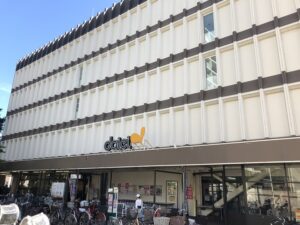 Daiei Ojima (Supermarket)  MAP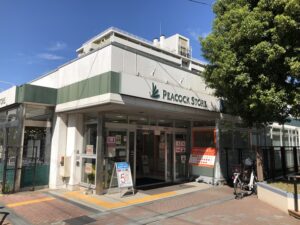 Peacock Ojima (Supermarket)  MAP
HIGASHI-OJIMA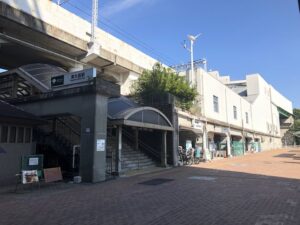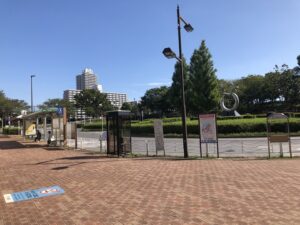 It is a small station located on the Toei Shinjuku Line and is a quiet area. Daily shopping can be done at Daiei near the station and at Shopping Mall Ojima 4-chome Danchi. Although this shopping mall is small, it houses a vegetable shop, Indian ingredients, a butcher, Chinese ingredients, and an osteopathic clinic.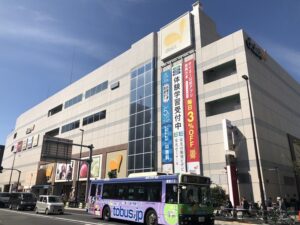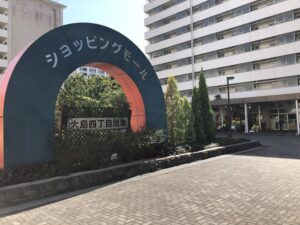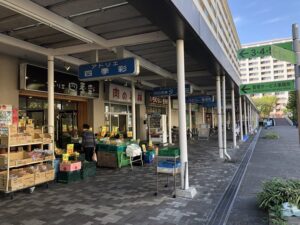 There is a large park on Higashi-Ojima, and it is attractive to have Ojima Komatsugawa Park, which is full of playground equipment for children such as a long roller slide and a vast open field where dogs can walk if they are leashed.
The riverbed of the Kyunaka River is also perfect for a walking course, and many people are fishing.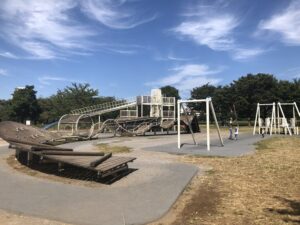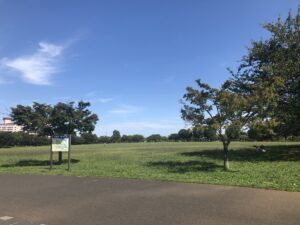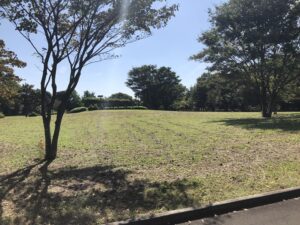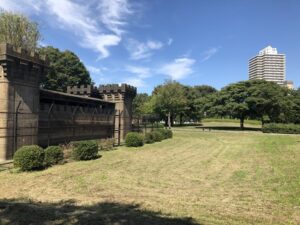 *Contents which are published in this Area Guide were based on the coverage compiled in September 2020.
For the latest information such as business hours please contact each facility.