The Pioneer of All Residential Areas in Japan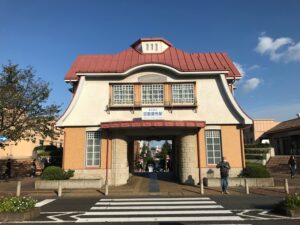 Denenchofu is a famous high-class residential area in Japan. Around Denenchofu Station, where the Tokyu Toyoko Line and the Tokyu Meguro Line run, the radial residential area forms a unique and beautiful cityscape. In addition, the lush green environment such as "Horai Park" and "Denenchofu Seseragi Park" is set up, and the Tama River runs nearby, making it a very popular city for living comfortably. 
What's the Area Like in Denenchofu?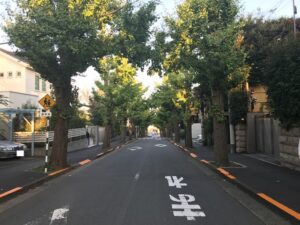 Denenchofu Charter
Denenchofu is a high-class residential area created by Eiichi Shibusawa and others for the purpose of developing an ideal residential area "Garden City". Denenchofu was designed as a model of St. Francis Wood, suburb of San Francisco, and Etoile du Triumph Arch in Paris. In addition, the old station building of Denenchofu Station has been selected as one of the 100 best stations in the Kanto region, and the beautifully maintained scenery such as the radial ginkgo tree-lined road that extends from the station building to the west exit has been awarded, the "Urban Landscape Award".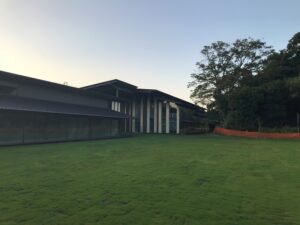 The epoch-making city planning that reproduces the streets of Europe attracts many people.  Many residences of cultural figures and politicians, and living in Denenchofu has a high status. Even now, Denenchofu continues to maintain a beautiful landscape, but in the background there is the * Denenchofu Charter originally established by the town council in some areas of Denenchofu. In addition to restrictions on the height of buildings, restrictions on land division, consideration for neighboring houses, etc., there are regulations related to environmental conservation and landscape maintenance, such as using hedges by planting instead of installing walls around the site. 
*Denenchofu Charter
The height of the building is 9m, up to the second floor above the ground. 

 Land should not be less than 165 square meters 

 One-room apartments are NG 

 Do not open stores except in front of stations and commercial areas 

 If possible, set up a stone wall for planting. 

 When installing a fence, the height is 1.5 m or less with only a fence or fence.
Living Environment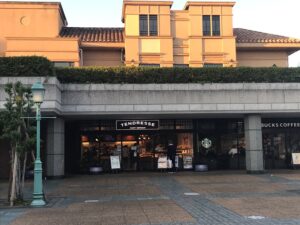 Transportation
Denenchofu Station can use two lines, the Tokyu Toyoko Line and the Tokyu Meguro Line, making it easy to access Tokyo and Yokohama. 
Shibuya Station: Approximately 12 minutes / No transfer 

Meguro Station: Approximately 12 minutes / No transfer

Ikebukuro Station: Approximately 32 minutes / No transfer 

Yokohama Station: Approximately 23 minutes / No transfer

Shinjuku Station: Approximately 23 minutes / 1 time transfer at Shinjuku 3 chome Station
Security 
Because it is very safe, all areas are recommended for women living alone or for families. There is also a police box in front of the station.
Shopping
There are very few supermarkets and convenience stores around Denenchofu Station, and they are gathered only in front of the station. National Denen is an international luxury supermarket that is typically "Denenchofu," located along the Route No. 8 which is about 10 minutes walk from the station. Products and miscellaneous goods that you cannot find at local supermarkets. It is a sister store of National Azabu and well known among expat families.
Housing 
Most residences in Denenchofu are located on a hill, and they have high-class design and history. One household zoning is large, and the streets are wide and well maintained that you can find it kind to all residents at all ages.
Comments from RISE Corp
The West Exit side (Denenchofu Station) is an area where there are many detached houses and there are no condominiums or apartments. Therefore, there are few people passing by, the atmosphere is very quiet, and the living environment is very good. In addition, roadside trees are planted in every area, and the lush green cityscape is recommended for walking and cycling. 
The East Exit side has a small shopping street and is a very convenient location for living. Unlike the West Exit side, there are condominiums and apartments, and there are many rental housing with low prices.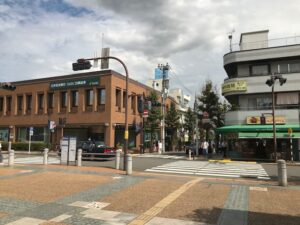 Access to the city center and Yokohama from Denenchofu is very good, and there is no particular inconvenience. On the other hand, compared to other areas, the number of supermarkets is very few. Some families would think getting a car or bicycles would be necessary.
The International School (Tokyo International Kindercare / Laurus International School of Science) is also located near the station, making it an environment where foreign families can easily live. Also, Denenchofu is on the bus route of many international schools, and the station front in the evening is crowded with foreign students and families who come to pick them up.
Getting to Know the Neighborhood More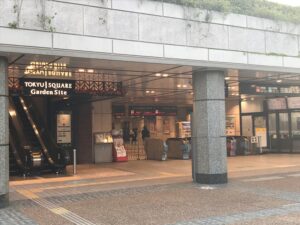 Tokyu Square Garden   A shopping center developed with the opportunity to use the upper part of Denenchofu Station on the Tokyu Toyoko Line and the former Meguro Line (currently Meguro Line). Since the opening of the "Main Building" in 2000 (Heisei 12), the entire plan has been completed in about four and a half years. The elegant and unique space supports the lives of local Denenchofu people.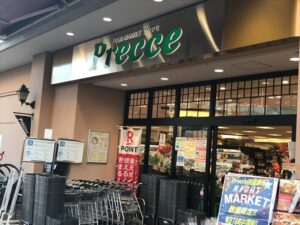 Precce Denenchofu   A supermarket located right at the east exit of the station. Amongst the Tokyu Store chain stores, Denenchofu store is high-end and expensive.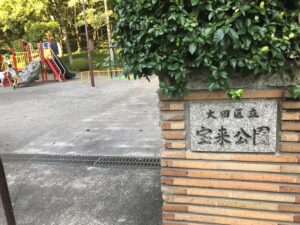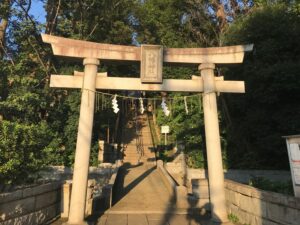 Horai Park    It was landscaped in 1925 (Taisho 14) for the purpose of preserving the old scenery of Musashino, and opened in 1944 (Showa 19). About 1,500 trees of 70 species are planted in the park, which retains the remnants of Musashino's natural forest, and you can enjoy the scenery of each season. About 300 yellow irises are in full bloom around May in the pond that uses spring water. There is also a plaza and playground equipment, so even families can enjoy it.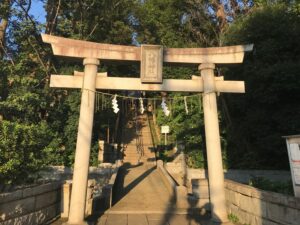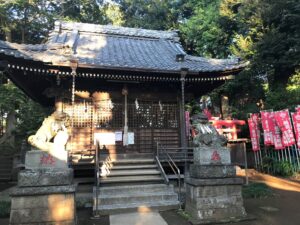 Hachiman Shrine   Good luck in career advancement, Nagahisa Budo (* Meaning that people who challenge things that determine victory or defeat, success or failure, etc. will get good results)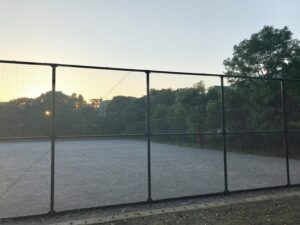 Denenchofu Seseragi Park   It is a park near Tamagawa Station where you can feel the abundant nature surrounded by water and greenery, which was once a Tamagawa Amusement Park and then maintained the land that was a private tennis club. You can enjoy cherry blossoms, Yaezakura, etc. in spring, and you can enjoy the autumn leaves of Japanese maple in autumn. In addition, the three multipurpose squares are crowded with children and adults on a daily basis. 
*Contents which are published in this Area Guide were based on the coverage compiled in September 2020.
For the latest information such as business hours please contact each facility.