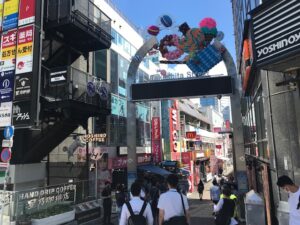 Harajuku is one of the most recognized and name-dropped areas of Tokyo. Harajuku was once a military housing complex for the U.S. Military between 1945 to 1952. But nowadays it is the center of Japanese pop teenage cultures and "kawaii" Harajuku style. Let's take a look at what Harajuku offers in terms of housing.
What's the Area Like in Harajuku?
Access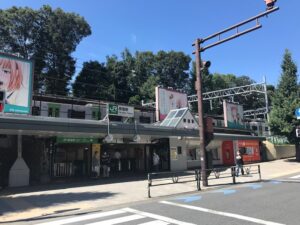 Harajuku has 3 train services, JR Yamanote, the metro Chiyoda and Fukutoshin line as Meiji Jingumae Station, which is 1 minute walk away from the JR station, and it is easily accessible from both inbound and outbound Tokyo. JR takes you to Shibuya (2 minutes), Shinagawa (15 minutes), and Tokyo (30 minutes), and the 2 metro lines run from business/commercial district Akasaka (6 minutes), Otemachi (15 minutes) and Ikebukuro (15 minutes) to Yokohama (30 minutes) by merging the Toyoko line. You would never feel the inconvenience to travel from Harajuku.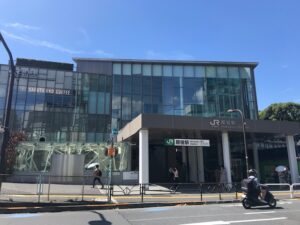 The JR station was rebuilt to modern style from Tokyo's oldest wooden building in 2020, and a new shopping complex "With Harajuku" featuring the stores and restaurants influencing the Tokyo urban culture such as the first IKEA in central Tokyo and Uniqlo opened right in front of the station.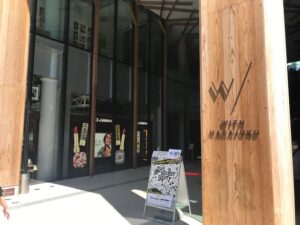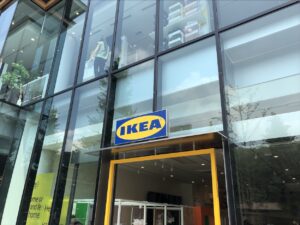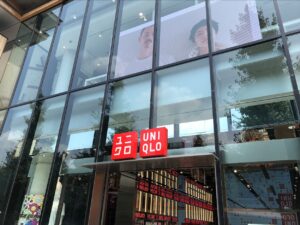 History
After the war Harajuku became known as an American district due to a military housing complex which was built there, and Meiji Jingu Crossing was called "Little America". Stores and restaurants opened catering mainly for the troops and their families and the area still has a close affinity with American vintage clothing culture. The area's main street and most famous is "Takeshita dori" but the center of Harajuku is still La Foret Harajuku – the huge department store located on Meiji dori which acts as a landmark and symbol of the district. In the 80s and 90s Harajuku became internationally known as the starting point and center of global youth culture due to brands such as BAPE and Undercover. However the area is a real melting pot of American streetwear, goth-lolita, fairy style and several other style subcultures which originate from there.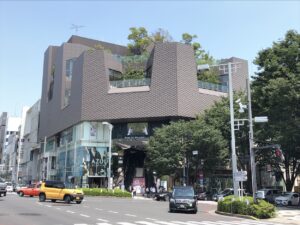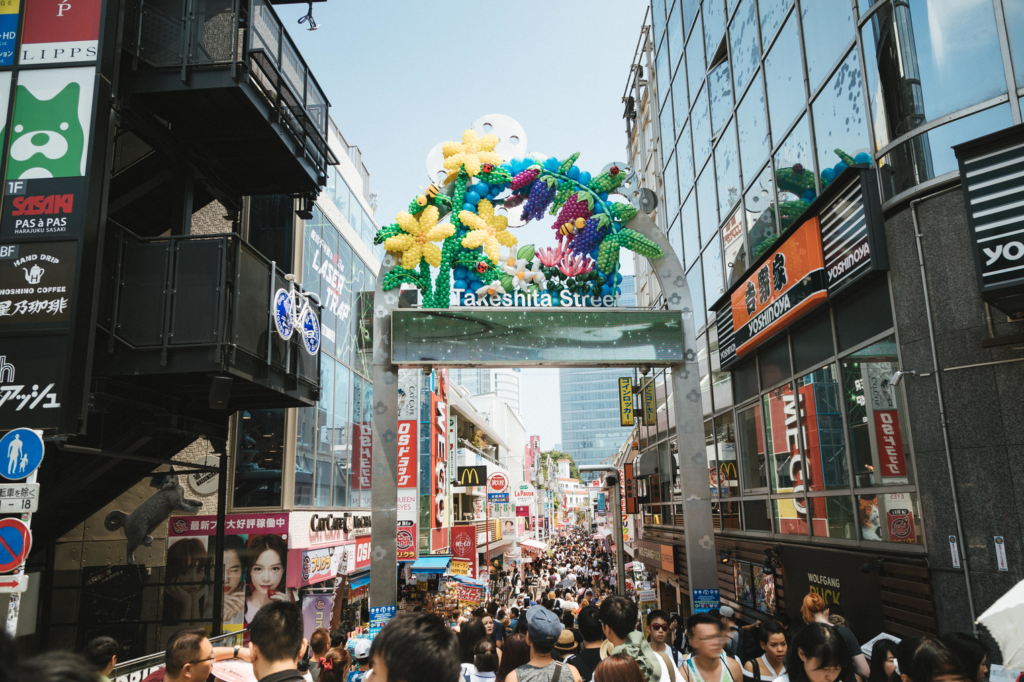 Comments from RISE Corp
Living Environment
Yoyogi Park and Meiji Shrine makes the living environment in Harajuku more fulfilling and peaceful. If you are a frequent jogger or a dog owner, the proximity to these 2 large green oases would be a big plus to urban life. Even though there are no significant residential areas in Harajuku, the neighborhood of Jingumae where you can expect low-rise apartments with 1-2 bedrooms, is surprisingly quiet in early morning and after dark as the stores and the streets filled with tourists in daytime get almost empty. If you love Japanese unique fashion culture and the lively yet quiet environment, Harajuku could be your secret hidden spot to look at for your apartment hunt.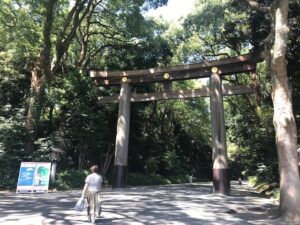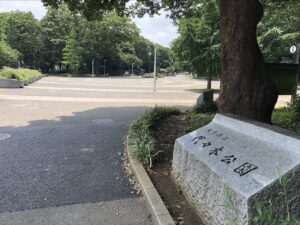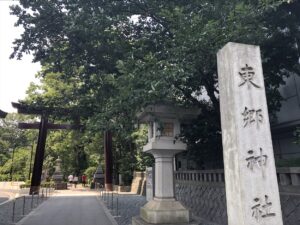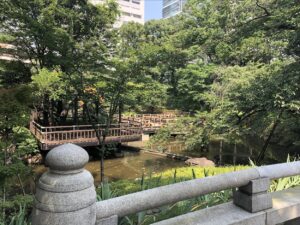 Daily Necessities
Even though it is not easy to get daily access to "normal" stores in Harajuku, the organic supermarket Bio c' Bon and the pharmacy dotted in the area such as Sugi Yakkyoku would be helpful. Another big discount supermarket OK Store in Sendagaya is also a walking proximity from Harajuku station. 
If you are a gym rat, there are 2 Gold Gyms in the area to help you stay fit and release the city stress, and needless to say, there are English speaking instructors.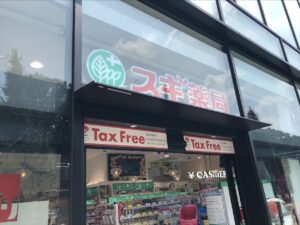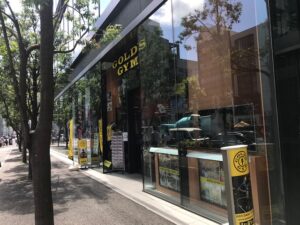 For expats, Harajuku is known for international schools and daycares such as traditional British School, Clarence International School or Maria's Babies' Society. There are some English spoken clinics in Harajuku to keep in mind just in case, such as The King Clinic (GP) and Jingumae Ear, Nose and Throat Clinic. 
Getting to Know the Neighborhood More
Takeshita dori   It is a 350 meters shopping street starting right in front of JR Harajuku station. There is a riot of trendy shops, fashion boutiques, used clothes stores, pop and colourful crepe stands and fast-food outlets. It is filled with tourists and teenage students all year around.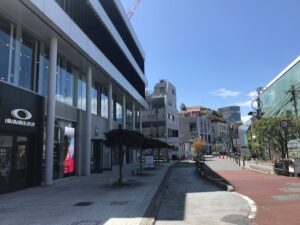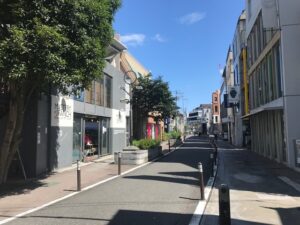 Cat Street

is a nickname for an alley which used to be the Shibuya River running from Harajuku up to Shibuya. It is another iconic shopping street in Harajuku, but more sophisticated. The stores and people you can find here are more hip and stylish.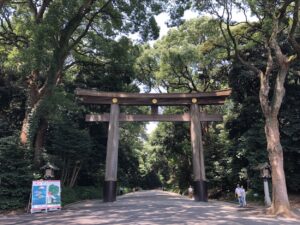 Meiji Jingu

  One of Tokyo's major shrines, is located just west of the railway tracks in a large green oasis shared with the spacious Yoyogi Park. It was completed and dedicated to the Emperor Meiji and the Empress Shoken in 1920. The shrine was destroyed during the Second World War but was rebuilt shortly thereafter. It is the most popular shrines in Japan. On the new years day, more than three million people visit Meiji Shine for "Hatsumoude", the first pray of the year. Also you can often see traditional Shinto weddings taking place there.
*Contents which are published in this Area Guide were based on the coverage compiled in September 2020. 
For the latest information such as business hours please contact each facility.