The History and Characteristics of Meguro Area
Meguro Ward is known as a high-class residential area where many high-income earners live.
In spring, the cherry blossoms along the Meguro River which is crowded with tourists is in full bloom.
Meguro's popular events "Meguro-sanma Matsuri" and "Bonodori" are held at the Meguro station square shopping street.
We will introduce the features and comfort of adult life in Meguro.
Characteristics of Meguro
Meguro Station is conveniently located to reach Shinjuku and Shibuya via the JR Yamanote Line,Tokyu Meguro Line,Tokyo Metro Namboku Line and Toei Mita Line.
The number of luxury tower apartments near the station has increased and it has developed into a residential area popular with the wealthy.
There are many restaurants on the east exit side and there are many stylish cafes along Meguro-dori so you can enjoy eating out.
Meguro Dori has a fashionable atmosphere with more than 50 scandinavian furniture and Showa Retro luxury furniture stores.
There is a quiet residential area on the west side which is highly safe and has a quiet and calm atmosphere.
"Otori Shrine" called "Otori san" at the intersection of Meguro and Yamate-dori.
"Tori no ichi" is known as the oldest shrine in Meguro Ward and has been famous since the Edo period.
The festival is held every year on the day of the Torino ichi in November and is dedicated to the god of woodcarving, daidaikagura and rake dances.
Ebisu, Nakameguro, Shirokane and Jiyugaoka area that is another shopping spot are within walking distance and Shibuya, Roppongi area are very close by Train (JR)/Subway (Tokyo Metro).
There is also a stylish and stylish atmosphere where you can meet the traditional scenery and individuality unique to Edo times.
The origin of Meguro's name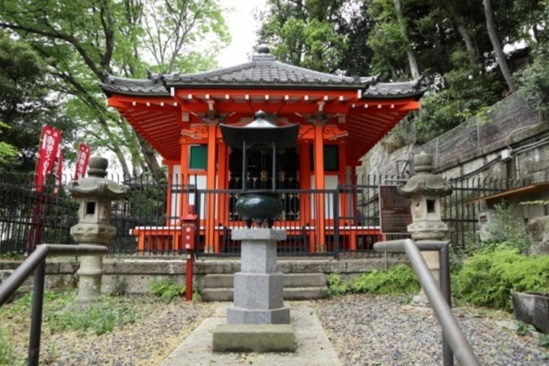 The name of the place "Meguro" is named after "Meguro Fudoson (Ryusenji)" in the southwest of "Meguro" station.
During the Edo period, "Meguro Fudoson" flourished as a place of relaxation for Edo citizens and famous bamboo shoots and Meguro candy were sold in front of the gate.
Meguro Fudoson has an Konyo Aoki's grave and the "Kansyo Festival" is held on October 28 every year.
※"Kansyo festival"  in memory of Aoki Konyo, who spreads the cultivation of sweet potatoes in Japan. It is held on October 28th every year, the anniversary of the death of Konyo Aoki (Mr. Kansyo).
Livelihood of Meguro
The area around Meguro is a safe and calm area for adults.
Although rents and prices are high, it is ideal for women who live alone in a convenient area of the city.
For shopping, there are 3 major supermarkets in Atre Meguro Station Building which is directly connected to the east exit.
"Tokyu Store Precce" and "Seijo Ishii" of "Atre Meguro 2" are convenient and open until 11:00 pm.
The Gonnosuke Zaka street has a diverse lineup, from popular shops such as Izakaya, Ramen and Curry to fashionable shops such as Italian restaurants and Bars.
In addition to gourmet food, there are many shops that are convenient for residents such as travel agencies, driving schools and manipulative clinics.
"Meguro Gajoen" is a wedding hall, hotel and restaurant complex with a chapel.
A row of cherry blossom trees along the Meguro River flowing to the west of Meguro Station.
It is also popular as a cherry blossom viewing spot.
The Meguro Sanma Festival, which is a hot topic in the media is a popular event that brings fresh saury from Miyako City in Iwate Prefecture.
On the 8th floor of the building in front of the station is the Kume Art Museum, where works by historian Kunitake Kume and Western-style painter Keiichiro Kume are on display.
Meguro is a comfortable area where you can experience shopping, gourmet food, culture and history.
Summary
If you are interested in Meguro why not take a walk around the station or along the Meguro River ?
You will surely find your favorite shops and amazing views!
Supermarket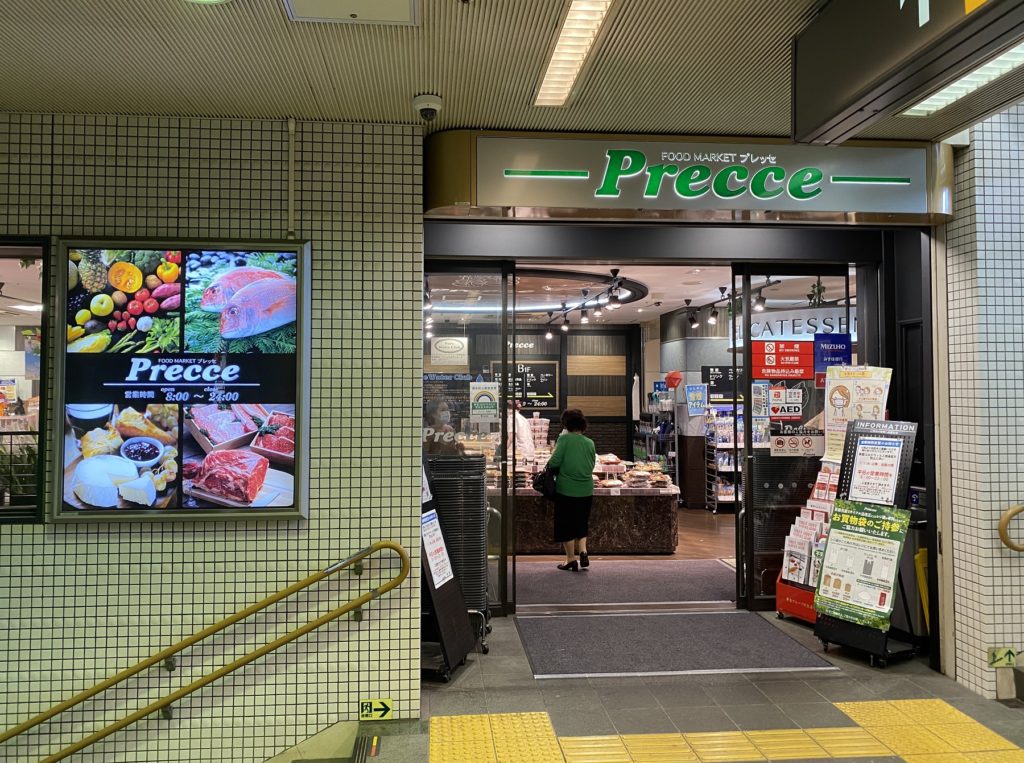 Precce / Meguro Station
Location: 3-1-1, Kami-Oosaki, Shinagawa-ku, Tokyo  MAP
Car parking: Available
Opening Hours: 9:00-23:00 (Weekday), 9:00-22:00 ( Sat, Sun and National Holidays)
※ Opening Hours may change after Corona is resolved
Access:
-Inside of "Meguro station" on Nanboku Line / Mita Line
PhonenNumber:03-5435-1109
---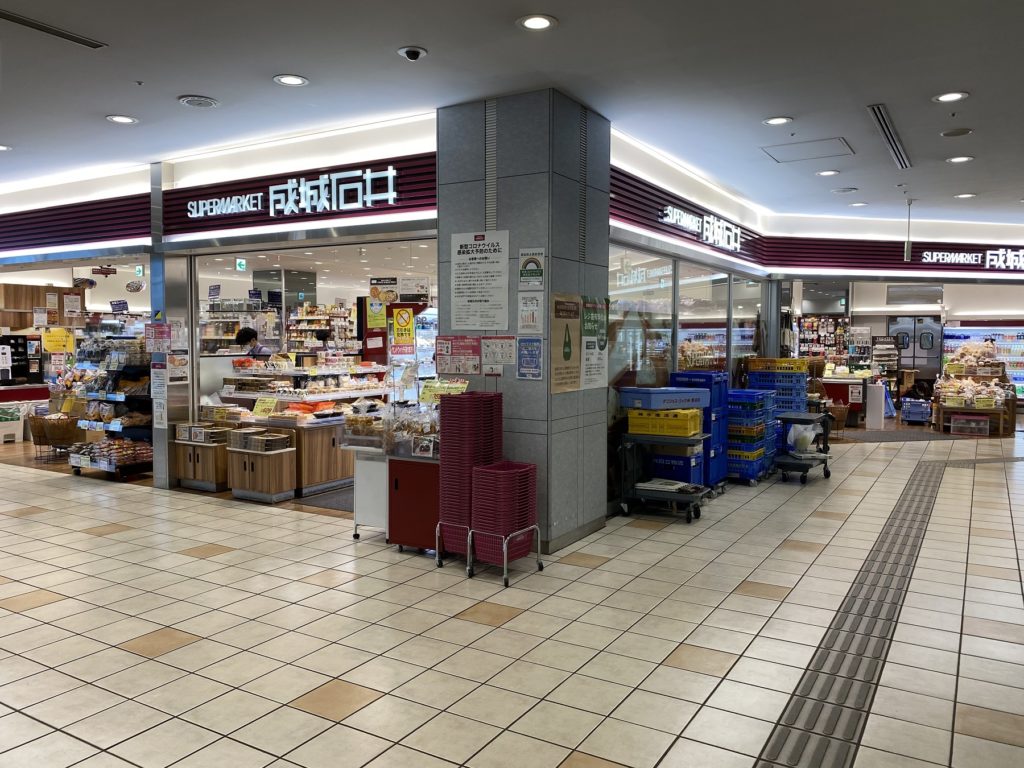 Seijo-Ishii Supermarket / Atre Meguro 2
Location: 1F, 3-1-1 Kamiosaki, Shinagawa-ku, Tokyo  MAP
Opening Hours: 8:00-23:00
Car Parking: Available for 90 spots
-300 yen for the first 20 minutes, 100 yen every 10 minutes thereafter.
-At the store of Atre Meguro 2, They will give you a free "service ticket" for 90 minutes by purchasing over 3000 yen (tax included) per store on the day.
Access:
-1 min walk from "Meguro Station" on JR, Nanboku Line and Mita Line
Phone Number: 03-5436-1780
---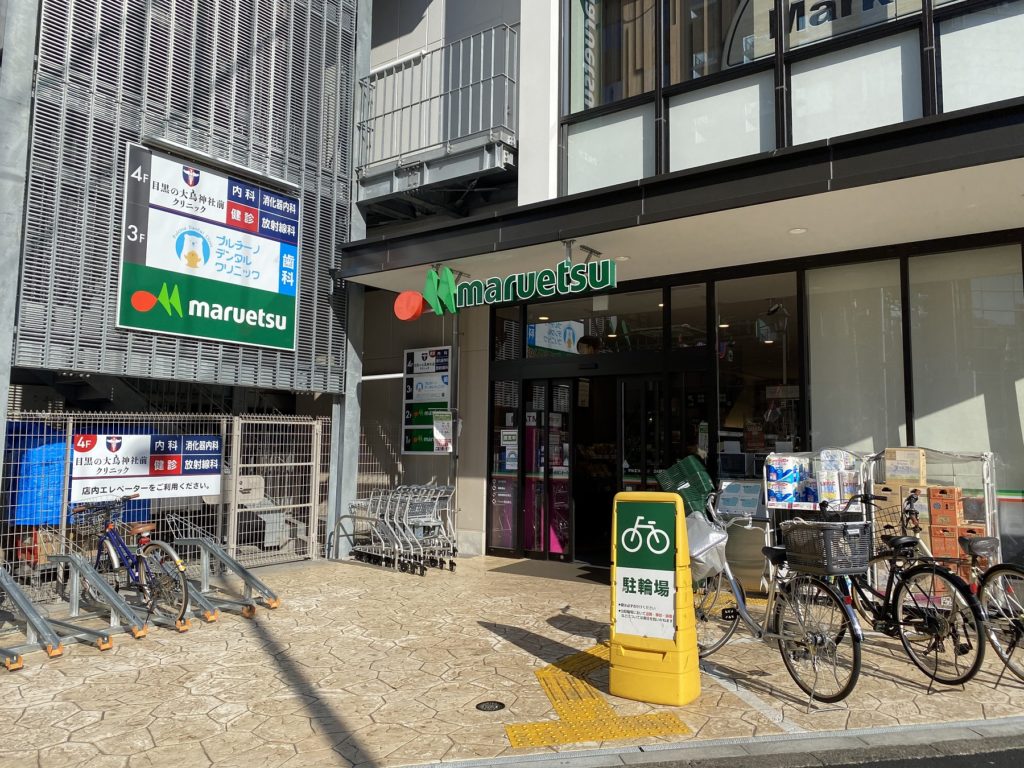 Maruetsu Meguro
Location: 2-21-23, Shimo-Meguro, Meguro-ku, Tokyo  MAP
Opening Hours: 24 hours
Car Parking: Not Available
Access:
-8 min walk from "Meguro Station" on Nanboku Line, Mita Line and JR toward Fudomae 
Phone Number: 03-3490-2581
---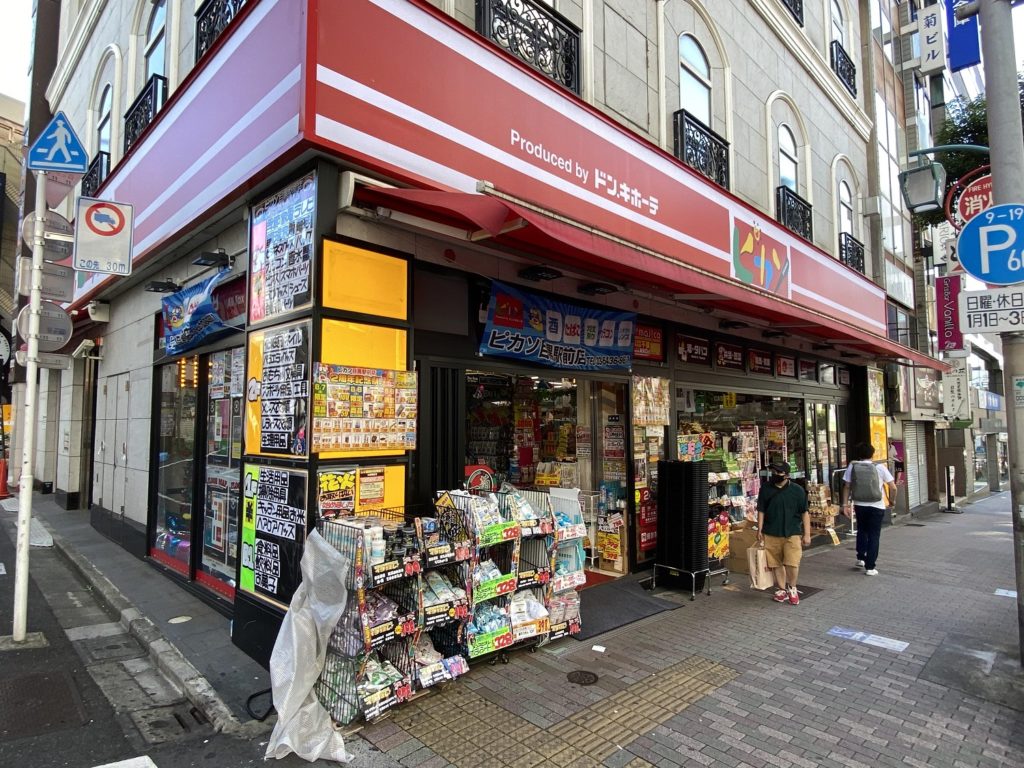 Don Quijote/ Picasso
Location: 1-1-15, Shimo-Meguro, Meguro-ku, Tokyo
MAP
Opening Hours: 24 hours everyday
Car Parking: Not Available
Access:
-2 min walk from Meguro Station on JR, Nanboku Line and Mita Line
Phone Number: 03-5436-9611