Sancha – Unique Residential Area that Never Gets You Bored
Sangenjaya is only 2 train stops from Shibuya on Tokyu Denentoshi Line and belongs to the largest residential ward Setagaya. It directly passes the shopping area Omotesando and Aoyama, but also the political/business area Nagatacho and Otemachi.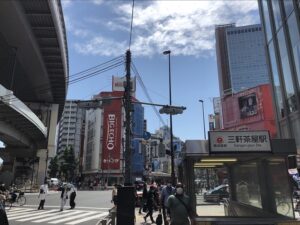 What do you like about Sangenjaya?
Livelihood
As the name is a bit long for locals to say daily, it is nicknamed Sancha. Sancha has been one of the most rated areas among Japanese as an ideal place to live for not only the quick access to central Tokyo, but also the lively atmosphere itself that makes people want to visit. There are a lot of unique independent restaurants and bars all around, and many Japanese especially entertainers such as actors or comedians, as well as foreigners well-versed in local culture after having lived in Tokyo for years, refer to Sancha as a place to "regularly hang out".
When it comes to the rental housing situation in the area, a low-rise apartment in residential areas would likely be your choice. There are already lots to discover inside of Sancha, moreover, getting a bike would broaden your exploration of other hip areas such as Mishuku, Shimokitazawa, and Nakameguro.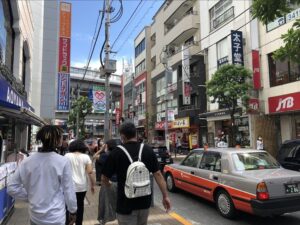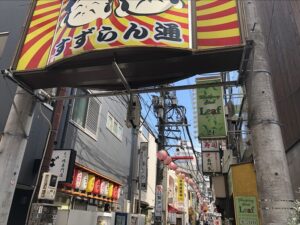 For expats in Tokyo, Sangenjaya would be more familiar as a place where British School is. Seisen International is also only 3 train stops away on the same Denentoshi line. Sancha is often focused as a place for casual hangout, however, high-class residential areas in suburbs such as Daizawa and Kamiuma are actually located 15 mins away from the station and have been chosen by expats or famed politicians expecting a decent house in the calming neighborhood.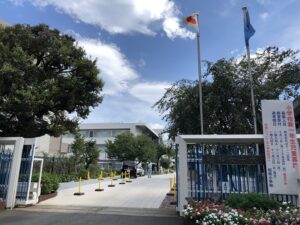 Commuting
Denentoshi Line is known as one of the busiest train lines in Tokyo, but after passing Shibuya station (only 1 stop if you catch express) it always gets less worse. Also, it would be an idea to check the various bus routes spreading to Shibuya and other areas of Setagaya offered by Tokyu and Odakyu for more convenience and comfort for commuting. If you are expecting to get a car, the proximity to the exit of shutoko (metropolitan highway) would be also a plus for commuting towards both central Tokyo and Yokohama area.
History of Sancha
Sangenjaya might sound like a bit of an odd name for a station to even Japanese. It is said to have originated back in the Edo period when there were "three (Sangen)" "tea(Ja)" "houses(Ya)"  in the intersection of present route 246 / Setagaya Dori (street). This area was always bustling with travelers who were taking a rest at tea houses on their traveling path and it was the starting point of the commercial prosperity in Sangenjaya. Surprisingly, one of the tea houses called "Tanakaya"  still remains as a pottery shop Tanakaya Toen on the same old site. People still come and go on the same avenue just like old days of over 200 years ago.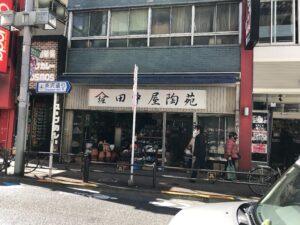 In the Meiji period, the history of Sangenjaya got more depth over the Tokyo Air Raids and the Great Kanto Earthquake when Setagaya-ku was widely used as a military base and evacuation shelter apart from the central. It brought more population to Sangenjaya and thrived more shops, facilities and schools. The opening of the new train route "Tamaden (Tamagawa electric railway)" in the 1900s also made Sangenjaya more residential, commercial and convenient as much as what you can see today. Even though the Tamaden lines were mostly dismantled to bus routes, Tokyu Setagaya Line took over the original route and still connects 10 stations from Sangenjaya to Shimotakaido in Suginami-ward. This small tram has been contributing to the locals as well as creating more characteristics to Sangenjaya for over a century.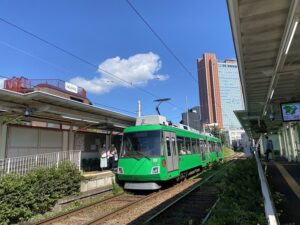 Getting to Know the Neighborhood More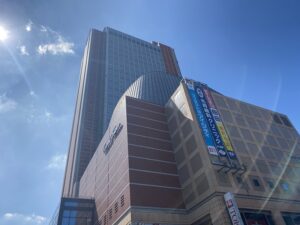 Carrot Tower A landmark of Sancha which comes into view as soon as you exit the station of both Denentoshi and Setagaya Line. In this 26 story complex building, you can do all errands such as bureaucracy stuff at the branch of Setagaya Ward Office, daily grocery shopping at "Tokyu Store", browsing knick-knacks at a variety of shops. "Setagaya Public Theater" centering on contemporary plays and dance and offering local people art workshops would be another floor to stop by to enjoy your spare time.  On the top floor, there is a free public observation space and casual dining restaurant which commands a great open view up to Mt. Fuji and Mt. Tanzawa.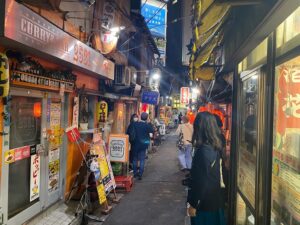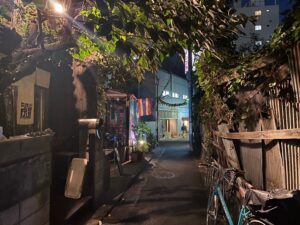 Sankaku Chitai If you would love to discover the local culture of Sancha and find yourself in the community, go try "Sankaku Chitai" (Triangle district) near the station. In these maze-like alleyways, there are piles of independent izakayas and pubs being crowded by the mix of the locals, tourists, business people and students, and you will find a lively vibe there. In contrast to the retro looking of the district, the quality of each place is relatively high. Foodie inquisitive people will enjoy the encounter at edgy yet highly-rated restaurants here.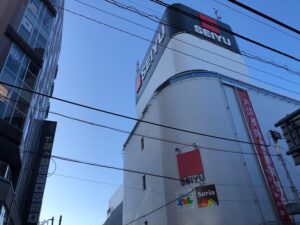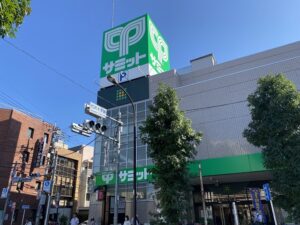 Supermarkets   The livability of this area is also recommended because many popular supermarkets in this area, such as SEIYU, SUMMIT and OK Store and they all have a parking lot.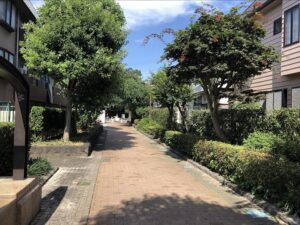 Megurogawa Ryokudo (Meguro River Green Road) A pedestrian only path laid to Meguro River for a walk and jogging.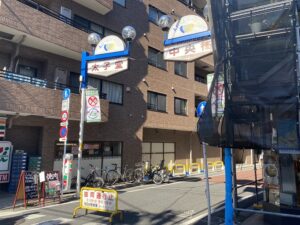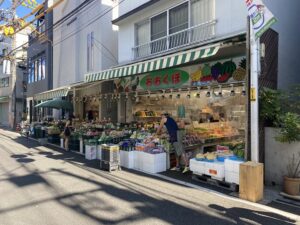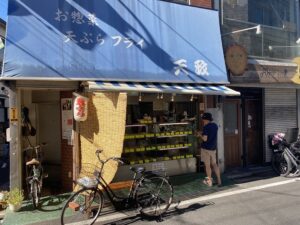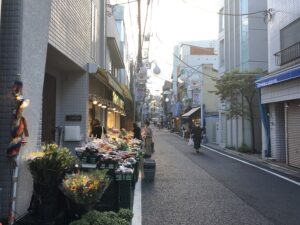 Taishido Shotengai   Friendly, local-oriented shopping street near Chazawa dori.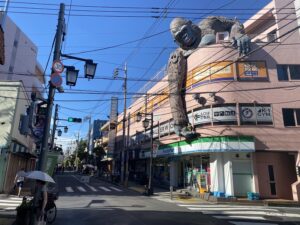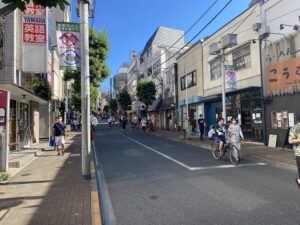 Chazawa Dori   Shopping street reaching all the way to Shimokitazawa from the north exit. It becomes pedestrian-only on Sundays and you can see people enjoying takeaway snacks on outdoor tables.
*Contents which are published in this Area Guide were based on the coverage compiled in September 2020.
For the latest information such as business hours please contact each facility.