Enjoying the Dynamic of World-Famous City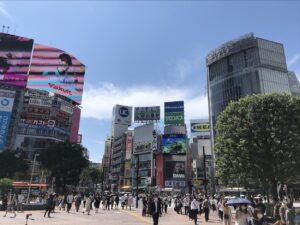 It is easy to think of Shibuya as the center of Tokyo. Known for its insanely busy "Shibuya Scramble" crossing where millions of people cross every day illuminated by neon and giant TV screens. It has everything you will ever need from karaoke rooms and subversive fashion boutiques to top-class restaurants and cool record stores. It's the Tokyo you dream of and the Tokyo you desire.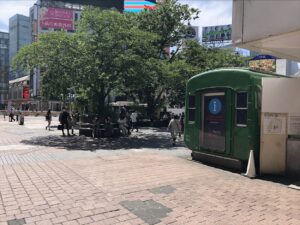 Comments from RISE Corp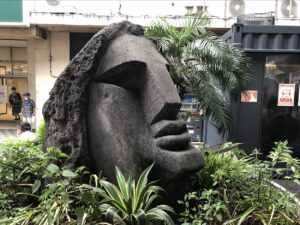 Housing
Shibuya is noisy, brash and chaotic. It is the place for you if you are not looking for solitude or a quiet moment, and want to make the most of urban life in Japan. Our customers tend to choose Shibuya as their home simply for fun, otherwise for the commuting convenience. It is a center of public transportations, JR Yamanote line nestled between Harajuku and Ebisu, on the metro Ginza, Hanzomon and Fukutoshin line which merges the Tokyu Toyoko line, you can go all over Tokyo and other prefectures. There is also a shuttle bus to Haneda and Narita airport from Shibuya. MAP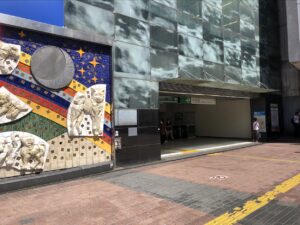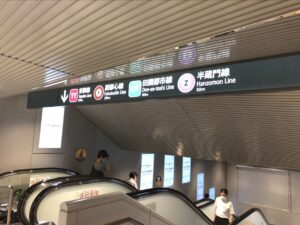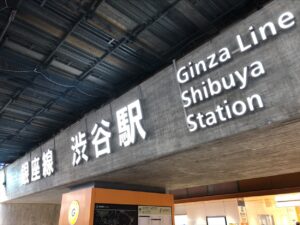 While the center of Shibuya never sleeps,  Jinnan and Kamiyamacho districts are more for living with a green atmosphere near Yoyogi Park. The apartments in Shibuya are mostly for singles with various prices and sizes. You can find from 18m2 studio to luxury high-rise condo with the concierge service.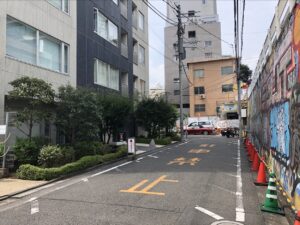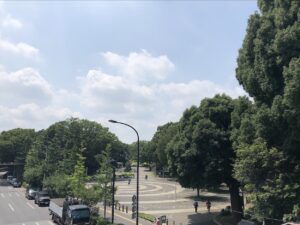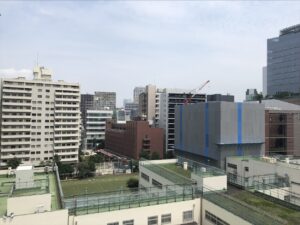 In addition, if you do not like crowds and cramped back alleys and boisterous locals then maybe best to head to Sakuragaokacho, Nampeidai and Shoto. It takes 10-15minutes by foot from the station to get to, however they are a more laid back and sophisticated residential area apart from all the craziness in Shibuya. It is popular among affluent families or expat families whose children go to British School in Shibuya.
Daily Necessities
Since Shibuya is very fashion/entertainment-oriented, it is not easy to find non-touristic daily supplies. For supermarkets or pharmacies, the department stores have a great selection of groceries from local to import products, such as Tokyu Store, Meidi-ya at "Hikarie" and Precce Shibuya Deli Market at "Shibuya Stream". Heading to the station is always the best way, otherwise make sure that  My Basket or Maruetsu Petit is nearby because they have more supply of groceries than combini.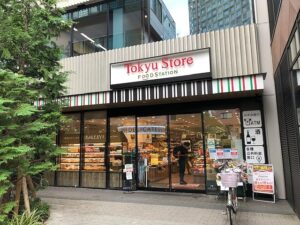 Tokyu Store Shibuya MAP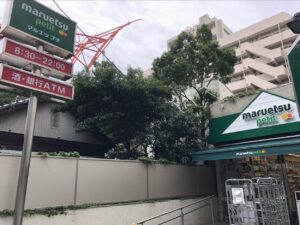 Maruetsu Petit  MAP
Getting to Know Shibuya More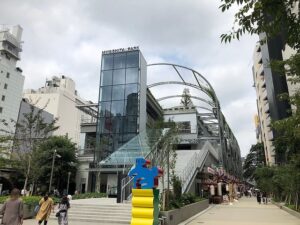 Shibuya never stops evolving. The new commercial complex Rayard Miyashita Park has changed the chaotic look of Shibuya to a more sophisticated friendly playground, and Shibuya Scramble Square will not be completed until 2028. If you want to feel the dynamic of the big city Tokyo, why don't you dive into Shibuya?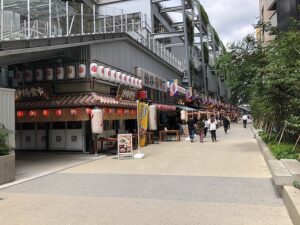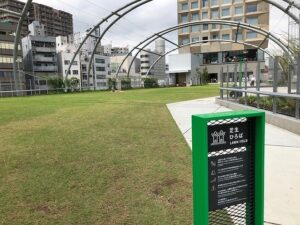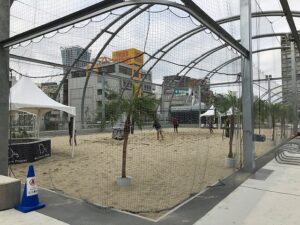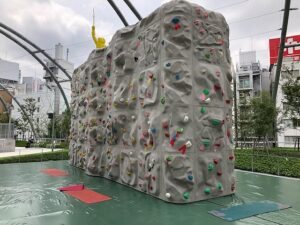 Rayard Miyashita Park   A new commercial complex combined with stores, restaurants, hotel, and a refurbished Miyashita Park opened in 2020. It includes not only a grass-covered park on the rooftop but also a skatepark, beach volley courts, and a bordering wall.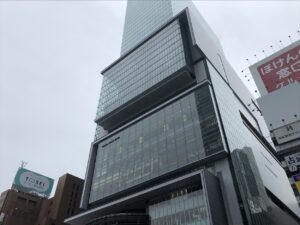 Shibuya Hikarie   A compound facility directly connected to the station consisting of shops, cafes & restaurants. There are event and conference halls, and theater which were opened in 2012.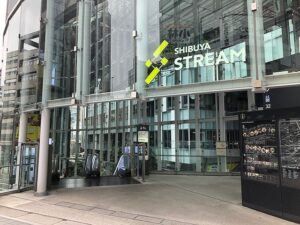 Shibuya Stream   A big skyscraper complex opened at the former Tokyu Shibuya station and railways in 2018. This side of Shibuya creates a mature atmosphere unlike Center Gai or Hachiko.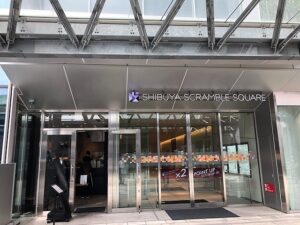 Shibuya Scramble Square   The tallest building in the Shibuya area consisted of shops & restaurants, and offices. The 45th floor on the top is an outside observatory which is becoming a new trend spot in Shibuya.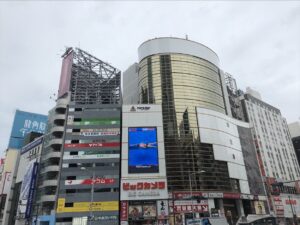 Bic Camera  One of the major electric stores in Japan located in the east exit of the station. The online website in English is also available. MAP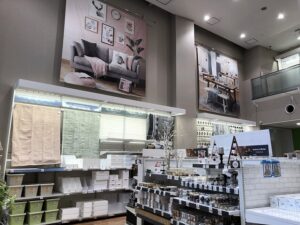 NITORI Located in only 4 minutes from the station. It is a big furniture and life goods store, and we often compare as the "Japanese version of IKEA". They deal with cleaning supplies, tableware and furniture that fit perfectly for Japanese size apartments for a reasonable price range that you would appreciate the proximity to there to start a new life. MAP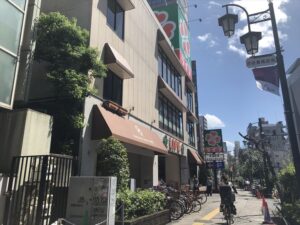 LIFE   A large supermarket in the south of Shibuya, located in 6 minute walk from the station. Parking is also available for their customers.  MAP

*Contents which are published in this Area Guide were based on the coverage compiled in September 2020. 
For the latest information such as business hours please contact each facility.