Comfortable balance of Natural and Urban overlong the Tama River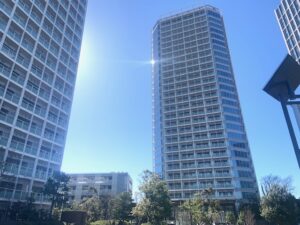 Area Overview: What's the area Futako Tamagawa like?
Futako-Tamagawa station is located in Setagaya ward, Tokyo. The area is commonly called "Nikotama" from an alternate reading of first 3 kanji characters of the name. Setagaya ward is consistently ranks as one of the most desired area to live in Tokyo. The area is combination of the modern shopping complex of  "Futako-Tamagawa Rise" and the open green overlooking the Tama-River, you'll enjoy a balance of natural and urban scenery. The east side of Futako-Tamagawa station is mostly occupied by the Futakotamagawa Rise complex. There are many shops,restaurants , cafes and bars.
 Access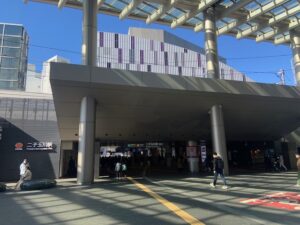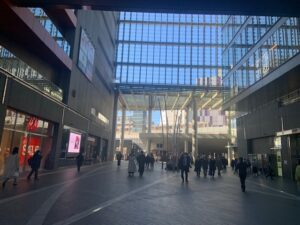 Futako-Tamagawa station is available to use two lines, Tokyu Denentoshi Line and Tokyu Oimachi Line and very popular area for people who need to commute to the central Tokyo or Yokohama area. 
♦Tokyu Denentoshi Line
Tokyu Denentoshi line is one of the busiest line in Tokyo. It's connecting to Tokyo Metro Hanzomon line and  it's very convenient to commute to Shibuya, Omotesando or Otemachi station.
Shibuya Station: approximately 11 minutes (No Transfer)
Omotesando station (Tokyo Metro Hanzomon Line): approximately 15 minutes (No Transfer)
Otemachi station (Tokyo Metro Hanzomon Line): approximately 30 minutes (No Transfer)
♦Tokyu Oimachi line
Jiyugaoka station: approximately 10 minutes (No Transfer)
Yokohama Station: approximately 35 minutes (One time transfer at Jiyugaoka Station)
♦Local Bus
There is large bus terminal and many lines to various area. Shibuya station, Meguro station, Kosugi station or etc.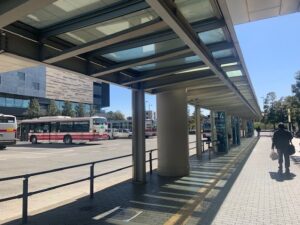 Living Environment
Shopping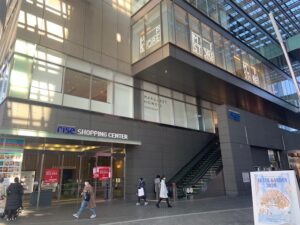 Futako Tamagawa Rise Shopping Center is composed of 4 buildings of Town Front, River Front, Station Market and terrace market and located in just next to the station. Also there are office tower, building for clinic or school and residence towers as well. There are lots of morden interior shops, restaurants, cafes, bars and plenty of entertainment options with well-known stores like Tsutaya electrics or famous restaurants like Bills, this is a trendy vibrant neighborhood that just keeps getting better. From the east exit of the station, you will get to the Takashimaya department and luxury shopping area.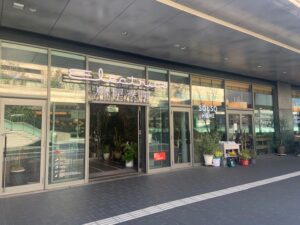 Tama River (Tamagawa)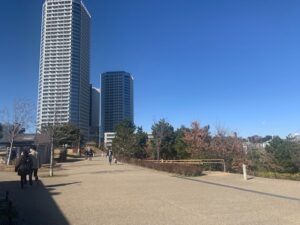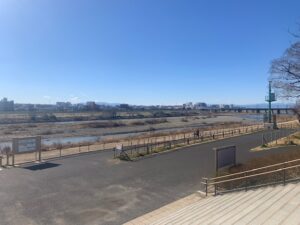 Many people enjoy running and walking along the Tama River.
Hyogojima Park is popuar among families as a place to enjoy water playing. Additionally, there are many sports and recreational facility along the river, such as baseball fields, soccer fields, BBQ spots and more. You'll love this peaceful atmosphere.
Futako Tamagawa Park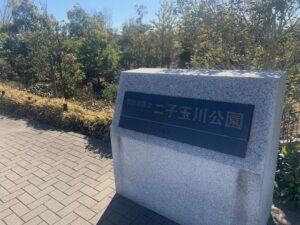 Futakotamagawa Park is located just behind Rise Shopping Complex and adjacent to Tama River. (It's approximately 10 minutes walk away from the Futako Tamagawa Station)
The large park is perfect for families, pets or for anyone looking for peaceful river natural view.
Families enjoy playing in the children playground which is covered rubberized floor, has claiming equipment or a slider. There are lots of places for take a rest in the park and riverside.
There is "Kishin-en" (帰真園)inside of this park, and you can enjoy Traditional Japanese Garden as well.
Getting to Know Futako-Tamagawa More
Futako Tamagawa is also highly recognized among expat families relocated to Tokyo and Yokohama areas. It is because Futako Tamagawa offers not only enough access for commuting and daily necessities, but also several the international schools including Seta International School and St. Mary's International School.
*Contents which are published in this Area Guide were based on the coverage compiled in Feb 2021. For the latest information such as business hours please contact each facility.