Living in the Most Cosmopolitan District in Tokyo



Roppongi is synonymous with entertainment and the party scene, and also the diplomatic center of Tokyo due to business people from mainly worldwide companies in Roppongi Hills and the high concentration of embassies in the area. There are numerous restaurants, bars, izakayas and nightclubs in the neon and noise. The streets of Roppongi are full of every nationality imaginable and it adds to the area's vibrancy. It's the most cosmopolitan district of the capital and the main expat hangout in Tokyo where you, at times, will feel that you aren't even in Japan.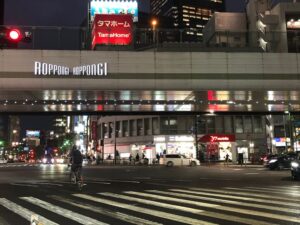 What's the Area Like in Roppongi?
In recent years it has challenged its party reputation by transforming, into one of the capital's cultural, business and consumer hubs. Bars and nightlife aside, it's got a plethora of excellent museums – The National Arts Center, Mori Art Museum, Suntory Museum of Art and Issey Miyake's beautiful 21_21 Design Site. For shopping visit Roppongi Hills and Tokyo Midtown which should satiate all your consumerist needs in one go.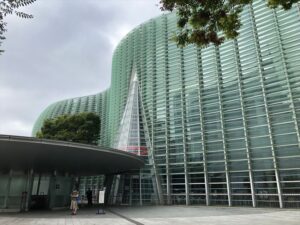 National Art Center Tokyo (NACT) Located north of Roppongi. The building itself is a fantastic piece of art designed by a famous architect Kisho Kurokawa. The museum doesn't have a permanent collection, but holds several exhibitions at the same time. The variety of unique exhibitions always attract people not only from Japan but also all over the world.  MAP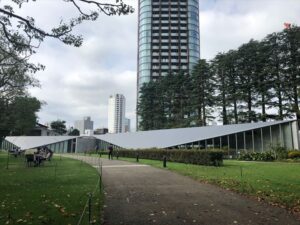 21_21 Design Sight   Located just on the Tokyo Midtown compound. This museum is founded by a famous fashion designer Issei Miyake and designed by an architect Tadao Ando.  "The idea was to create not only a museum that shows exhibits," says Ando, "but also a place for researching the potentiality of design as an element that enriches our daily life, a place that fosters the public's interest in design by arousing in them different sights and perspectives on how we can view the world and the objects surrounding us." As he says, in this museum you can experience unique exhibitions which you cannot in any other museums.  MAP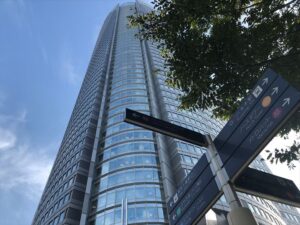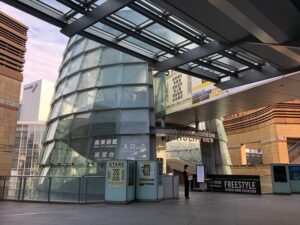 Roppongi Hills   One of the iconic buildings in Roppongi. It consists of a 238m office tower called Mori Tower which is mainly occupied by globally well-known corporations, a large shopping mall, Grand Hyatt Hotel, cinema complex TOHO Cinemas and Mori Art Museum located on the 53F. Mori Tower also has an observatory on the rooftop which commands a magnificent view of Tokyo. Also, there are high-end residences in the development. They are popular among many expats who are seeking the convenience of living in Roppongi.  MAP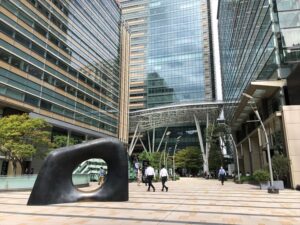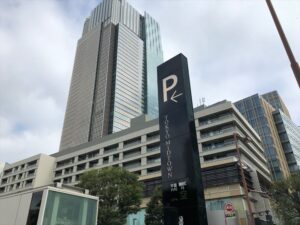 Tokyo Midtown   A large mixed development completed in 2007 directly connected to Roppongi Station. This complex consists of "Midtown Tower" occupied by many global corporations, high end residences, Ritz Carlton Hotel, a shopping mall Galleria, and Suntory Museum of Art. It also has "Midtown Garden" outside where a lot of people are enjoying the nice breeze of air.
Comments on Housing from RISE Corp
If you're a party goer and night owl then you'll like Roppongi's charms. Because of 2 train lines the metro Hibiya and the Toei Oedo, and the Roppongi Street (Route 412) all the way from Shibuya-ku to Chiyoda-ku, you would not feel any inconvenience to go any major spots in Tokyo for more entertainment and business opportunities. The rent is expensive, but living in Roppongi is still considered the symbol of wealth and success in Japan.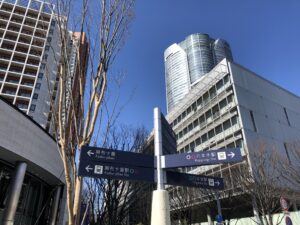 A 10 minutes walk away from the station takes you to the quiet and secured residential areas. There are various luxury apartments and mansions in Roppongi and nearby Azabujuban and Nishi-Azabu. Imported high-quality groceries, nice gardens and family-friendly parks are always filled with people from various ethnicities. These areas can feel worlds away from the typical Roppongi, and give you a good balance of convenience of urban life and calming atmosphere.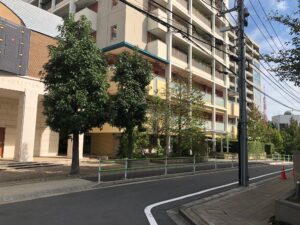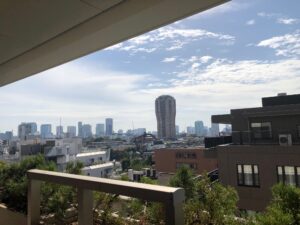 It is also popular for expat families for its convenient access to global companies and international schools in the Minato-ku, as well as the international neighborhood which they feel at home. Even though its entertainment side tends to be featured in Roppongi, its comfortable and convenient livelihood attract a lot of people and make them choose to live in with their family.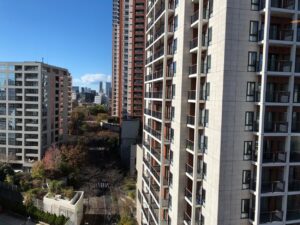 Getting to Know Roppongi More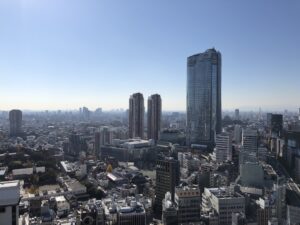 Supermarkets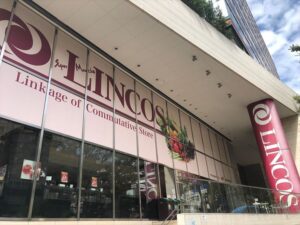 LINCOS SupermarketA 24 hours local supermarket located beside Roppongi Hills complex with fresh bakery, wine, beverages on 1F and fresh groceries, organic vegetables, fresh fish and some daily items on 2F. Car Parking is available for 121 spots. MAP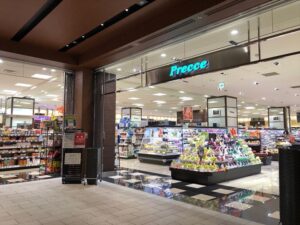 Precce Premium   Located in the basement floor of Tokyo Midtown Galleria. Opens 7:00-24:00 and
Car Parking is available.  MAP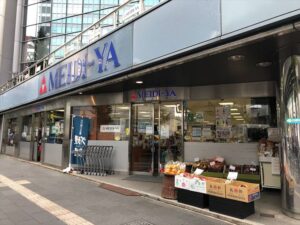 Meidi-ya   Located on Roppongi Street near the station. Their price is a little higher than other local supermarkets, but it carries high-quality fresh groceries, wines and spirits which are worth a visit.  MAP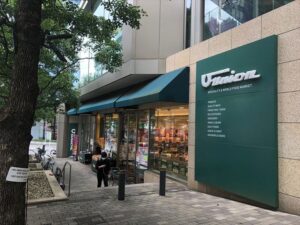 Motomachi Union Located east side of Roppongi Crossing with basic vegetables, fresh fish and meat, and a variety of ready-to-eat lunchboxes. Car parking is available for 12 spots. MAP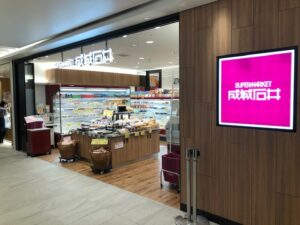 Seijo Ishii  Located in Roppongi Hills. Carrying a good selection of wines and deli foods as well as many domestic and imported snacks and spices. MAP
Parks and Gardens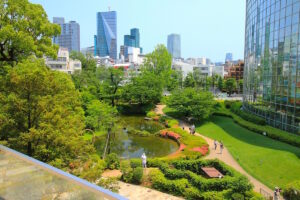 Mohri Garden   A classic Japanese garden located at the side of Roppongi Hills where you can enjoy seasonal trees and flowers throughout the year.  MAP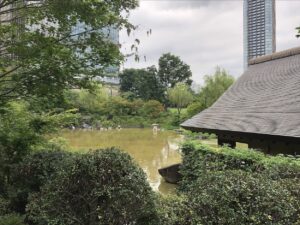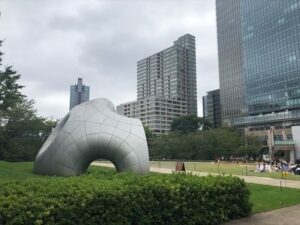 Hinokicho Koen (Park)   A park located next to Tokyo Midtown. It has a beautiful Japanese style garden, a traditional Japanese house and a pond creating a great place to enjoy four seasons in Tokyo. This park is also connected to Midtown Garden in Tokyo Midtown. The access is easy and you will have a nice picnic on the grass on a sunny day.  MAP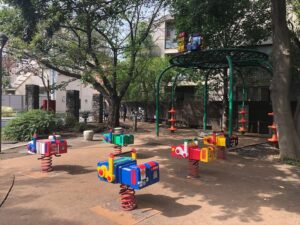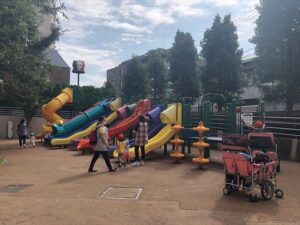 Roborobo-En (Sakurazaka Park)   Located just south side of Roppongi Hills Residences. This park is small but has tons of colorful and cute play equipment for children. The formal name of the park is "Sakurazaka Park", but people call the park "Robot Park" or "Roborobo-En" from the robot shaped equipment there. In spring, you can enjoy beautiful cherry blossom flowers.
Schools and Others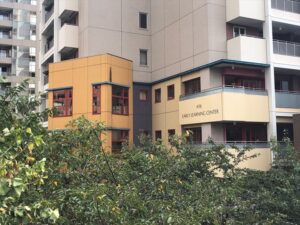 ASIJ ELC  Early Learning Center for American School in Japan located just south side of Roppongi Hills residence. Pre-kindergarten and Kindergarten programs are available in this Roppongi campus. From elementary school, many students go to ASIJ main campus in Chofu City by their school bus.  MAP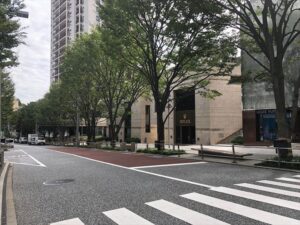 Ropponngi Keyakizaka   About 400m long street located on the south side of Roppongi Hills Office and Shops where high brands like Luis Vuiton and Rolex are lined up.  MAP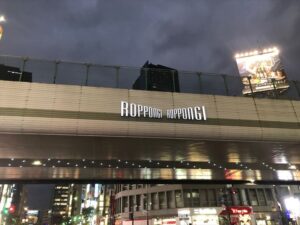 Roppongi Crossing   A famous intersection just outside of Roppongi Station. It may be not as fun to see as Scramble Crossing in Shibuya where most of the tourists visit, but it is for a gateway to the famous Roppongi nightlife. Take a walk to the south direction from the crossing, you will see a great view of Tokyo Tower as well as many restaurants, clubs and bars that you can never get bored with.  MAP

*Contents which are published in this Area Guide were based on the coverage compiled in October 2020. 
For the latest information such as business hours please contact each facility.