The History and Characteristics of Tsukishima Area
Tsukishima, Chuo-ku,Tokyo is a popular area that retains the nostalgic atmosphere of the Showa era.
Monjya-yaki, which is famous in Tsukishima lined up with more than 70 famous shops and is crowded with people on weekends.
We will introduce the features around Tsukishima Station, the origin of the place name and the ease of living.
Characteristics of Tsukishima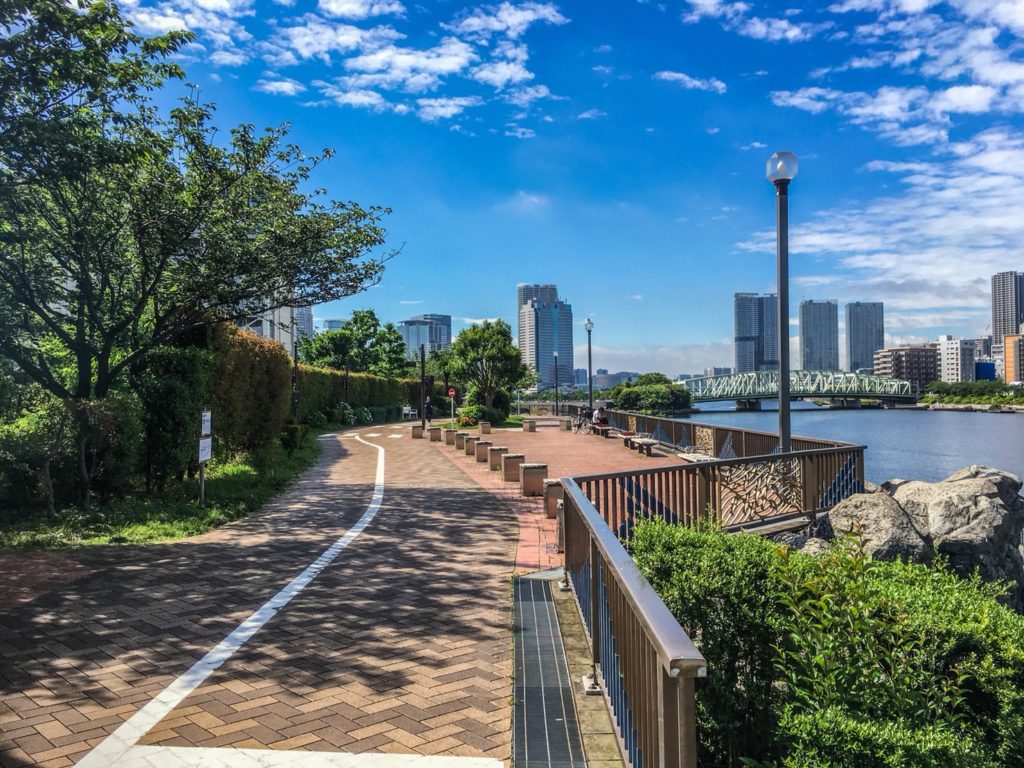 Tsukishima Station has two lines, The Tokyo Metro Yurakucho Line and The Toei Oedo Line.
Shinjuku Station is about 25 minutes without a transfer

Tokyo Station is 13 minutes with one transfer

The Shibuya Station is 21 minutes with one transfer
Tsukiji is within walking distance and you can reach Ginza and Roppongi by train making it convenient to hang out.
Around the station on the Tokyo Metro Yurakucho Line side restaurants and high-rise apartments are lined up along the Sumida River.
Depending on the location of the room, you may be able to see the fireworks from the Tokyo Bay Fire Festival from your home.
The front of the station on the Toei Oedo Line side is on Kiyosumi Dori and you can see Tsukishima Nakadori Shopping Street when you pass through the office buildings and condominiums.
Tsukishima's famous "Monjya-yaki" is lined up on "Monjya-dori.
There are greengrocers and izakaya in the back alley and you can feel the city and feel the good old days of Tokyo.
The origin of Tsukishima's name (Tsuki(月)=Moon, Shima(島)=Island)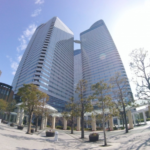 There are various theories about the origin of the place name "Tsukishima(月島)" in Chuo-ku, Tokyo.
But the theory that Tokugawa Ieyasu called "Tsukinosaki" in the Edo period is a powerful theory.
"Tsukishima" is an artificial island made using the earth and sand in 1892 by the reclamation project in Tokyo Bay.
"Cape Moon" is the place where you can see the beautiful moon so that is why it was named as "Tsukishima".
In recent years, the number of high-rise apartments has increased and it is known as a beautiful place with a beautiful night view.
Livelihood of Tsukishima
Around Tsukishima Station, there are many shops and facilities indispensable for daily life such as supermarkets,convenience stores,banks and post offices.
There is no problem in shopping for daily necessities, but Shinjuku and Shibuya are popular fashion and miscellaneous goods stores.
Tsukishima Monjya-yaki is a 500-meter specialty store located on Tsukishima Monja-dori.
Founded in the 1950s, Iroha Main Store is popular for its popular Monjya-yaki for Sakura shrimp.
Speaking of the famous monjayaki, "Monkichi" in the back alley is a popular shop visited by many celebrities.
There are many izakaya and restaurants so you can enjoy it without getting tired.
On holidays, it is also recommended to spend a relaxing time on the Sumida River Terrace along the Sumida River.
On a clear day, you can see the night view of Sky Tree, Tokyo Tower and Rainbow Bridge.
At Ishikawajima Park which is popular with locals, you can enjoy jogging,walking and even cherry blossom viewing in spring.
Summary
"Tsukishima" is an area with a lively shopping street and nostalgic scenery with an urban atmosphere.
It's getting a lot of attention as a night view spot in Tokyo, so why not take a stroll once?