The Popular Area with a History of "Yebisu Beer"
Ebisu is one of the top-ranked neighborhoods in Tokyo with a lot going on to keep it vibrant and interesting for both locals and visitors. It is on the JR Yamanote line as well as having a station on the metro Hibiya line to make it one of the most central and convenient locations in central Tokyo. It is also walking distance to Shibuya, Meguro and Daikanyama and is, to the locals, a premier location for dates and nights out. Like a lot of Shibuya-ku, you will find a plethora of high-end restaurants and cocktail bars on the edge of trend as well as quirky independent dive bars and pubs in Ebisu.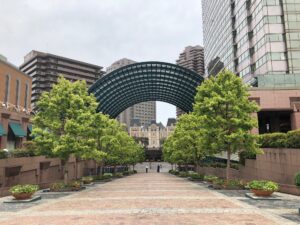 We RISE Corp used to have our office in Ebisu. The variety of restaurants in the wide price range was what we liked about Ebisu. There are so many newsworthy shops and restaurants in the neighborhood that we could never catch up with.
What's the Area Like in Ebisu?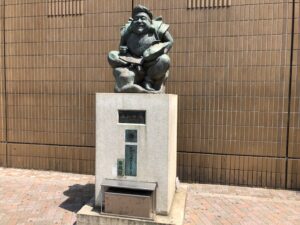 History
For a long time in its recent history, Ebisu has been synonymous with beer. Ebisu station originally opened as a freight terminal for the neighboring "Yebisu Beer" factory in the early 1900s. Even today, "Yebisu Beer" is classic for Japanese to devour by gallon after work. The site of the factory turned into Ebisu Garden Place, which is a mini shopping and cafe complex, cinema and what not and has the Sapporo Beer Hall which is a giant German style beer hall which serves up the local draft ales. In winter time, it comes more alive due to its impressive Christmas tree and lights display.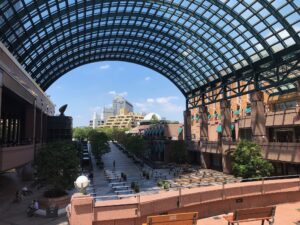 Access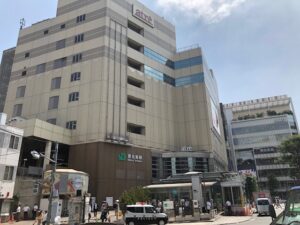 Ebisu is one of the most requested stations from both of our Japanese and foreign customers. One of the reasons is the convenience of public transportation. The metro Hibiya line directly runs through Hiroo, Roppongi and Ginza. You can easily change trains to the Toyoko line at  Nakameguro station which goes to Yokohama. The JR Yamanote line cannot be more useful for catching Shinkansen at Shinagawa and Tokyo stations. On the weekend, taking the JR Shonan Shinjuku line will go to Kamakura and the beach would be a nice short trip.
atré Ebisu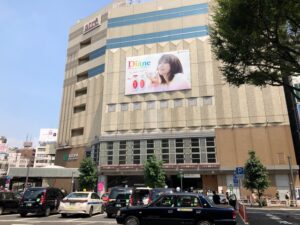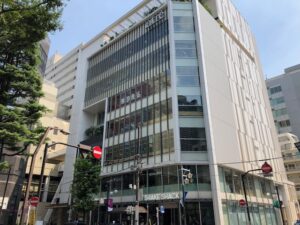 Ebisu station itself is not just for daily transportation. atré Ebisu is a large shopping complex directly connected to JR Ebisu station. There are trendy yet classy apparel stores, restaurants and cafes attracting Japanese especially in their 20-30s.  The supermarkets in atré such as Seijo Ishii or The Garden Jiyugaoka deal with imported/high quality food products and it is convenient for foreigners to do daily shopping as well.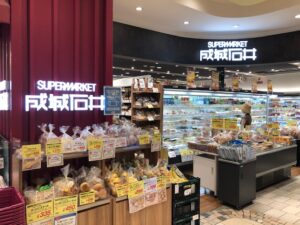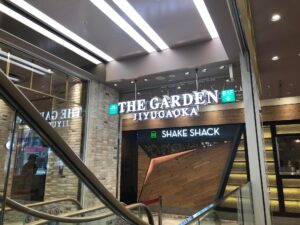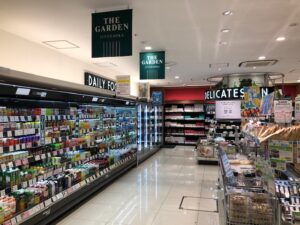 Ebisu Green Garden is a rooftop garden filled with greenery and lovely flower beds in atré. It is open to the public for free of charge on sunny days. You can see business people in Ebisu getting refreshed on the benches, as well as parents enjoying a lunch picnic on the grass with toddlers who have just started walking.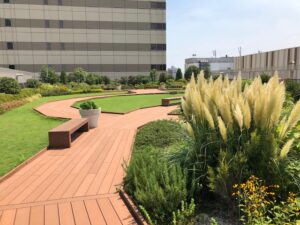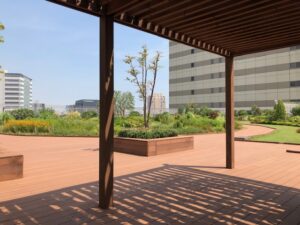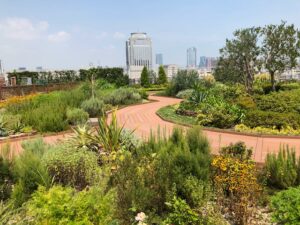 Comments on Housing from RISE Corp
Ebisu is overflowing with fancy spots for hanging out. It is one of the stylish and modern-designed apartment areas in Tokyo. Apartments near the station are for mainly singles and couples who are looking for a lively environment. At the same time, the rent can easily hit higher than other central Tokyo because of its popularity and convenient location.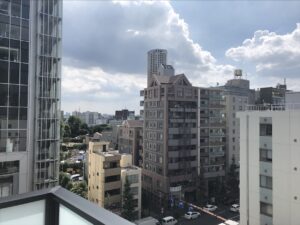 If you are looking for a more spacious apartment or an independent house, check out the outskirts of Ebisu such as Mita, Chojamaru and Shibuya-Higashi . Each area is more or less 15 minutes walk from the station. However, passing Ebisu Sky Walk (the indoor moving walkway from the east JR entrance to Ebisu Garden Place) or catching a bus directly to the destination can save your time.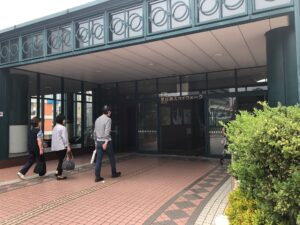 For families who have just been relocated to Japan can feel comfortable living in Ebisu. There are some international supermarkets in atré Ebisu. At Meiji Dori, only 5 minutes walk from the station, there are bus stops for international school-buses.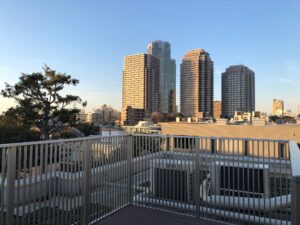 Getting to Know Ebisu More
Supermarkets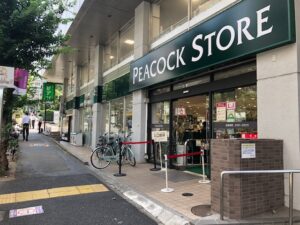 PEACOCK STORE / Ebisu-Minami  
A 24 hours local supermarket. It has CanDo (all-100yen-store) upstairs.
MAP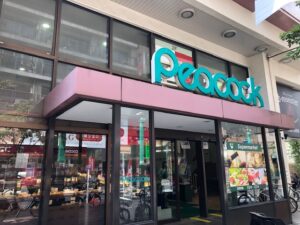 PEACOCK STORE / Ebisu 
Another Peacock store in Ebisu. It has a bakery and DAISO (all-100yen-store)
upstairs.  MAP
Parks
EBISU KOEN (Park)  Located only 1 minute walk away from the station. It has a variety of equipments and clean toilet.   MAP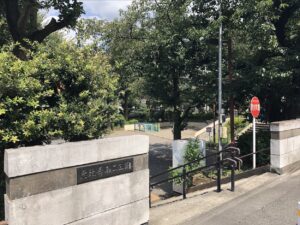 EBISU-MINAMI 2 KOEN (Park)  Located in a residential area on the south of the station. You can enjoy old good equipments and cherry blossoms in spring.  MAP
English Speaking Clinics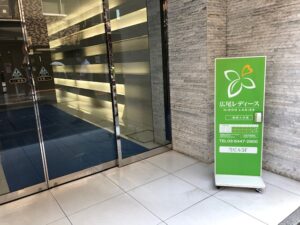 Hiroo Ladies (ob/gyn)  MAP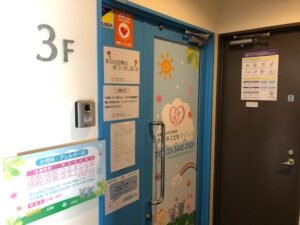 Ebisu Kodomo Clinic (Pediatrics)  MAP

Others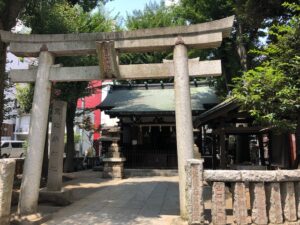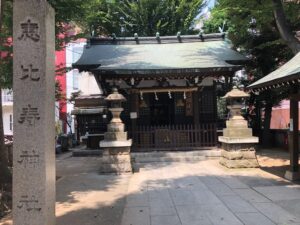 Ebisu Jinja   A sacred shrine in the middle of busy Ebisu to pray for fortune on business.  MAP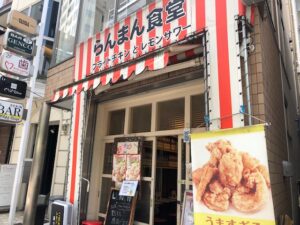 Ranman Shokudo  A casual izakaya featuring karaage (Japanese fried chicken) and you can take out a satisfying/delicious karaage lunchbox for only 700yen. It was definitely one of our favorite places for lunch. Totally recommended!  MAP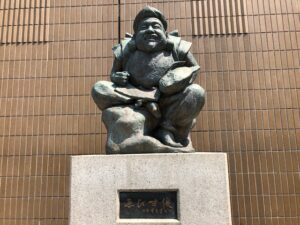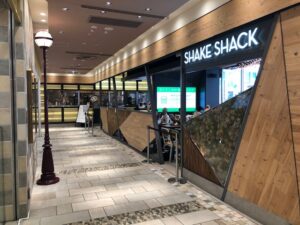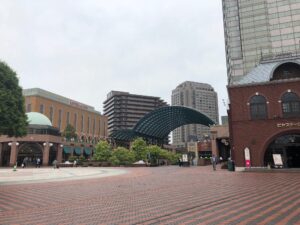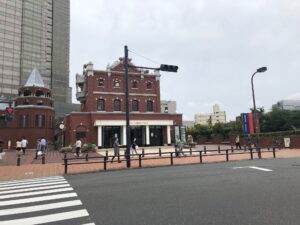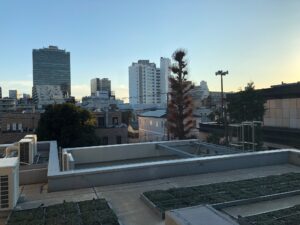 *Contents which are published in this Area Guide were based on the coverage compiled in September 2020. 
For the latest information such as business hours please contact each facility.