The Most International Neighborhood in Tokyo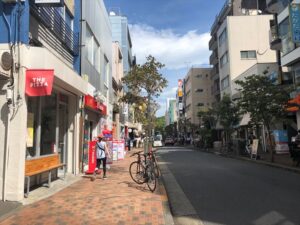 Hiroo/Azabu area is a symbol of internationalism in Tokyo with stylish green environment and convenient access to the central. Influenced by the embassies or international companies nearby, you can always find sophisticated people of various ethnicities there.
Hiroo is the name of both a station on the metro Hibiya Line and the area in Shibuya-ku widely laid over the southern station up to Ebisu.
On the other hand, the north and east side of the station is mainly called Azabu. These whole areas are rather residential, and there are a lot of luxury independent houses and rental apartments suitable for expats families.
The area is also adjoined to Azabujuban, Roppongi and Omotesando, where international locals and visitors are blended in fine modern cafes and restaurants all the time.
Influence by the Imperial family and Ambassadors
The neighborhood originally developed as a residential area for the Imperial family or feudal lords in the Meiji Restoration over 150 years ago. Equally for a long time, the popularity among foreigners was being high due to the site of mansions by high-class Japanese was also demanded for the location of their embassies. The more ambassadors and their families have been relocated near their embassies, the more international the neighborhood became.
Even nowadays there are over a dozen countries whose embassies are located in the area, and their lifestyles have been influencing a lot to the livability and housing of the area.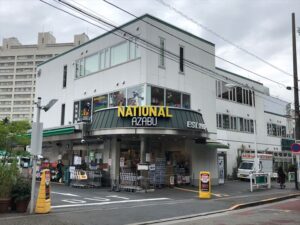 National Azabu is an international supermarket that all expats cannot miss. It is located a few minutes walk from Hiroo Station, and carries variety of cheeses, meats, and snacks which cannot be found in local Japanese supermarkets. All the labels are written in English so you do not need to check the details with Google translation. They have a car park available for customers unlike many supermarkets in the central. There is a smaller National Azabu in Hiroo Garden Hills, a well-known condo in Hiroo just off the International School of Sacred Heart.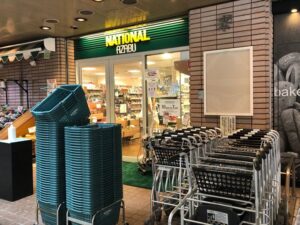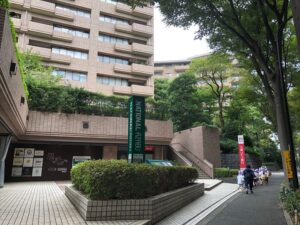 Not only for expats but also the locals like to hang around Hiroo/Azabu for casual and special dining. Hiroo Walking Street, is the main shopping street from Hiroo station. On this street there are many small shops such as hip café, healthy smoothie shops, old school fish markets and even a public bath (Sento). You can also check out unique family/local oriented events there.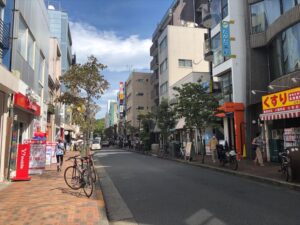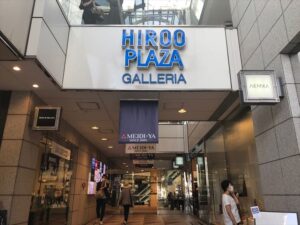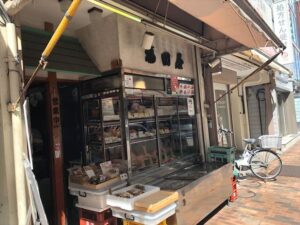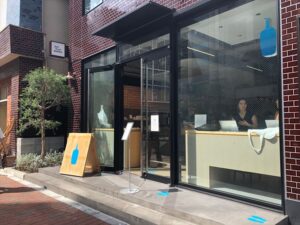 Arisugawa-no-miya memorial Park is an iconic park in Hiroo/Azabu located right in front of National Azabu. It covers an area of 67,131 sqm with a large playground where they can run around and play swings and jungle gym. Also, it has a beautiful Japanese garden with a pond and small waterfalls and bridge.  It is surrounded by many different trees and flowers that you can enjoy different scenery in every season.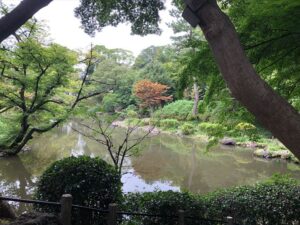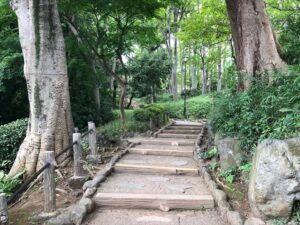 Comments from RISE Corp
Needless to say, Hiroo/Azabu is one of the ideal places for expat, especially families to live. You can expect spacious western-style independent houses or modern low-rise apartments without being affected by high-rise apartments like other central areas. Even though the rent is high here, we can say it is as valuable as the accessibility to the schools, clinics and daily necessities without worrying about language issues. That would be a great advantage if you have just been relocated to Japan and are struggling with the Japanese-only local culture. The bus stops to St. Mary's and ASIJ are also available from many spots in the area.
List of Facilities that make a Neighborhood More Convenient
For more information, here's the list from us of facilities often inquired by our expat customers.
Schools
◆Willowbrook International School
2-14-28 Moto-azabu, Minato-ku, Tokyo, Japan
Located just right by Arisugawa-no-miya Memorial Park, this international school accept kids from 1.5 year old – 5 year old from many different countries and provides a Japanese/English dual immersion program.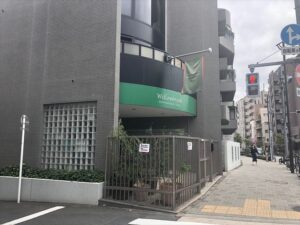 ——————————————————————————————————————–
◆Gymboree Play & Music
2-3-30, Moto-Azabu, Minato-ku, Tokyo, Japan MOTOAZABU CREST BUILDING 1F
10 minutes walk from Hiroo Station. Pre-school and after school are available for 1.5 year old – 9 year old kids.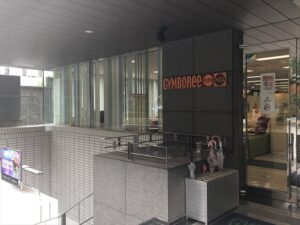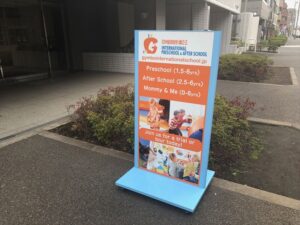 ——————————————————————————————————————–
◆International School of Sacred Heart
4-3-1, Hiroo, Shibuya-ku, Tokyo, Japan
All-girls school which accept kids from kindergarten age up to grade 12, located just a few min walk from Hiroo station.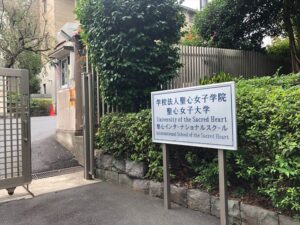 Supermarkets
◆MEIDI-YA
High standard supermarket located just next to Hiroo station in the Hiroo Plaza shopping mall. You can find high quality food, wines and many different spirits from around the world. Hiroo Plaza shopping mall also has variety of different shops and restaurants, must stop by location when you are in Hiroo.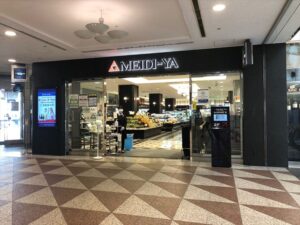 ——————————————————————————————————————–
◆Seijo Ishii
Carrying a good selection of wines and deli foods as well as many domestic and imported snacks and spices.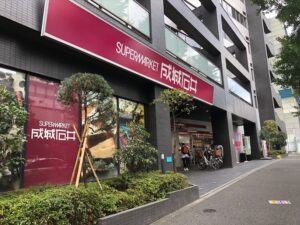 ——————————————————————————————————————–
◆Mini Piago
Small supermarket located just by Hiroo Shopping Street. Small but convenient. Open 24H.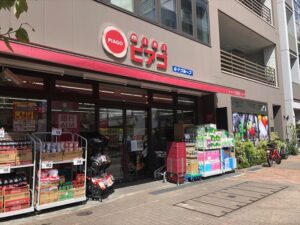 ——————————————————————————————————————–
◆My Basket 
Small supermarket located just next to Kogai Park.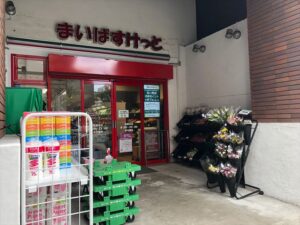 Hospitals and Clinics
◆Japanese Red Cross Medical Center
Large medical center located in the middle of Hiroo neighborhood. English speaking staff available on site.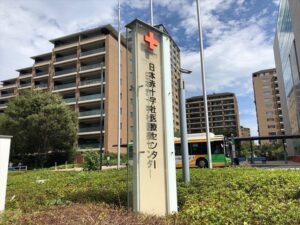 ——————————————————————————————————————–
◆AIIKU Clinic
Well known clinic located right next to Arisugawa-no-miya Memorial Park. Bilingual doctors available for Pediatrics (appointment only) and Internal Medicine for woman/Internal Medicine.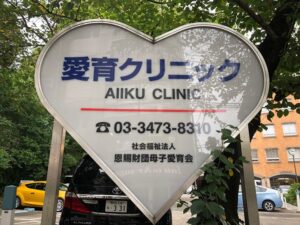 ——————————————————————————————————————–
◆Nishiazabu International Clinic
Doctors with both US and Japanese qualifications are available. The clinic pays close attention for handling personal information and consulting you with peace of mind.
——————————————————————————————————————–
◆National Medical Clinic
It corresponds to medical treatment for internal medicine and pediatrics for foreigners as well as compatible with X-ray and ultrasonic inspection. Many doctors who have trained overseas provide various vaccinations, and health consultations for universities and high schools abroad.
Parks
◆Kogai Park
Small playground located in NishiAzabu, equipped with sandbox, slopes and swings etc.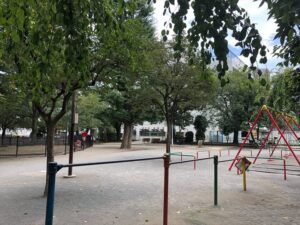 *Contents which are published in this Area Guide were based on the coverage compiled in September 2020.
For the latest information such as business hours please contact each facility.