Recommended 6spots for foreigners in the Azabu and Hiroo area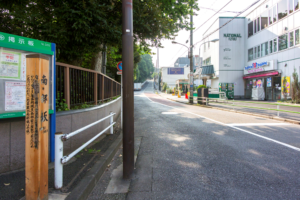 Azabu Hiroo area has a calm and green atmosphere in a convenient location in an urban area.
There are many foreign embassies and  a lot of houses and luxury rental apartments for foreigners.
It has an international culture and history and there are many English speaking day care centers,hospitals and supermarkets.
Azabu and Hiroo area is known as an area where many foreigners live and popular with its conveniences.
So this time ,We will  introduce recommended shops and useful spots for foreigners in the Azabu and Hiroo areas.
Features of Azabu / Hiroo area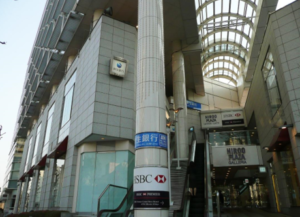 The history of the Azabu / Hiroo area has gained popularity as a luxury residential area where the royal family lived since the Meiji Restoration,Since then, embassies have been established.
With modern and stylish cafes and restaurants lined up,It is characterized by a cityscape that has a long tradition.
There are many embassies and their families so the whole city has an international atmosphere.
There are many international schools such as American School and St. Mary and the environment for foreign families is easy to live.
Roppongi, Azabujuban, Ebisu, and Omotesando are convenient shopping and dining areas, adjacent to the business area and excellent access.
Recommended spots in the Azabu / Hiroo area where foreigners can easily live
In  Azabu / Hiroo area, there are spacious low-rise condominiums designed for foreigners and shops with abundant Western food and products with many living conveniences.
From here, we will introduce recommended spots and shops.
 ①Arisugawa Palace Memorial Park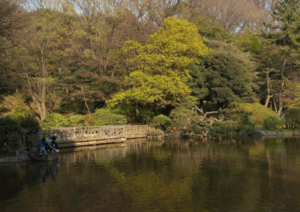 "Arisugawa no-miya Memorial Park" is in the middle of the city near Hiroo Station and Azabujuban Station.
Arisugawa Park is on a 16-acre site. There are plenty of flowers and greenery in the four seasons, and a leisurely time is flowing.
Neighborhood Foreign families can be seen walking along the sidewalks with their children.
②Poppins Nursery School Hiroo (Infant Education)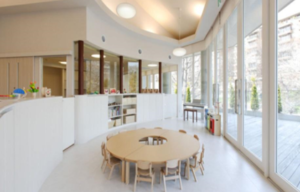 Nursery School "Poppins Nursery School Hiroo" is a daycare center that practices "Educare from 0 years old".
Just prepare for changing clothes, the futon, sheets ,disposable diapers and towels are  provided.
Install the latest IT system to watch  your child live on the webcam.
We practice food education by dietitians, education that draws out rich sensibility, intelligence and creativity.
There are many other international schools in this area
③National Azabu Supermarket
The supermarket "National Azabu", which is familiar to foreigners living in the Hiroo area, is a 3-minute walk from Hiroo Station and close to Arisugawa Memorial Park.
It is a popular store with a wide variety of fresh fruits and vegetables, high-quality imported foods, international liquors and daily goods.
60% of our customers are foreigners and have a wide selection of wine, cheese, ethnic seasonings and organic ingredients
We actively incorporate seasonal events such as Easter, Halloween and Christmas
④LUCA DELI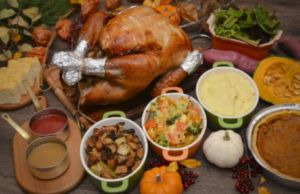 A three-minute walk from Hiroo Station, authentic Italian "LUCA DELI Lucaderi" with a focus on organic ingredients.
Organic Italian restaurant that uses only organic ingredients from vegetables to herbs, wheat and wine.
Every Italian chef who has run a Michelin 1-star restaurant in Italy has a reputation for excellence.
It can be used for various occasions such as parties, anniversaries, birthdays, and entertainment.
⑤National Medical Clinic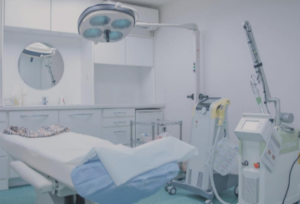 The National Medical Clinic for foreigners is a 4-minute walk from Hiroo Station Exits 1 and 2 on the Tokyo Metro Hibiya Line.
It corresponds to medical treatment for internal medicine and pediatrics for foreigners.Also compatible with X-ray and ultrasonic inspection.
There are many doctors who have received training overseas, and they provide vaccines, various vaccinations, and health consultations at overseas universities and high schools.
⑥Nishiazabu International Clinic
"Nishiazabu International Clinic" is a medical institution for foreigners living in Japan.
Doctors with both US and Japanese qualifications are available in the patient's native language such as English and Chinese.
It is a clinic that pays close attention to the handling of personal information and allows you to consult with peace of mind.
Summary
The Azabu / Hiroo area is popular for its internationally rich cityscape and convenience.
We would appreciate  if you could refer to it when you visit.
Check the properties in this area