The Area with Geisha, Little Paris and City Feelings
Iidabashi and Kagurazaka are located in the same area, facing each other across the Kanda River, but are the livelihoods the same or very different?
Let's check the impressions from the point of finding an apartment.
What's the Area Like in Iidabashi?
Iidabashi has been developed a lot as an office district in recent years, by utilizing the multiple train lines it offers as one of the major terminal stations in Tokyo. In addition to the JR Chuo/Somu line which directly goes to Shinjuku in 12 minutes, the metro Tozai, Nanboku and Yurakucho lines and Toei Oedo line reach to Ikebukuro in 9 minutes, Tokyo in 10 minutes, and to the west side of Tokyo, Shibuya and Shinagawa in about 15-25 minutes with one change.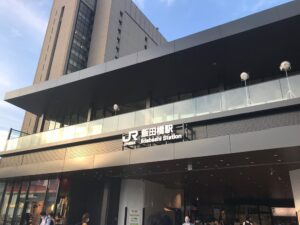 Iidabashi has More than Business District
You would not have troubles in finding daily necessities in Iidabashi unlike the other business areas. There are big shopping and office complexes around the station, such as Ramla and Sakura Terrace which families would find very convenient.  Also, Clinicfor Iidabashi is a branch hospital of Toranomon Hospital which provides consultation in not only Japanese but also in English and Chinese. The west side  Iidabashi towards Imperial Palace is also known as an educational district.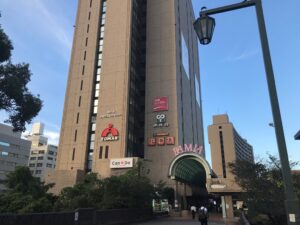 ◆IIDABASHI RAMLA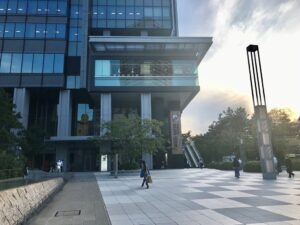 ◆IIDABASHI SAKURA TERRACE
More importantly, the crime rate in the area is low in general according to the crime map of Tokyo provided by the metropolitan police department. Being able to find 2 police boxes right at the station entrance would help you feel safe. Good mixture of business people, students, families and related facilities is a signature livelihood that Iidabashi offers.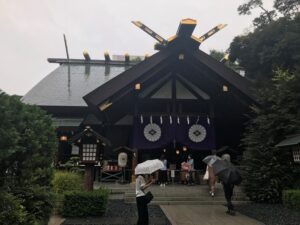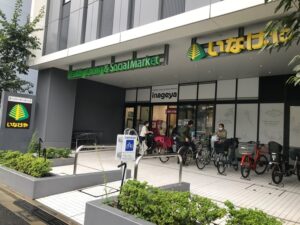 ◆Tokyo Daijingu (Shrine)                ◆Inageya (Supermarket)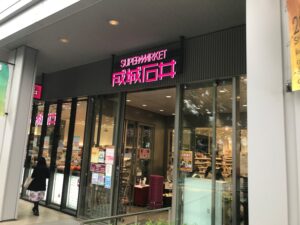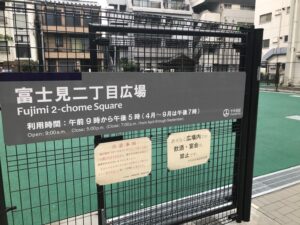 ◆Seijo Ishi Iidabashi (Supermarket)                              ◆Fujimi 2 chome Square
What's the Area Like in Kagurazaka?
Kagurazaka on the other hand, its bright history is more featured. Kagurazaka used to flourish as a "kagai" (meaning flower town) in the Edo period, which is a big geisha district where the sound of the flute, "Kagura Bayashi" echoed the streets. The neighborhood still creates the same vibe of a good old Japanese town, and mysterious narrow alleys with cobblestones are featured often on overseas city guidebooks.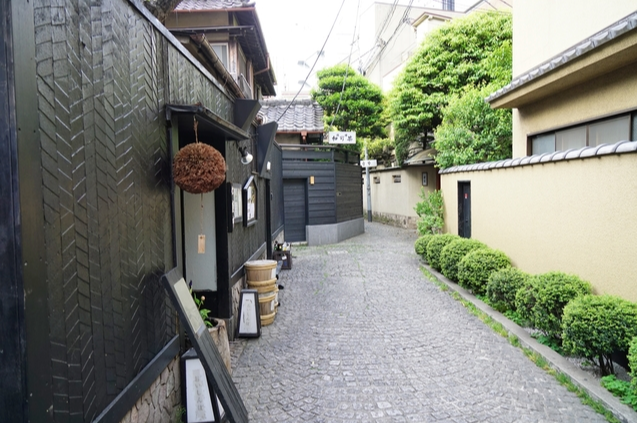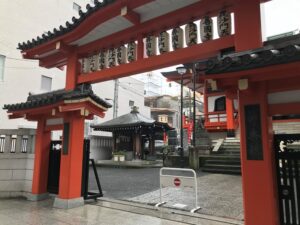 Perfect Spot for Adults to Explore Local Favorites
As soon as you exit from Kagurazaka station on the metro Tozai line and Toei Oedo line, there are various shops and restaurants lining Kagurazaka dori (street). The genre and price here are regardless and it is always filled with a visitor enjoying a 3 Michelin star restaurant as well as a local shopping for daily groceries with a familiar greengrocer and butcher.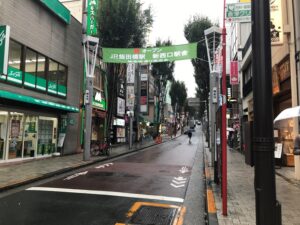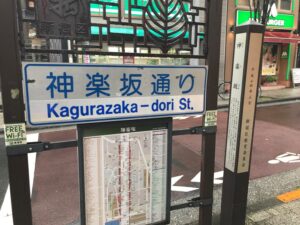 Kagurazaka is also called "the little Paris in Tokyo". This is due to a French school "Institut Français du Japon" used to take place. The French community left an international influence on both food culture and housing in Kagurazaka. The unique combination of French style bakeries and cafes and traditional Japanese shrines is getting more popular especially among single women and foreigners even today. The neighborhood is relatively quiet in day and night despite frequent heavy jams with traffic and visitors, and offering cozy yet convenient livelihood. It is also a great housing option especially for commuters to Shinjuku or Otemachi. Once you find a potential apartment, it is also advisable to check the route from the station. It is because the area has many steep slopes and some historical streets are so narrow with few street lights that easily get dark after evening.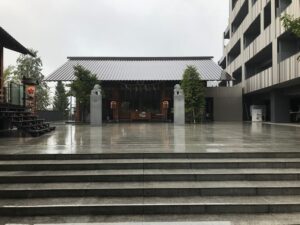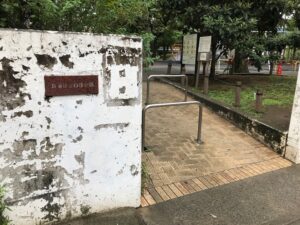 ◆Akagi Shrine                                                                 ◆Shirogane Park
Comments from RISE Corp
Although the characteristics of Iidabashi and Kagurazaka are different, you do not need to consider them as two different locations. Each station is within walking distance, and you can expect the same amount of comfort and convenience along the beautiful Kanda river. The rent is a bit higher than average because of its central location and easy access to major stations.  Iidabashi and Kagurazaka will give you a more local-oriented view of Tokyo than Minato-ku or Shibuya-ku.
*Contents which are published in this Area Guide were based on the coverage compiled in September 2020.
For the latest information such as business hours please contact each facility.