Comfortable, Local-oriented neighborhoods on the Toyoko Line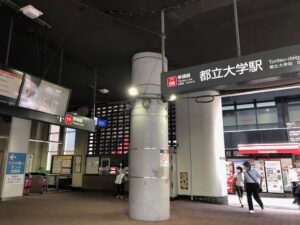 Both names  Gakugeidaigaku and Toritsudaigaku, originated from "universities (daigaku)" which were located in the area until the 1960s and 1990s.
What do you like about the area?
Great Access to Central Tokyo and Yokohama
While being only a few stop away from Shibuya by Toyoko,  Roppongi by changing trains to the metro Hibiya line, and also having a direct train to Yokohama where a lot of large corporations have the main offices at, people can still enjoy calmer residential neighborhood with many parks, stand-alone houses and low-rise apartments. The multiple bus routes on Meguro Street make it also easy to get to Meguro Station, or other Tokyu lines such as Sangenjaya or Futakotamagawa.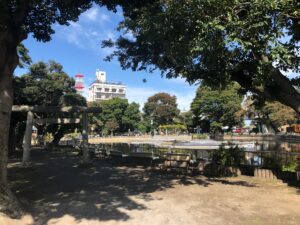 Great Variety of Daily Necessities
The whole area has great access to grocery stores, pharmacies, individual restaurants and shops. You can get everything you need for daily life around the stations or on main streets as you can see a general supermarket Tokyu Store are located right in front of the gate of each station.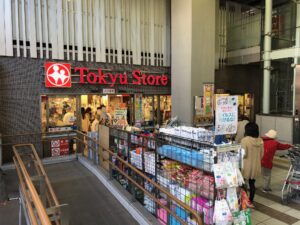 Gakugeidaigaku station especially has a shotengai (shopping arcade) starting off from both the west gate and east gate of the station. Many small restaurants, cafes, bakeries, bars and shops etc. are all gathered there, and you can enjoy from daily shopping to weekend night out without stepping outside of the neighborhood. It is recommended to singles and couples who are seeking for the Japanese local-oriented atmosphere but want to stay close enough to central Tokyo for commuting.
On the top of that, several major international schools such as ASIJ, St Mary's, Seisen international schools etc. have school bus routes around the areas which attract many expat families to move into the areas.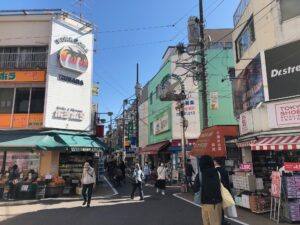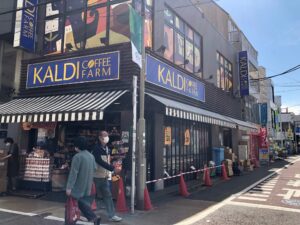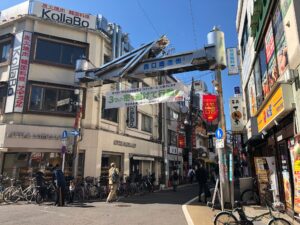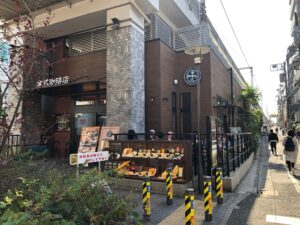 Useful Daily Spots in Neighborhood
Supermarkets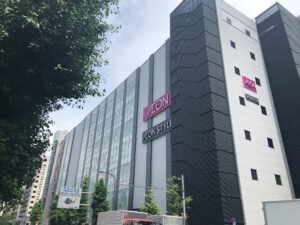 ◆AEON STYLE, Himonya
A local shopping mall with 7 floors where you can stop by daily. 1-2F are grocery stores where you can get from reasonable fresh veggies, meat and fish to a variety of different wines and snacks. 3F sells different cosmetics and reasonable clothes for ladies. 4F is full of cooking wear and simple furniture and beddings. 5-6F sells books and stationaries and also men's clothing and kids/baby goods for young families living in the area. Top floor is a mixed space of few restaurants, a counter for travel agencies, quick hair cut shop, clinic and dentist.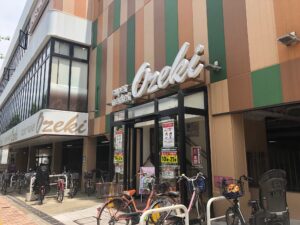 ◆Ozeki, Himonya
One of the popular supermarkets on Meguro Street for getting reasonable local groceries before going home.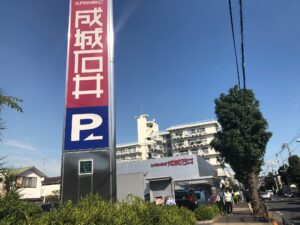 ◆Seijo Ishii, Kakinokizaka
Seijo Ishii carries a variety of different products from all over the world. You can get nice selections of wines at a reasonable price, also a lot of tasty deli foods to enjoy at home.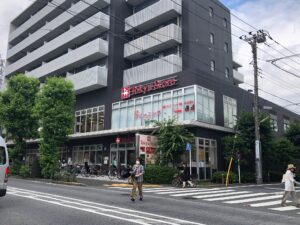 ◆Tokyu Store, Komazawa Dori Nozawa
The complex of Tokyu Store on the 1F, a dry cleaning and a 100 yen shop on the 2F.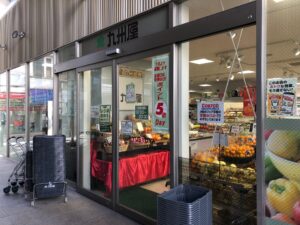 ◆KYUSHUYA, Gakugeidaigaku
A small grocery store with unique organic veggies which you cannot find in other local supermarkets. Located in underpass of the Toyoko line by Gakudai Komichi.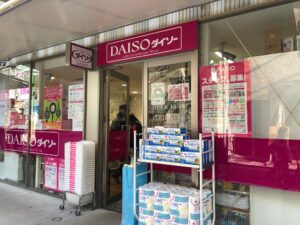 ◆DAISO, Gakudaikomichi
Popular all-100yen store located in Gakudai Komichi carrying many different items from stationaries, utensils, food to cosmetics.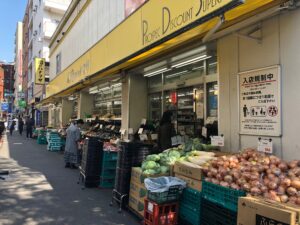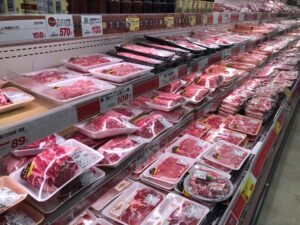 ◆Niku no Hanamasa, Toritsudai
Located just a few min walk from Toritsudaigaku station. It is famous for selling large portions of meat at low prices. It opens 24 hours and many restaurant owners stop by to get their daily ingredient here.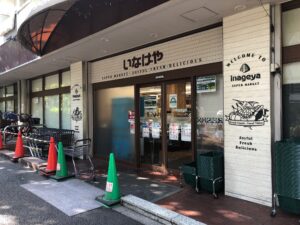 ◆Inageya Meguro Yakumo
Reasonable supermarket located on Meguro Street, 5 min walk  from Toritsudaigaku Station.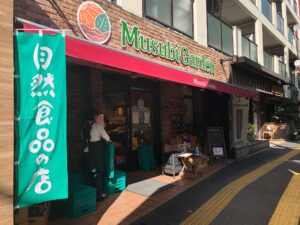 ◆Musubi Garden Toritsudaigaku
Organic supermarket located on Meguro Street. Beside fresh groceries, they carry unique and healthy selections of seasonings, dressings and tea which gives you a good hint on your dining table.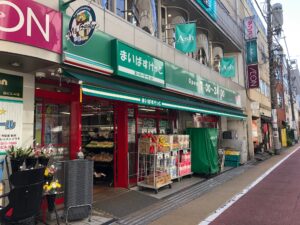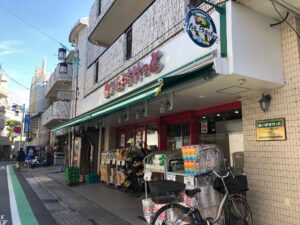 ◆My Basket, Gakugeidaigaku East Exit & MeguroYakumo
Popular mini supermarkets you can stop by just like a convenience store.
Parks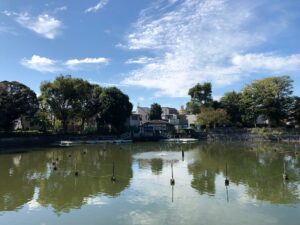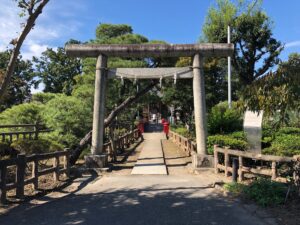 ◆Himonya Park
Public Park located west side of Gakugeidaigaku station. It has a big pond and Itsukushima Jinja Shrine in the center, where you can enjoy beautiful views and ride a boat for 200yen/30min on the weekend and holiday in March through November.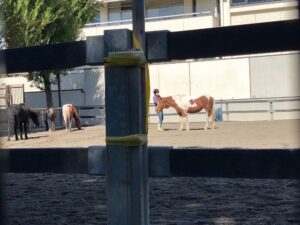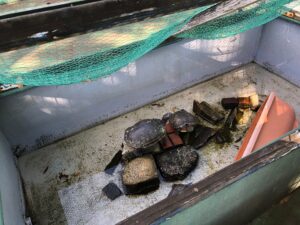 ◆Kodomo Doubutsu Hiroba, Himonya
Small petting zoo in the part of Himonya Park. There are rabbits, guinea pigs, dogs and even ponies. Pony riding classes for kids available from Tue to Sat for 4,800yen/1h30m.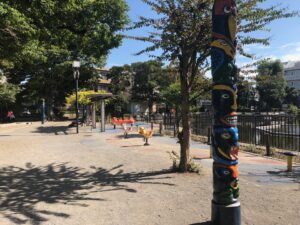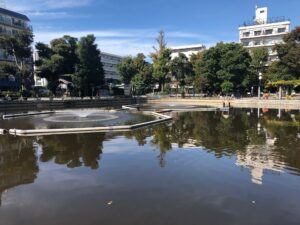 ◆Shimizuike Park
It is a rare park in the middle of the city where you can enjoy fishing Japanese Crucian carp in the pond. Open daily throughout the year.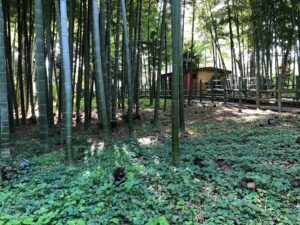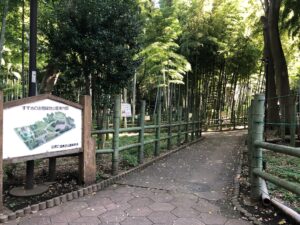 ◆Suzume no Oyado Ryokuchi Park
This area used to be a large bamboo forest with many sparrows nesting around. Though a lot of bamboo trees were gone and the area was turned to residential, this park still leaves part of the bamboo forest and you can enjoy the sounds of greens and do bird watching.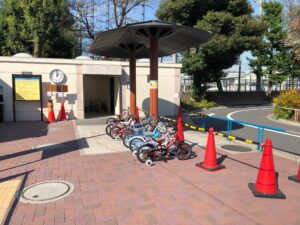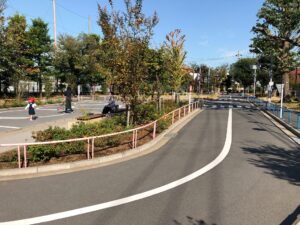 ◆Fusuma-Cho Park, Kakinokizaka
Located in the middle of residential area of Kakinokizaka, north of Toritsudaigaku station. There is a cycling course with traffic lights and crosswalk so that children can learn the basic traffic rules while having fun at the park. Rental bicycles available at the management office with free of charge.
◆Tamukai Park, Himonya
Small park located in Himonya area, the south side of Gakugeidaigaku station. There is a few play equipment for kids surrounded by beautiful cherry blossom trees.
Others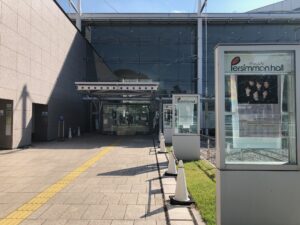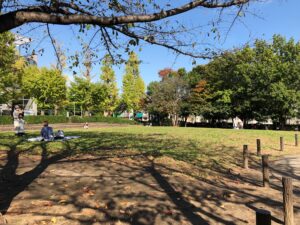 ◆Meguro Persimmon Hall
This public event hall is located just a few minute walk away to the north from Toritsudaigaku station. It has 2 big halls where many events like classical concert, Japanese comedy (Rakugo), ballet performances and so on are scheduled weekly. There are also some rental soundproof rooms for locals to practice musical instruments with a fee.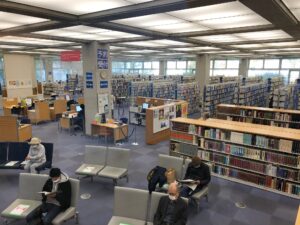 ◆Yakumo Chūō Library
Located right next to Meguro Persimmon Hall carrying as many as 400,000 books suitable for small kids to elderly people.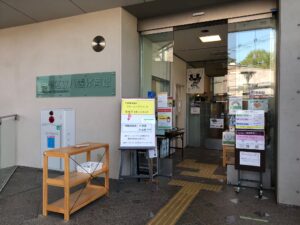 ◆Yakumo Gymnasium
Public gymnasium in the same building as Yakumo Chuo Library which offers large spaces where you can enjoy basketball, volleyball, ping pong etc. The training room is also available with small fees.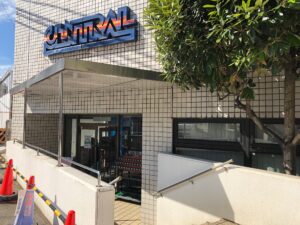 ◆Central Fitness Club Meguro
A large fitness club located in 7minute walk away from Gakugeidaigaku station with a variety of machines and weights, large studios for exercise classes. Swimming pools, golf range, Jacuzzi and sauna are also available. Not only for adults, they offer many different kids classes including swimming lessons from 6-month-olds, gymnasium lessons and dance class and so on.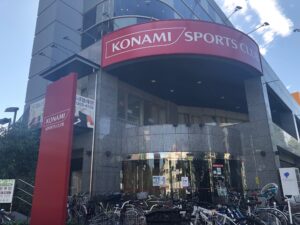 ◆Konami Sports Club, Himonya
Located on Meguro Street. It has a full-sized gym, swimming pool, golfing course and hot bath, as well as swimming and gymnastics classes for over 4 years old kids.
*Contents which are published in this Area Guide were based on the coverage compiled in September 2020.
For the latest information such as business hours please contact each facility.