Easy living in Azabu Juban ! Recommended spots for foreign residents      
Azabu-juban is internationally famous and it is always been highly ranked area where people would like to live.The area around Azabu Juban Station is full of secured luxury apartments.But there are also many old-established stores and popular supermarkets.There are also many shops and services that English, Chinese and other foreign languages are widely spoken. Here are some recommended spots in and around Azabu Juban Station.
The history and origin of Azabu Juban
Azabu Juban shopping street has a history of more than 300 years.It has flourished as the town originally built around Zenpuku ji from the Edo period.There are several theories about the origin of the name "Azabu".The first was the linen production area,Second, it used to be called "Asa furu yama" in the old days.The 3rd one, there is a legend that the grass grows shallow and the name has changed from Asao to Azabu.The origin of "Juban" dates back to the 15th Shogun Tokugawa Tsunayoshi villa during the Edo period.The craftsmen are listed from the top to the tenth and people from the tenth area are in charge and are said to have become Azabu Juban. Azabu Juban shopping street can feel like the atmosphere of the downtown area and the latest trends at the same time.Since the development of the Roppongi Hills area within walking distance and  there are more and more stylish shops around Azabu Juban Station.The Motoazabu area has many international schools and is a quiet and secure luxury residential area popular among the foreign residents and families.High-rise condominiums such as Motoazabu Hills and tower condominiums are also increasing.
The appeal of Azabu Juban where foreign residents can live easily.
There are many embassies of various countries located in and around Azabu Juban Station. So that is why the police and its patrols and operations are strengthened and it has a good reputation for its security and safety.It is a city where  a single woman can live alone and also the  foreign residents and their families can live with peace of mind while living in Japan. Azabu Juban Station is also conveniently located as a main station and a transfer station.Until 2000, the subway was not operating but now two different subway  lines can be used , The Tokyo Metro Namboku Line and the Toei Oedo Line.▽From  Azabu station 11 minutes without transfer to Shinjuku Station/8 minutes without transfer to Meguro Station/17 minutes with 2 times transfers to Shinagawa Station.
Azabu Juban shopping street
To explore the charm of Azabu Juban,Let's walk around the Azabu Juban shopping street.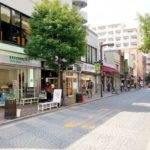 It's well known for the Azabu Juban Summer Festival held every August of the year.The shopping street is lined up with futon, kimono, overseas confectionery shops and side vegetable shops that have continued since the Edo period.There is a wide variety of shops from all kinds of shops that are convenient for daily life to the latest gourmet and food restaurants so you can enjoy great food and delicious cuisine.
Azabu Juban Kibundo
"Azabu Juban Kibundo" was  founded in 1893 and is a long established Japanese confectionery store that  located only 2 minute walk from Azabu Juban Station.The current owner is the third generation who follows the traditional hand-baked manufacturing method and creates the traditional Japanese sweets.The shop's signature products are Shichifukujin Hand-baked Doll Yaki and Soft Waffle (starting from 130 yen).Ningyo-yaki is a rustic and gentle taste using plump dough made from high quality Hokkaido beans.The contents of the waffles include custard cream and apricot jam as well as green tea and salted cherry anzu served for a limited time.
Naniwaya Sohonten
Established in 1909, the Naniwaya Sohonten is a famous store that is famous for fish-shaped pancake filled with bean jam.The name "Nanamiya" comes from the fact that the first Kobe Seijiro Kobe was from Naniwa.Taiyaki is a model of the famous song "Oyoge! Taiyaki-kun".On the outside it has a crisp fragrant thin skin and a refined red bean flavor.
Sarashina Honten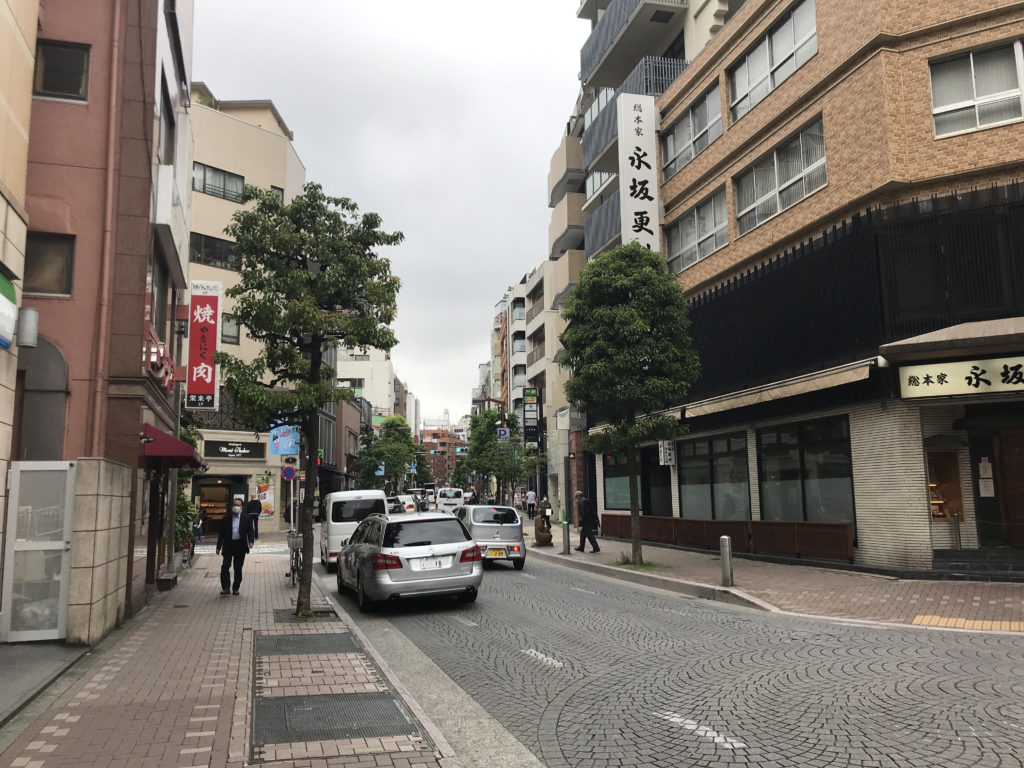 Azabu Juban has three Sarashina soba that have been around since the Edo period.There are three stores: "Sohonya Sarashina Horii", "Nagasaka Sarashina Nunoya Tahei Azabu Sohonten" and "Azabu Nagasaka Sarashina Honten".In both stores, the soba restaurant "Sarashina" was  founded and established in 1789 by Kansei.The white soba noodles in the tatami room are fragrant and it is a popular shop that many people lines up to 11 o'clock.
Summary
From Azabu juban to hundreds of years old stores are it is characterizes by various shops. Take a walk around the city and enjoy the new discovery of Azabu Juban.