Rich Neighborhood with Good Old Shopping Streets  
Azabujuban is one of the most rated areas in Tokyo among affluent Japanese and expat families as an ideal place to live. People in the neighborhood have various ethnicities and you can always hear multiple languages spoken as if you were not in Japan.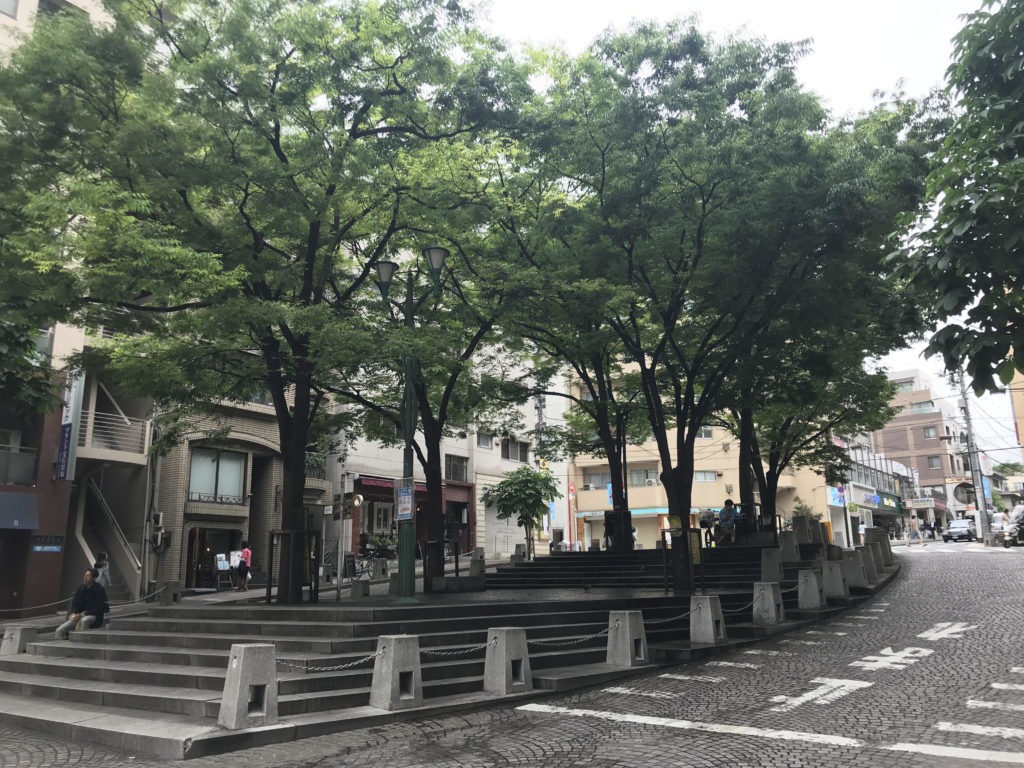 Azabujuban was kind of exclusive to general people until the metro Namboku Line and the Toei Oedo Line started their services here in 2000. Since they opened the area to the public, the lively atmosphere created by the international and local-oriented traditional stores has been getting more attention from not only Japanese locals but also people who work at the embassies or global companies in Roppongi Hills or Tokyo Midtown. It is also requested a lot from commuters to Meguro, Akasaka or Shinjuku which you can get for 8 minutes to 11 minutes by direct train.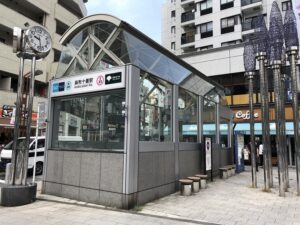 What's the Area Like in Azabujuban?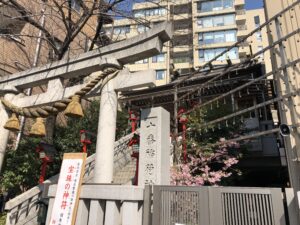 History
Although there are various theories, the name Azabujuban is said to be derived from any of  the following (1) the production of linen "Asa + Fu" , (2) the old area names "Asafuruyama" describing the way of the linen falling, or (3) "Asao" from the field with short grass. Juban meaning the 10th in Japanese, seems related to Tsunayoshi Tokugawa, the 5th Tokugawa shogun in the Edo period, who either summoned the top 10 craftsmen or picked the top 10 construction areas when he built his imperial house back then. In any case, the name Azabujuban was established in 1962.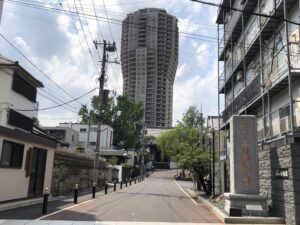 Zenpukuji   The 2nd oldest temple founded in 824 has always been the center of prosperity of the area. 
Azabujuban Shopping Street
Azabujuban Shopping Street which is well known for the Azabujuban Noryo Festival in summer, has been lasting more than 300 years since the Edo period. There are 300 stores along the street, including from local stores of futon and kimono to classic Japanese izakayas to boutiques with imported brands to modern cafes and restaurants at every price range.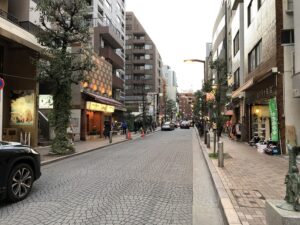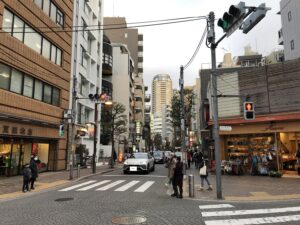 Among all long-standing spots in the street, Kibundo and Sarashina stand out the most in terms of history and tradition. Kibundo is a confectionery store featuring hand-made soft waffles with custard and apricot jam, rice crackers and ningyo-yaki, a small Japanese pancake filled with sweet red bean paste. It was founded in 1910. The current owner is the 3rd generation, and the tradition of hand-made sweets is being carried on to his son.
——————————————————————————————————————–
"Sarashina" is a soba restaurant established by a textile merchant who was good at making soba. It has been situated in Azabujuban since as old as 1789, and now there are 3 Sarashina restaurants in Azabujuban. At lunchtime even today, you can see people queuing  for his original refined white soba, which has been passed down to the generations over 230 years.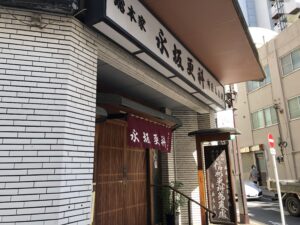 ——————————————————————————————————————–
Naniwaya Sohonten is established in 1909. Their Taiyaki (fish-shaped pancake filled with sweet red-bean paste) became an inspiration for a well-known Japanese children song "Oyoge! Taiyaki-kun" in 1975. There is always a queue outside of the store for the most delicious Taiyaki.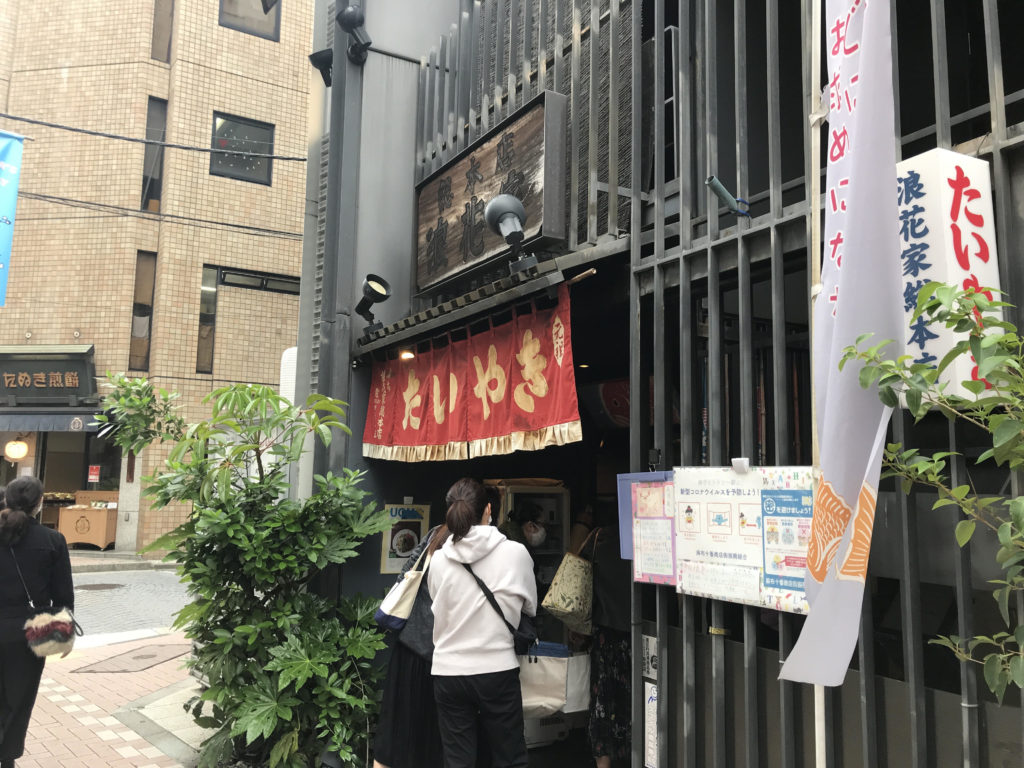 Comments from RISE Corp
Azabujuban is surrounded by many embassies such as Argentina, Australia, Austria, Italy, Jamaica, South Korea and so on, and that brings the neighborhood a good reputation for high security and safety. You can often see police officers patrolling in the neighborhood and that gives a good impression when families and single women consider the area to live.
There are a lot of steep hills in Azabujuban. It almost feels like the slope starts right after stepping outside of the station on the bottom.  Wherever you are headed, it is inevitable to go up and down the steep slopes on the way. On the top of the hill 7-10 minutes walk away from the station, is secured luxury residential area with high-rise condominiums such as symbolic Motoazabu Hills, or low rise mansions with front service and high security such as Motoazabu Gardens.
Around the station at the bottom of the hill is more like a village with a great access to daily necessities. On the main street there are high-rise apartments which is more suitable for singles working at Roppongi Hills.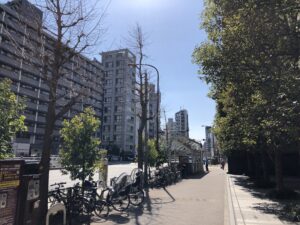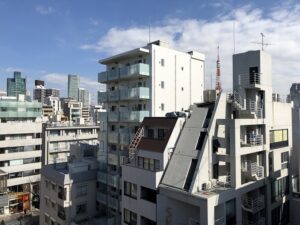 In contrast to the expensive image people tend to have, there are many old-established stores and popular affordable supermarkets in Azabujuban.
More importantly, we RISE Corporation have an office in the center of Azabujuban. Please feel free to visit us for consultation and more information.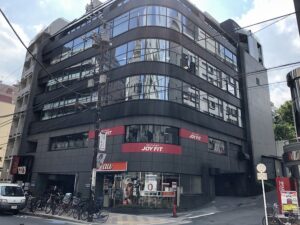 Getting to Know the Neighborhood More
Supermarkets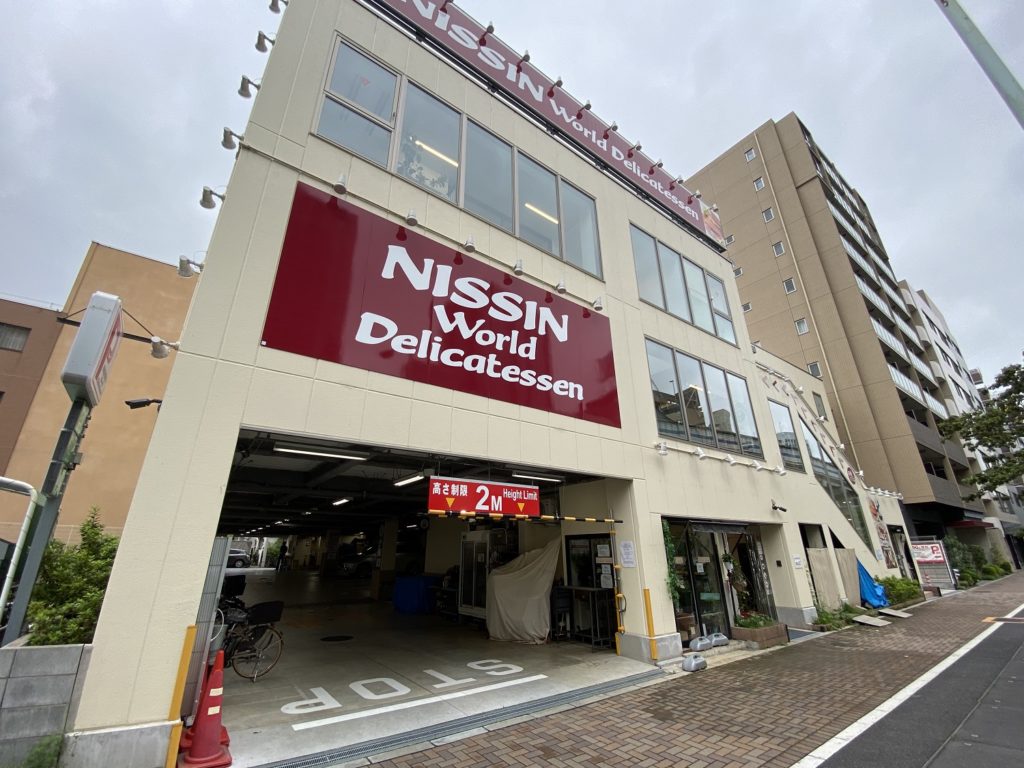 Nissin World Delicatessen   An international supermarket located in 5 min walk from No.6 Exit of Azabujuban station on Namboku Line. They carry variety of wines, cheeses, meats, and snacks which cannot be found in local Japanese supermarkets.  MAP 
Opening Hours: 9:00 am to 9:00 pm  365 days
Car parking: Available  
——————————————————————————————————————–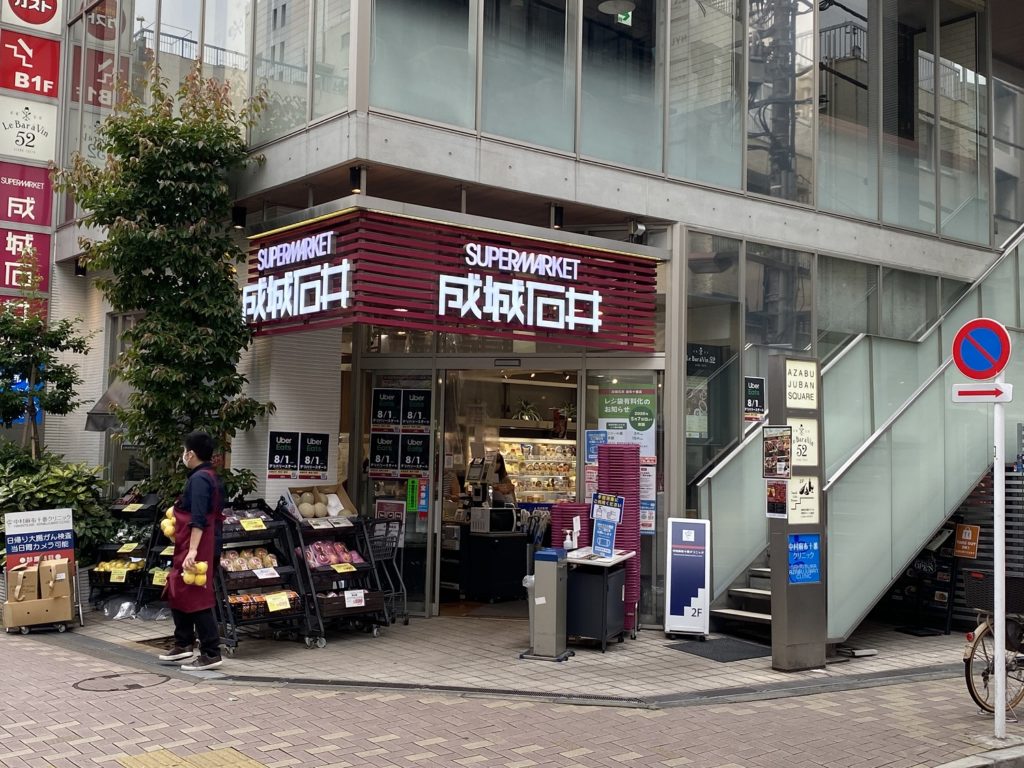 Seijo Ishii   Located in 3 minutes walk from No.4 Exit of Azabujuban station on Namboku Line.  They deal tasty original deli in addition to high-quality local products.  MAP
Opening Hours: 24 hours     Car Parking: N/A
——————————————————————————————————————–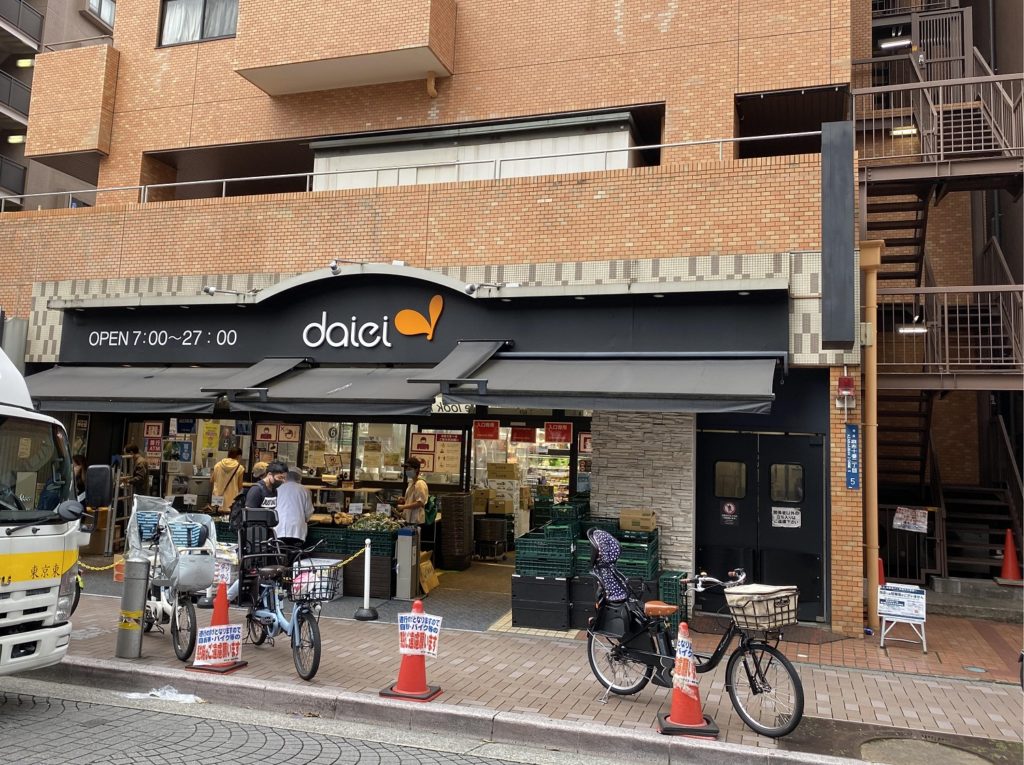 Daiei   A typical Japanese supermarket located in the center of Azabujuban.  MAP
Opening Hours: 7:00 am to 3:00 am   Car Parking: N/A
——————————————————————————————————————–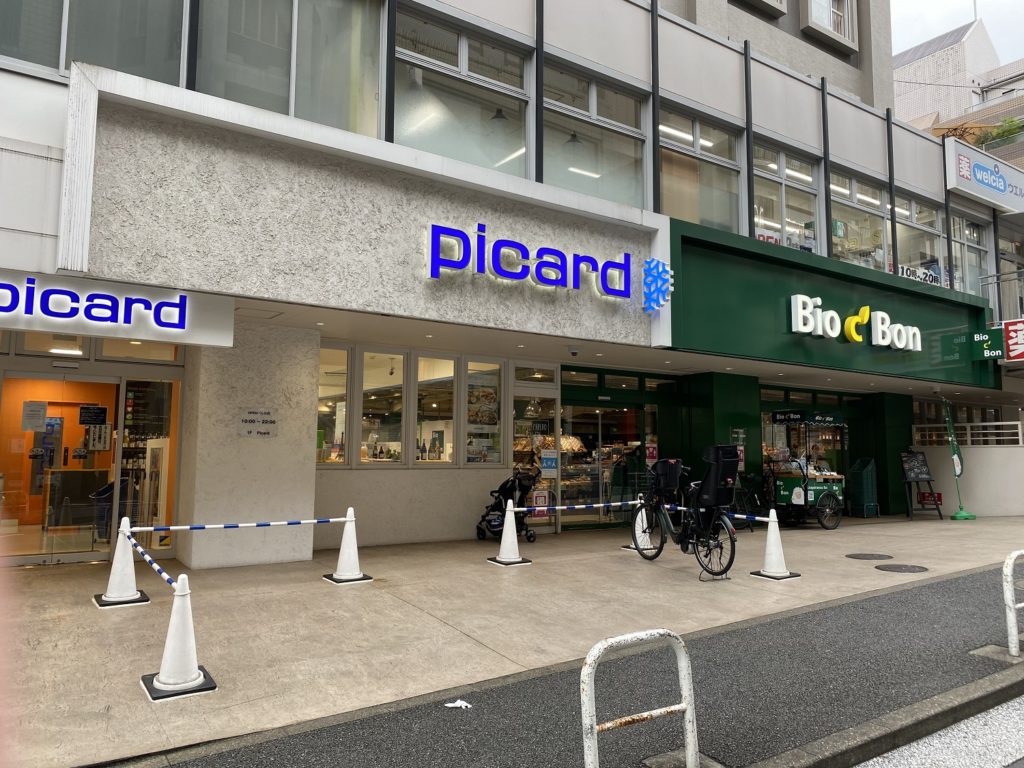 Picard & Bio c' Bon  French frozen food store and an organic supermarket located in 3 min from No.4 Exit of the station. There is also a drug store WELCIA is upstairs.  MAP
Opening Hours: 9:00 am to 10:00 pm 365 days   Car Parking: N/A
——————————————————————————————————————–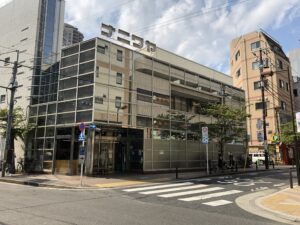 Naniwaya  100 year old local supermarket. Their original roast beef is highly recommended.  MAP
Opening Hours: 10:00 am to 10:00 pm 365 days   Car Parking: Available
Drug Stores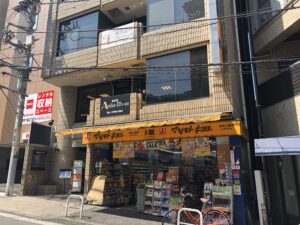 Matsumoto Kiyoshi   A popular Japanese drug store located near the patio.  MAP
Opening Hours: 7:00 am to 8:00 pm   Car Parking: N/A
——————————————————————————————————————–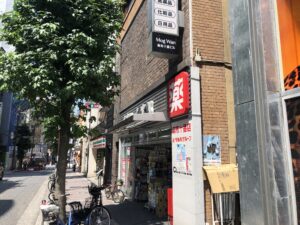 Kusuri no Fukutaro   Another popular Japanese drug store located near the patio.  MAP
Opening Hours: 10:00 am to 10:00 pm   Car Parking: N/A
Park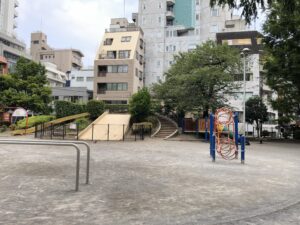 Amishiro Park   Located in the center of Azabujuban. It is always bustling with children and in spring  you can enjoy beautiful cherry blossoms. MAP
*Contents which are published in this Area Guide were based on the coverage compiled in September 2020.
For the latest information such as business hours please contact each facility.