The Best Place to Raise a Family
in Yokohama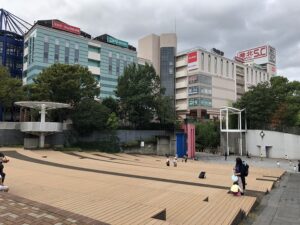 What's the Area Like?
Center Kita (north) and Center Minami (south) stations play the core roles in a newly developed residential area called Kohoku New Town in Tsuzuki-ward in Yokohama City by lining up next to each other. This brand-new area fascinates a lot of young couples and families from the outside, and the population in Tsuzuki-ward has recently been growing the most in Yokohama City. Both stations are interchanges for Green Line and Blue Line which get to Yokohama for 20 minutes, and even Shibuya station for only 40 minutes by changing trains to Denentoshi Line at Azamino Station.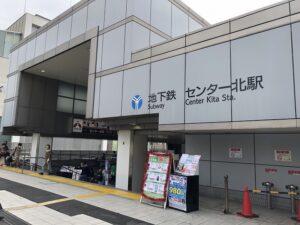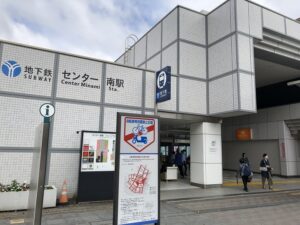 Kohoku New Town is in great harmony with nature and modern infrastructure. The roads are wide and most of these roads have pavement for parents and children to walk safely with the strollers on. There is also a 1.5m greenway surrounded by the stations connecting each park in the ward. The nature remained in the greenway heals local people enjoying walking with a dog, jogging and cycling.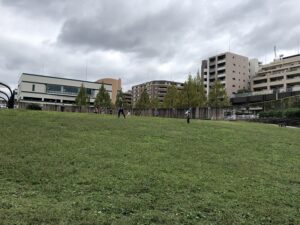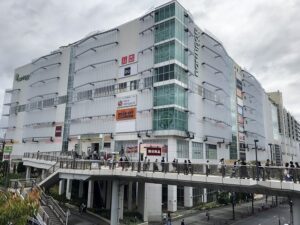 Both stations have a variety of commercial complexes and shopping malls and it is not too much to say you can find everything in the station without going out to Yokohama. Whether you have a car or not, you will appreciate the whole convenient environment. 
Center Kita and Minami are also popular among expats, especially German families. It is because the German School is located in 13 minutes walk from Center Minami, and a German company is located in Kohoku New Town.
The direct access to the airports is also a great advantage for living in the area. Airport bus to Haneda Airport departing every 30 minutes from Center Kita, and Center Minami every 50 minutes. To Narita Airport, you can take a limousine bus for 110 mins from Center Minami.
List of Popular Facilities in Neighborhood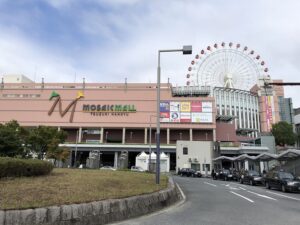 Mosaic Mall and Northport Mall, Center Kita   Shopping complexes with a great variety of apparel, sporting and outdoor goods stores as well as food courts and grocery stores such as Sotetsu Rosen and Lopia.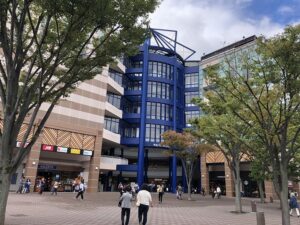 Kohoku Tokyu Shopping Center, Center Minami   Dealing with everyday stuff such as Lopia, Startbucks Coffee, electric store Kojima, furniture store NITORI, Uniqlo and reasonable clothing store for families Shimamura.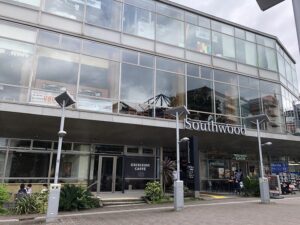 Southwood, Center Minami   A modern shopping mall. Like the building being built of environment-friendly materials, you can find more organic grocery stores, cafes, tempura and sushi restaurants, and a fried-fish store here.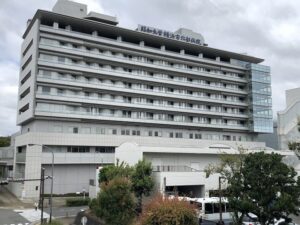 Showa University Northern Yokohama Hospital, Center Minami   Private general hospital with an emergency medical center located 7 mins walk away from Center Minami. Referral letters and appointments required. English website is available.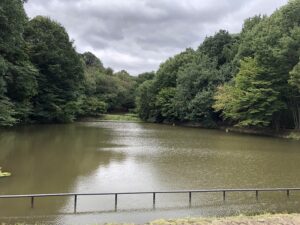 Tsuzuki Chuo Koen, Center Minami   The park is as large as 19.6 hectares located only 6 minutes walk from Center Minami. You can get relaxed in great nature and walking path. Car parks, resting areas and event space is available which make the park lively with families on weekends.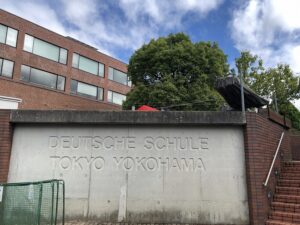 ◆Deutsche Schule Tokyo Yokohama (DSTY), Center Minami   Located in between Center Minami and Nakamachidai stations. School buses are available only in the Tokyo area.
*Contents which are published in this Area Guide were based on the coverage compiled in September 2020.
For the latest information such as business hours please contact each facility.