Live in the Neighborhood of Subcultures and Artists
What's the Area Like in Shimokitazawa?
Shimokitazawa is often featured as a place for young people, vintage clothes, subcultures, small independent theaters, and authentic curry restaurants. It is overflown with its unique local people and culture. Although there is no official place name of Shimokitazawa, it is widely recognized as Shimokita because Shimokitazawa Station is famous. Once you arrive at the station, you will easily sense what about Shimokitazawa is widely liked. You will see a mix of Japanese and foreigners of all ages in various styles. They may be heading to a pawn shop for shopping, a gig of local independent bands, or a cheap chain restaurant to spend all night in Shimokitazawa.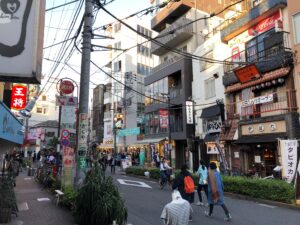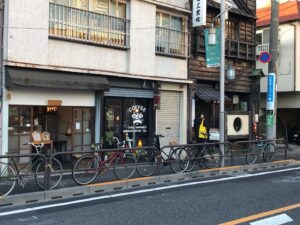 Shimokitazawa Station has 2 train lines, the Odakyu Odawara and Keio Inokashira, and the access to both Shinjuku and Shibuya is only 5-10 minutes with no changes. Commuting to business areas in the center of Tokyo like Akasaka or Otemachi is also convenient because some of the Odakyu Lines merge to the metro Chiyoda Line at Yoyogi-Uehara Station.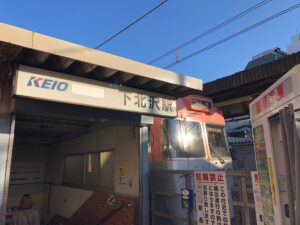 In 2019, Shimokitazawa Station was fully renovated and the renovation changed the infrastructure around the station a lot. New commercial facilities have been continuously built, and the space made out of the renovation is used as an event site where Shimokita-oriented flea markets or food trucks take place on weekends.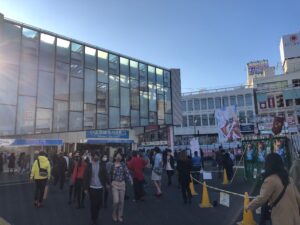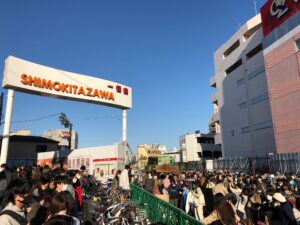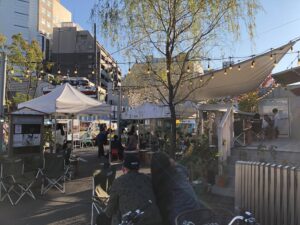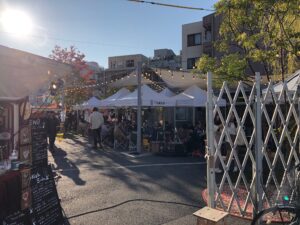 Comments from RISE Corp
Most rental properties near the station are for singles and couples. The neighborhood is highly recommended if you like local arts or unique and grungy Tokyo culture. However, some people might find Shimokitazawa is too much to live in because it is Shimokitazawa. The whole neighborhood is always filled with people as if it was a pedestrian area all year around that there is almost no space for a car passing. It absolutely is a fun area to live, but not always relaxing and quiet.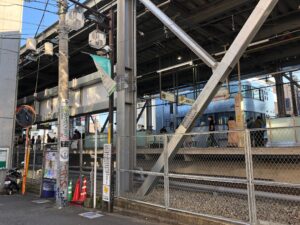 On the other hand, 10 minutes walk from the station it is totally a different world. The areas called Kitazawa, Daizawa, and Daita is known as a residential area for families from middle to high class, and from famous people to politicians live in a mansion there. It is also popular among expats who want to live calmely in a spacious low-rise apartment or a detached house with a car park in the suburbs of Shinjuku and Shibuya.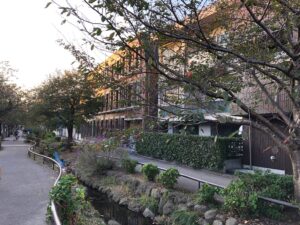 Daily necessities are accessible all over the area. Even if you live away from the station, you can always find a supermarkets or a drugstore in the neighborhood. Catching a bus from Awashima-dori is also a convenient way to go to Shibuya Station.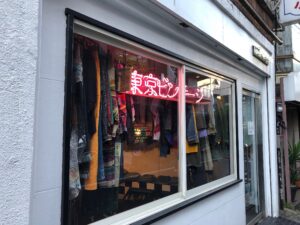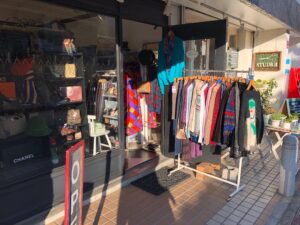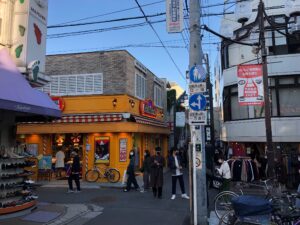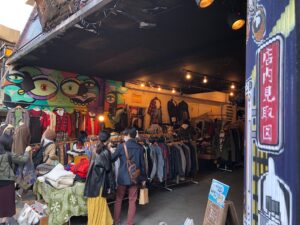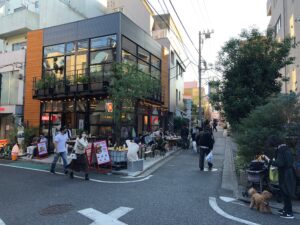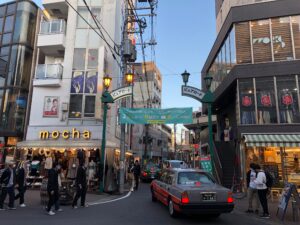 Getting to Know Shimokita More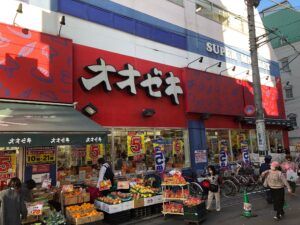 OZEKI   A lively supermarket just a short walk from Shimokitazawa Station, which sells a lot of cheap and fresh products. The time sale is also attractive.  MAP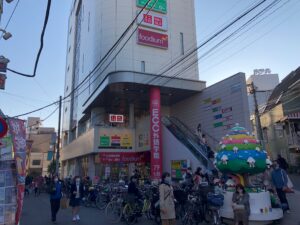 Daiei FOODIUM   A 24H supermarket with UNIQLO and all-100yen-store DAISO upstairs.  MAP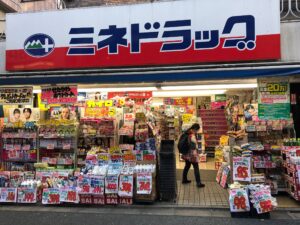 MINE Drug   A drugstore with a wide selection of products.  MAP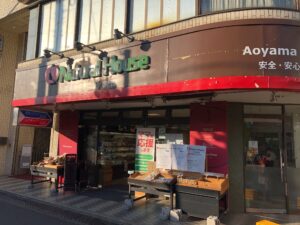 NATURAL HOUSE   An organic food specialized store near the station.  MAP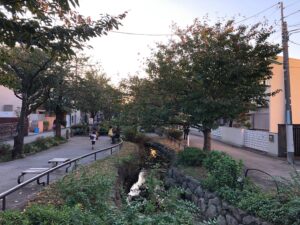 Kitazawagawa Ryokudo (Kitazawa River Side Green Way)   A 4.3km sidewalk connecting Setagaya and Meguro. The river that runs beside it connects to the Meguro River, and is a place full of nature that is crowded with people who enjoy walking and jogging and children who play in the water.   MAP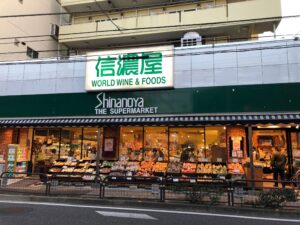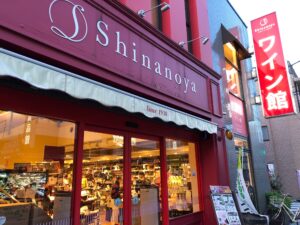 SHINANOYA Food & Wine Pavillion   A supermarket in Daita, about 12 minutes walk from Shimokitazawa. They have high-quality products and deli foods but the price is higher. The wine hall across the street is a place worth visiting, with a wide selection of wines and sake from around the world, as well as cheeses. MAP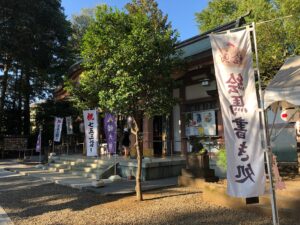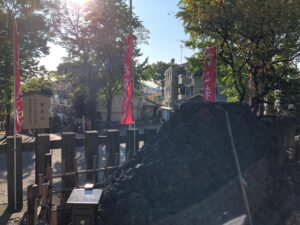 Kitazawa Hachiman Jinja   On a clear day, you can see Mt. Fuji and you can enjoy cherry blossoms from mid-February. It is located in a residential area, a 10-minute walk from Shimokitazawa Station.   MAP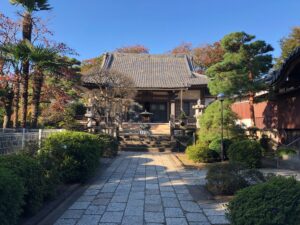 Shinganji Temple   A temple for Setagaya residents with abundant ginkgo trees that has taken root in the area for over 400 years. The name of the nearby Awashima-dori comes from Awashima-sama here.  MAP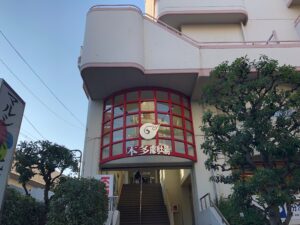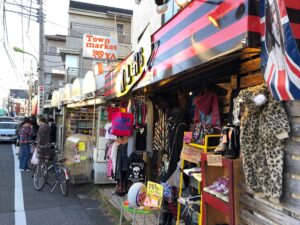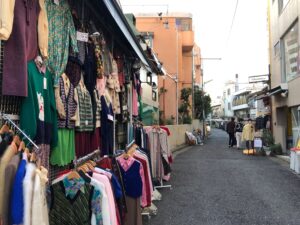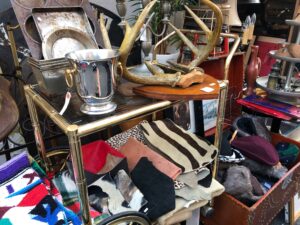 *Contents which are published in this Area Guide were based on the coverage compiled in November 2020.
For the latest information such as business hours please contact each facility.