The Neighborhood for Trendsetters in Tokyo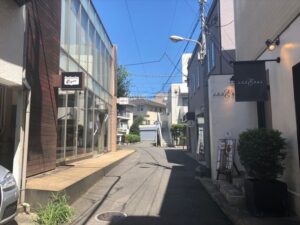 Daikanyama is one of the coolest playgrounds attracting local fashion and cafe lovers very much like Omotesando and Nakameguro. There are designer stores, boutiques, pastry shops, independent cafes and bars, and even Michelin starred restaurants lining along alleys like a big village for socializing.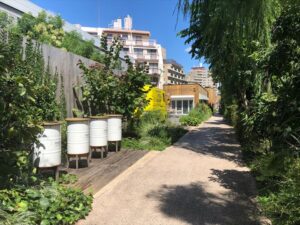 What's the Area Like in Daikanyama?
Access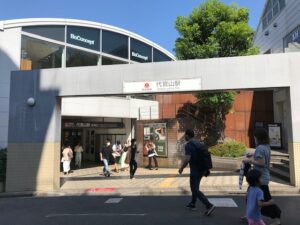 Daikanyama Station is on the Tokyu Toyoko line, so it is convenient to go directly to Shibuya for 2 minutes, Shinjuku/Shinjuku-Sanchome for 10 minutes, and Yokohama for 30 minutes by catching the express train at Nakameguro the next stop. Its proximity to Shibuya, Ebisu and Nakameguro will always be a positive for the district. They are easy enough to get to on foot from the Daikanyama area. Depending on the area you choose, you can also use JR Yamanote line or the metro Hibiya line which make commuting towards Roppongi, Otemachi and Tokyo more simple.

Housing
Not only the trendsetting atmosphere, the livelihood is also remarkable in Daikanyama as it is often ranked as the most wanted area to live by Japanese locals anticipating a stylish urban lifestyle. The neighborhood is surrounded by high-class residentials. There are several low-rise apartments targeting mainly affluent couples and families. There are decent supermarkets and parks in the area, and that makes the livelihood of central more ideal.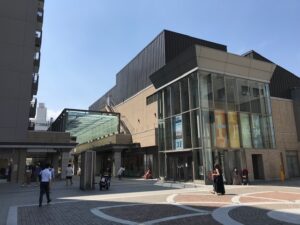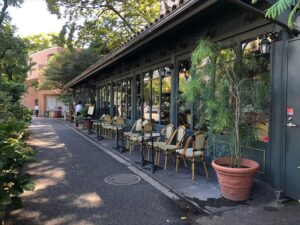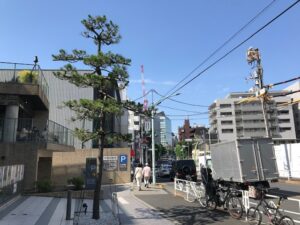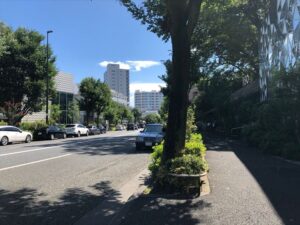 Because of the convenient access to Aoba International School(A-JIS) Meguro Campus and international districts Shibuya and Roppongi, even Yokohama, Daikanyama is also popular among expats. Even though the rent in Daikanyama is in a higher range, it has a good mixture of the convenience access to daily necessities and public transport, and sophisticated lively atmosphere that you will find the value for.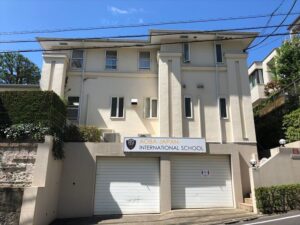 Aoba International School(A-JIS) Meguro Campus   International preschool for 18 month to 6 years old located just between Saigoyama Park and Sugekari Park. Aoba International School has a larger campus in Hikarigaoka, Nerima(Tokyo) for 3 to 18 years old. They have a school bus to Hikarigaoka campus from the Daikanyama area.  MAP

Lifestyle
It has a well-known cafe culture in Daikanyama so it is a good idea to immerse yourself in a cup of flat white and fancy pastries, and explore such as the iconic bookstore Daikanyama Tsutaya, a green pathway Log Road Daikanyama, or even the historical site Kyu Asakura House.
Daikanyama Tsutaya Books   A beautiful book store famous for its unique selection of new and vintage books. They sectioned into 6 different categories; Cuisine, Travel, Cars and Motorcycles, Architecture and Design, Art, and Humanities and Literature. Beside books, they also have a special video department section in which they burn classic titles not available as DVDs to the disk to take home, as well as the music department in which you can sample music from their selections while you are enjoying a cup of coffee.  MAP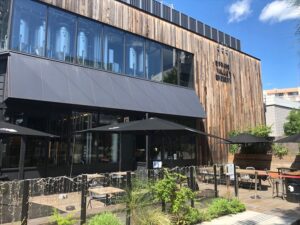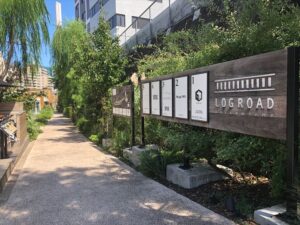 Log Road Daikanyama  
It is located 4 minutes walk from Daikanyama Station. It is like a walking path with several cottage-style stores and restaurants including 'Spring Valley Brewery' where you can enjoy home brewed beer at the outside terrace developed on the formal rail tracks used by the Tokyu Toyoko line. Many seasonal flowers and greens around, you can enjoy the relaxing atmosphere between the shops hopping in Daikanyama. 
MAP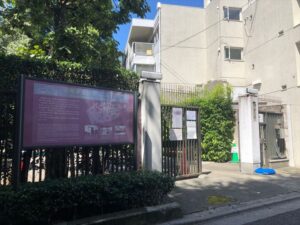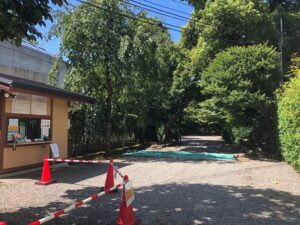 Kyu Asakura House   This traditional Japanese house and Japanese garden which is selected to be an Important Cultural Property is located just off the Kyu-Yamate-Dori Avenue where several different embassies are located including Embassy of Denmark and Embassy of Egypt. You can enjoy the architecture from the Taisho era (1912-1926) with small admission fee. 
MAP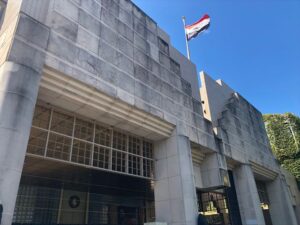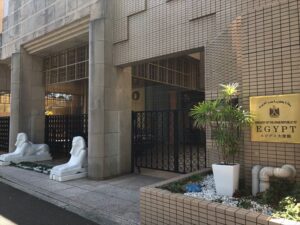 Getting to Know Daikanyama More
Supermarkets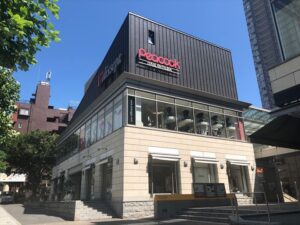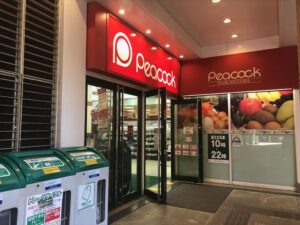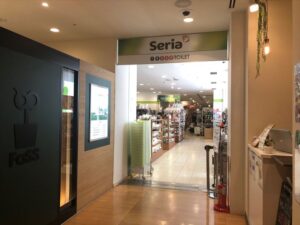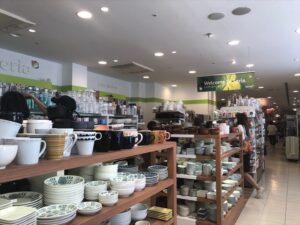 Peacock   Located in the building 'Daikanyama Address' which is iconic high-rise apartment just a step outside of Daikanayama Station. 100yen shop Seria is also located in the same building complex.  MAP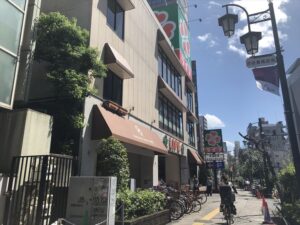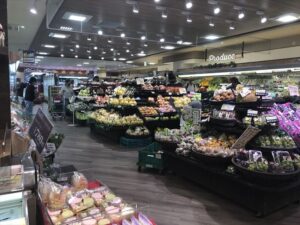 LIFE   Located 800m from Daikanyama Station. Parking is also available for their customers.  MAP

Parks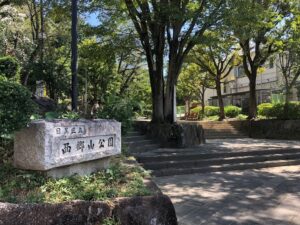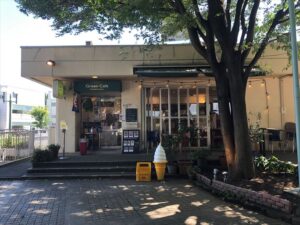 Saigoyama Park   15minute walk from Daikanyama Station, this park is locally famous for cherry blossoms in spring. There is a dog friendly 'Green Café' at the entrance of the park. Located on the hill top, it gives you a good view of Nakameguro area.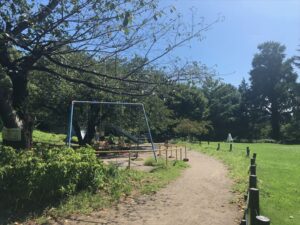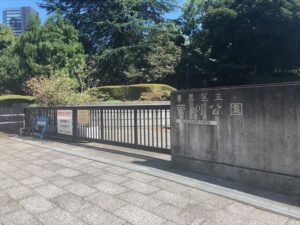 Sugekari Park   Located just west side of Saigoyama Park, they have a beautiful Japanese garden with pond, little water falls and nicely pruned trees. Beside the Japanese garden, there is grass area with playground equipment for kids.
Others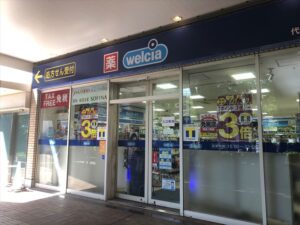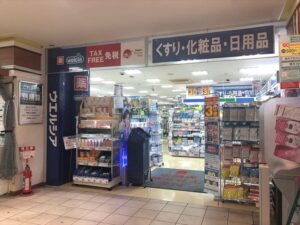 Welcia   A pharmacy located in Daikanyama Address with Peacock and Seria. MAP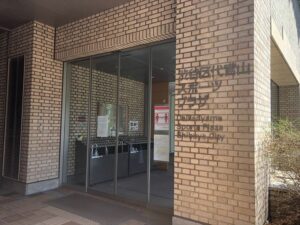 Daikanyama Sports Plaza   Shibuya Ward offers its residents and people working in Shibuya Ward the indoor swimming pool facility. They have 2 indoor swimming pools, the main pool is 25m long, width is 13m long, and also the outside infant pool (only for kids over 3 years old) is available in summer time. 
Admissions: 400yen per 2 hours (200yen/1 hour extension)/ 100yen for elementary students and junior high school students (50yen/1 hour extension) MAP
*Contents which are published in this Area Guide were based on the coverage compiled in September 2020. 
For the latest information such as business hours please contact each facility.