The History and Characteristics of

Edogawa-ku

Kasai

and Koto-ku

Oshima

where Indians can live peacefully.
The city where many Indians lives in Japan is Kasai in Edogawa-ku and Oshima in Koto-ku.
Kasai and Oshima are called as "Little India" because many Indians live there.
We will introduce the characteristics,history, and convenient spots of Kasai and Oshima where it's
easy for Indians to reside.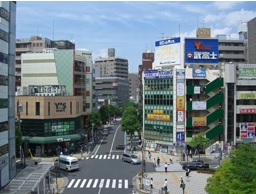 Nishi-Kasai Station located in south of Edogawa-ku is about 15 minutes from the city center on the Tokyo Metro Tozai Line.
According to a survey by the Ministry of Justice in June 2019, the number of Indians living in Japan was 37,933, and is still increasing.
The largest number of Indians in Tokyo's 23 wards is Kasai located in Edogawa-ku followed by Oshima in Koto-ku accounting for 50% of the total indian population in Japan.
In addition, The area around Oshima Station on the Toei Shinjuku Line is comfortable for indian families to live.
Both have recreational parks, schools and medical facilities for Indians and the living environment is outstanding.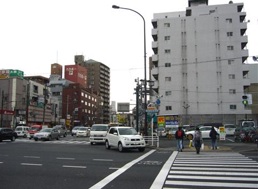 The reason that the number of Indians increased in Nishikasai and Oshima was a problem when computers malfunctioned in 2000.
Visa issuance has been greatly eased and the number of talented system engineers from India has dramatically increased for IT companies.
In 1990 Kasai had only 58 Indian Nationals living there .in later years ,the Edogawa Indian Association was formed and the Indian community expanded.
Around Nishikasai Station there are UR- Government Assisted Rental Houses, banks, supermarkets and parks.
The advantage is that schools are substantial and prices are low.
Easy access to areas like Otemachi, Nihonbashi, Kayabacho of business district is another popular reason.
According to 2018 survey there are 27.898 foreigners living in Oshima, Koto-ku and Chinese and Indians are followed by Koreans.
Useful area information for Indians
Kasai and Oshima have a good living environment including Indian restaurants, food stores, schools and shopping centers.
There are many green parks so families with children can also enjoy a walk on the riverbed.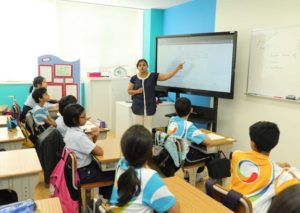 It is an educational institution for Indians teaching IT and yoga classes.
Every year at the end of October the harvest festival "Diwali" is held to celebrate the Hindu New Year and performing Indian dances.
▼Global Indian International School Tokyo
There is also a temple dedicated to Hindu gods near Funabori Station on Toei Shinjuku Line.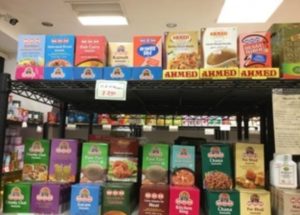 This is a food shop for Indian purveyors who sells indian spices that are indispensable for Indian cuisine,also snacks, sweets and accessories.
In recent years,it seems that there are many regular Japanese customers who are looking for authentic curry ingredients as well as Indians.
This restaurant offers Indian, Pakistani and Halal dishes at Nishi- Oshima Station.
There is an open terrace in a calm space shop and it is full of many customers.
Summary
Little India is characterized by living and blended in the local Japanese society.
So why don't you take a walk around the city and get in touch with Indian culture and atmosphere and enjoy it ?