Find Affordable Bay Area in Minato-ku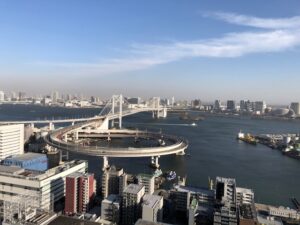 Tamachi is lined with offices of famous companies such as NEC and Namco Bandai, and has many office workers. As the kanji for Tamachi indicates, this place was named because it was a town that stood up in the fields. There are many Izakaya on the west side of the station, and many office workers come and go day and night.
What's the Area Like in Tamachi?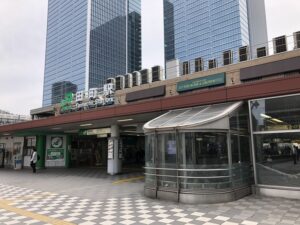 Access
Tamachi has good transportation. There are JR Yamanote Line, JR Keihin Tohoku Line, Toei Mita Line and Toei Asakusa Line. Each line takes only 2 minutes to Shinagawa and you can reach Haneda Airport on one train from Shinagawa without any transfer.
JR KeihinTohoku Line
Shimbashi: 4 minutes

Tokyo: 9 minutes

Kawasaki: 19 minutes

Yokohama: 34 minutes
JR Yamanote Line
Shibuya: 18 minutes

Shinjuku: 25 minutes
Toei Mita Line from Mita Station *1 minute walk from Tamachi Station
Otemachi: 9 minutes

Meguro: 10 minutes
Toei Asakusa Line from Mita Station *1 minute walk from Tamachi Station
Gotanda: 6 minutes

Higashi Ginza: 7 minutes

Nihombashi: 10 minutes
West Side of Tamachi Station: Business Area
In the area Shiba and Mita on the west side of the station, there are many high-rise office buildings lined up, and you can see many students as well as office workers because there are Keio University and Tokyo Institute of Technology in Tamachi Station.
The number of Izakaya is more compared to the east side, and most of them are concentrated in front of the station. The price range is relatively reasonable targeted students and business people stopping by daily after 6.
Rather than a large supermarket, it is convenient for small shopping such as convenience stores and small grocery store My Basket like other business areas.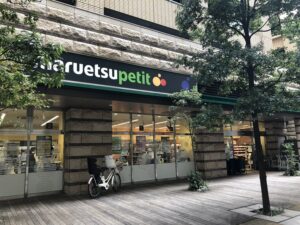 There are not many parks on the west side, but if you walk toward Shinagawa for about 13 minutes from the station, you will find a park called Kamezuka Park.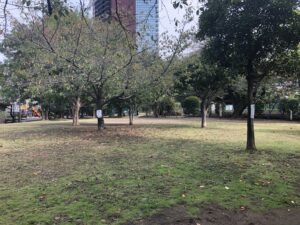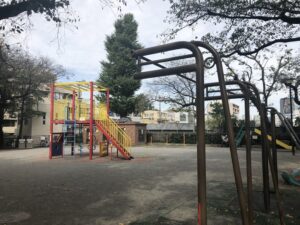 If you go in the opposite direction from the station for about 5 minutes, you will find Honshiba Park. In both cases, it is noticeable that office workers bought and ate lunch at noon, and there are not many moms with children.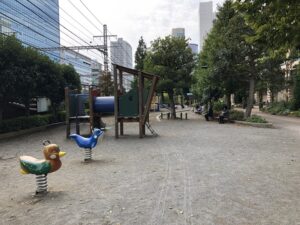 East Side of Tamachi Station: Family Friendly Area
The Shibaura area on the east side of the station is lined with offices as on the west side, and many office workers come and go.
In contrast to the west side, there are several supermarkets scattered around, such as Peacock, Hanamasa, and Life.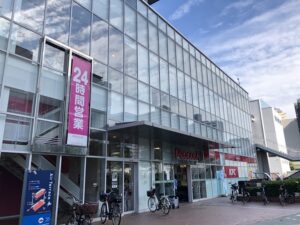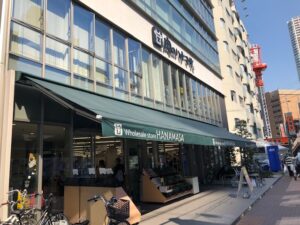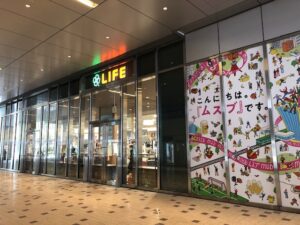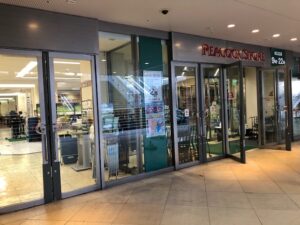 Also, there are more parks on the east side. There is Shibaura Park about 7 minutes from the station. On holidays there is a field where you can spread your seats and eat lunch, a small bench for businessmen's lunch, a basketball court, playground equipment for infants. It is a park that can be widely used by families and business people.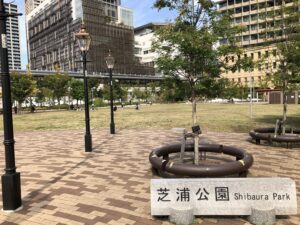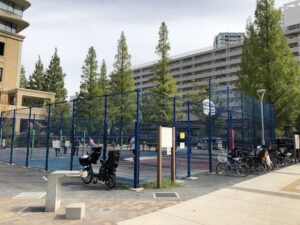 About 6 minutes from the east side of the station, there is Minato Ward Sports Center, which has a large facility such as swimming pool, arena / sub arena, martial arts hall (judo, kendo, archery, etc.) badminton, table tennis, etc. The pool size is 25m x 6 lanes, a jacuzzi, and a running course at the top of the arena where you can go around indoors and outdoors. Of course, there is also a gym with a full range of machines, making it a perfect facility for those who like sports and physical activity. The general public can use it for 800 yen at a time, and if you are a resident or a worker in Minato Ward, you can use it for 500 yen at a time if you register. English facility information is also available, and it seems that some information can be provided in English.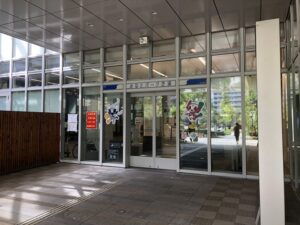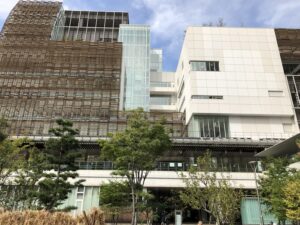 In addition, there is Aiiku Hospital for the child-rearing generation. It is a women-only hospital with a focus on obstetrics and pediatrics. Depending on the symptom, English speaking staff or doctors are not available, so it is necessary to confirm in advance. Advance reservation is required but the receptionist might not speak English, so at first it is necessary to have a person who can speak Japanese to make the reservation on your behalf.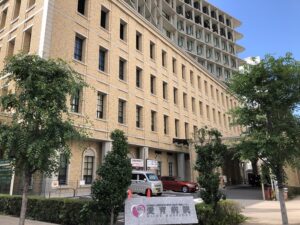 Comments from RISE Corp
Tamachi is an area with many tower condominiums, and there are many moms with children and babies, and it seems that there are more families on the Shibaura side on the east side than on the west side. The rent market is relatively low even in Minato Ward, making it easy to find spacious properties for families. Depending on the location, you can enjoy the view of Tokyo Bay and Rainbow Bridge, which may be a great value area.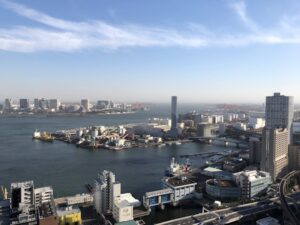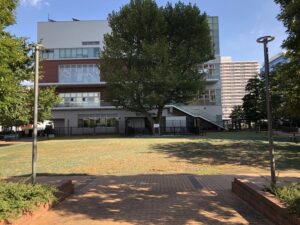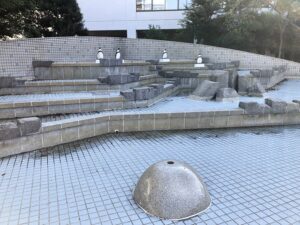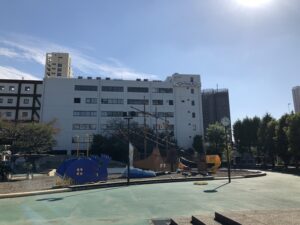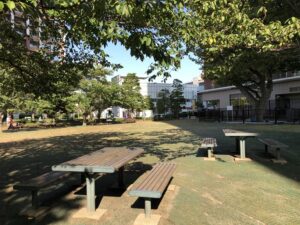 *Contents which are published in this Area Guide were based on the coverage compiled in September 2020.
For the latest information such as business hours please contact each facility.