Overview: The Leasing Process
RISE Corp is a leading real estate agent in Tokyo with years of experience assisting expats in their quest for the perfect property. We are a full service provider and can help you through every step of the leasing process. Some parts of the leasing process are unique to Japan, so it is important to have at least a general overview before getting started.
Inquiry
RISE Corp offers and variety of properties in Tokyo and Yokohama which cater to the needs of foreign residents. We are here to help you find the right property and guide you through the leasing process step-by-step. We recommend making a list of requirements for your new apartment or house and start house hunting about two months before your desired move-in date. Whether you have a good idea of the kind of property you are looking for, or you require assistance to help you decide, the first step starts with sending us an inquiry with your criteria, and any questions you may have. When you call or send an inquiry via email, one of our bilingual agents will take care of any questions or concerns you may have. Then the agent will search for the best properties that match your requirements from and a start a list. At any time during the initial stages, please send us any properties of interest you may have found on our website and we can add these to the list. The house hunting process has begun and we prepare to start viewing some of your top choices.
Viewing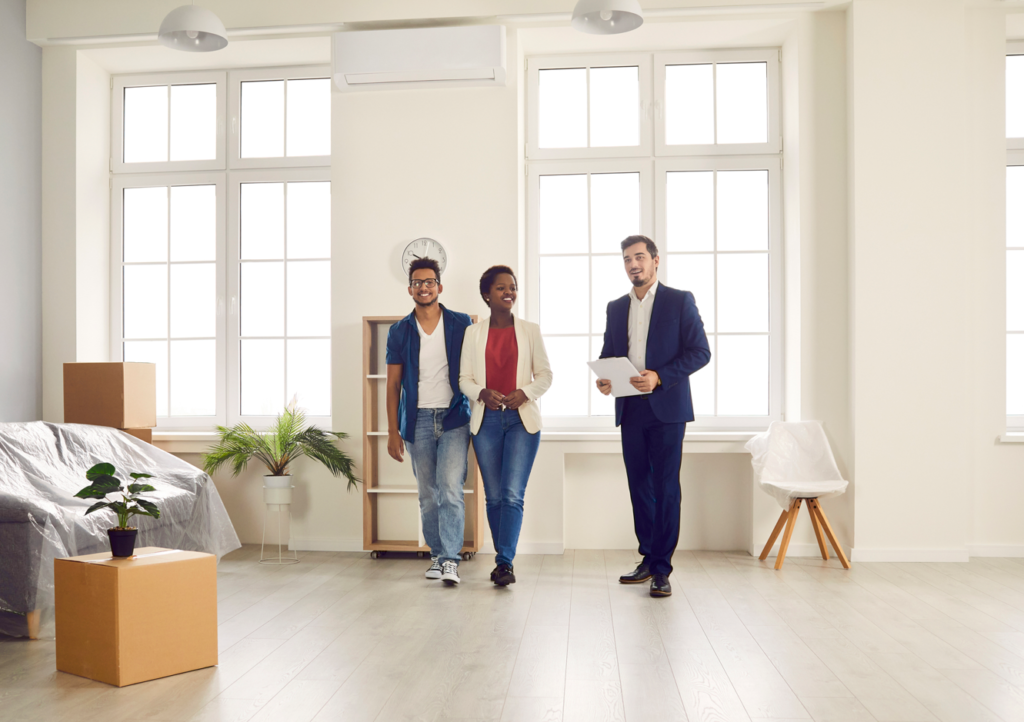 As the leasing market in Tokyo moves quickly, it is better to view your chosen properties as soon as possible before they are taken. From the list of your top choice properties, one of our agents will make arrangements for property viewing. On the scheduled day for viewings, the agent will pick you up at your residence or hotel and then take you to each property.  Part of the tour will include an orientation of the areas including points of interest and local amenities. We recommend that you make a concise list of requirements and check each property as thoroughly as possible during the initial viewing. Make a note of all of your points of interest and any questions that arise so you can ask your agent. Please also note that most of properties will require that you take off your shoes and wear slippers, so it is a good idea to wear easy to remove or "slip-off" type footwear.
Inspection check list to use when apartment viewing
Before signing a lease for an apartment or house, it is a good idea to do a thorough inspection of the property to ensure there are no surprises after moving in.
Be sure to check the following:
Is there cable TV and internet in the building?

Are the TV and phine jacks located in place where you would want to use a TV or Phone?

Is there enough closet space?

Are any appliances provided in good working condition?

If you are concerned about noise, Is the building located on or near a big street? This is an important consideration for traffic noise.

Does the building offer delivery storage lockers? It is convenient to have a package delivery locker unit in the building.

Car owners should check the type of and size of parking provided to ensure their cars fit in the parking space.

Is there any bicycle parking?

Where is the closest supermarket and convenience store?
Application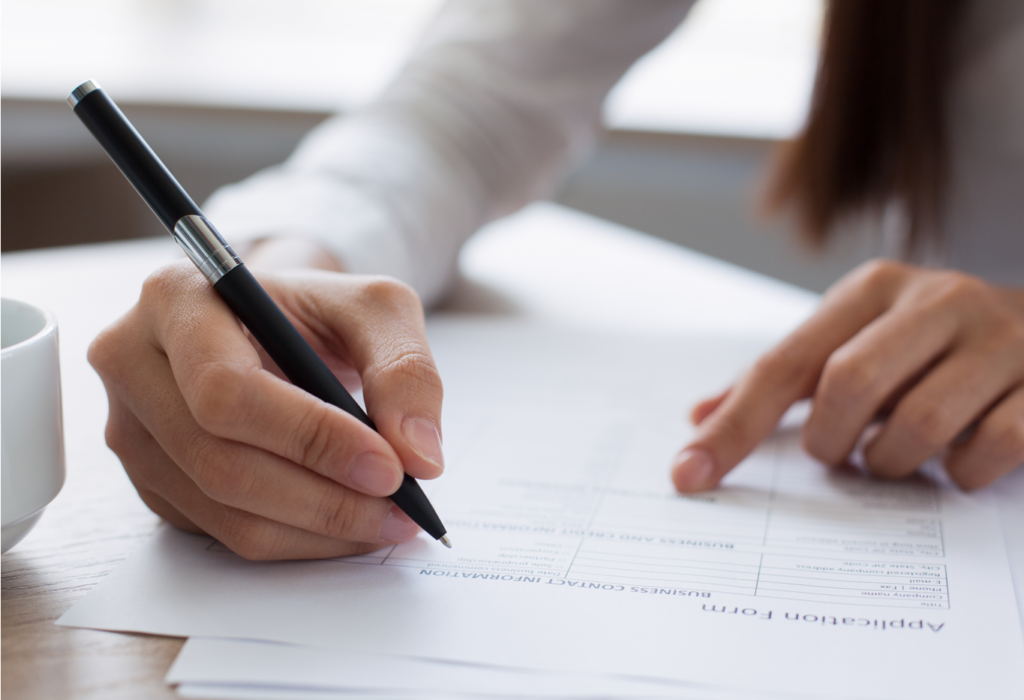 Once you have chosen a property, one of our real estate agents will send an application to inform the owner that you would like to rent the property. The application is not an official contract but more like a letter of intent. The application, signed by you or the human resources department of your company, will include a bid for the rent, desired move-in date, and any other requests you may have. This marks the beginning of any negotiations that may occur so please discuss your bid and any irregular requests with your agent in advance.
Negotiations and Signing the Contract
During negotiations your agent will put every effort into fulfilling your requests but may offer other options or compromises. Once both parties have reached an agreement on the rent and terms, the owner will send a draft of the contract. You will need to review the draft of the lease agreement which will also include a detailed statement of the expenses. After both parties have agreed to the draft, the owner will make an original contract for both parties to sign. The lease agreement will most often be in Japanese and as it is signed under Japanese law, but in some cases an English translation may be available. Please have all necessary documents ready to submit at the time the lease agreement is signed.
Property Inspection and Moving In
Once the lease agreement has been signed, please process the necessary payments and apply for house insurance. On the move-in date which is specified in your leasing agreement, you will receive the keys from the agent or owner and an orientation of your new apartment or house. It is important to note that some apartment buildings have strict regulations for moving companies and schedules. Please confirm any and all details for moving-in with your agent in advance.  You should also make other arrangements for utilities services in advance – electricity, gas, water, internet, telephone, and television. On the move-in date and day of the hand-over of the keys, your agent will be present to carry out a pre-move in damage inspection. You or your company will be responsible to pay for any damage that may have taken place during your stay, so take care to check the condition of the property thoroughly before moving in. A record of all damages and the current condition of the apartment will be taken down. Please keep this record as you will need it when you vacate the property.
Support During your Stay and Moving Out
You can call your real estate agent at any time if you have any questions or problems during your stay – air conditioning or plumbing issues, TV or internet assistance, or if you need a parking permit for your car. When you have given your notice and it is time for you to move out, there will be another final house inspection with the owner or management company and you will return the keys. At this time, you and your agent will negotiate with the owner over any damage fees that may occur. You should also note that if you have lost a key you will probably be charged for changing the locks, not just for making a new key.
Terminology: Introduction to Renting Apartments
Typical Japanese Apartments
Typical Japanese style apartments are generally under  (usually under JPY450,000/ month), and have special conditions and requirements:
require 2-4 months security deposit, and 1-2 months key money

require contract renewal fee payments at the end of each lease term (usually every 2 years with a 2 year auto-renewing contract)

do not typically come with any appliances such as refrigerators and stoves
Expat Apartments
Expat apartments are generally over JPY450,000/month and have special conditions and requirements:
require 4 months security deposit but no key money

usually come equipped with all major appliances – washer, dryer, dishwasher, phone and phone-line, and refrigerator
          *some expat apartments will require you to negotiate get appliances included
Types of Leasing Contracts
Leasing contracts can be divided into three basic categories:
Domestic corporate lease signed by a company in Japan

Overseas corporate lease signed by a company registered overseas

Personal lease
Agent's Fee or Commission
The standard agent's fee or commission in Japan is one month's rent plus consumption tax. This applies to either typical Japanese or expat style properties.
Management (Maintenance) Fee
In some typical Japanese style apartments a monthly fee for general building maintenance is often added to the rent each month. This fee goes towards general building maintenance such as cleaning, facility management, security and systems checkups, and garbage disposal. In the case of expat apartments maintenance fees are almost always included in the monthly rent.
Key Money (Reikin)
Key money is a quite unique fee that is often required in the case of typical Japanese style apartments. It is important to note that key money is kind of like a "gift" to the landlord for letting you rent the property and is a non-refundable upfront payment. It is usually the equivalent of 1-2 months rent but can sometimes be negotiated down, (and in the case of the more expensive properties key money is not usually requested). In some cases, you may be able to pay the key money in monthly payments added to the rent each month and spread out over 2 years.
Security Deposit (Shikikin)
In most cases of an expat apartment a security deposit of 4 months rent in advance will be required. This is refundable and will be returned at the end of the lease when you move out. It is important to note that the cost of cleaning or repairs will be deducted from this security deposit.
Renewal Fees (Koushinryou)
In the case of typical Japanese apartments a renewal fee is often charged. A Renewal fee is money to be paid to the owner when you renew the lease contract on expiration of a lease term. The amount is in most cases equivalent to one month's rent. In some cases, it may be possible to negotiate this down…?
Parking
If you have or intend to buy a car then you should note this is a special consideration and you should inform your agent before house hunting begins. Not all apartments include or offer parking and it is also important to know that you cannot even own a car in Tokyo without having a registered parking space first. Luckily, almost all apartment buildings or homes offer parking spaces for tenants.  In the case of apartment buildings you will need to apply for parking, parking spaces will be limited, and an extra cost will be charged. So if you need parking it is still important to check if the property you are interested in has parking available before you apply. Parking spaces usually cost from JPY40,000-JPY80,000+tax/ month depending on the building and area.
Pets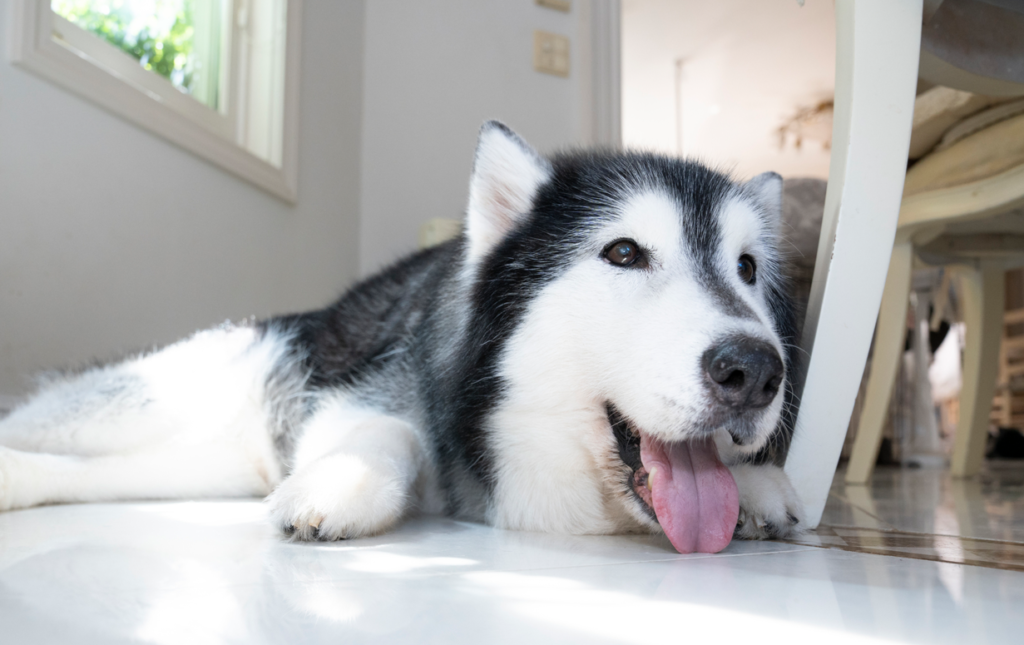 If you bringing your pet from overseas or plan to get a pet while you are in Japan you should inform your agent about this in advance. Some properties will not allow pets while others will allow but with special conditions and may charge extra fees. Your agent may need to negotiate on your behalf, as some properties may allow cats but not dogs, (or vice versa), or small dogs but not big dogs.
Utilities
The general cost of utilities (water, gas and electricity) in Japan is usually described as being about seven to ten percent of the total cost of monthly rent. The most expensive utility bill will be most likely be electricity for air conditioning in the hot Tokyo summers and electric heating in the dry and cold winters. It is also worth noting that even in months when there is no utility usage some small flat starting fees will apply.
Cancellation Fees
Cancellation fees are charged in 3 basic cases.
If a tenant cancels the lease after signing but before moving in, there will be a one-month penalty charged. 
Second case is when a tenant who doesn't pay key money cancels the contract within the first year after moving in, there also will be a one- month penalty charged.
Third Case is before the two-year lease has expired and if the tenant does not give sufficient notice according to the terms of the contract. In this case, if the tenants moves out before the one or two months of required notice, the remaining rent for that period will still be charged.
Cleaning and Damage Fees
When tenants move out a cleaning fee will almost always be charged no matter now clean the apartment is. This fee is normally about JPY1,000 to JPY1,500 per square meter, (between JPY100,000 and JPY150,000 for a 100m2 apartment). Similarly, when a tenant moves out of a property there will be a damage inspection. If there is damage, the cost of repairs will be invoiced to the tenant or his company and deducted from the original security deposit.
Monthly Rent Payments
Monthly rent payments are normally made on the final business day of the previous month. As you might expect, late payments are not looked upon favorably, so it is recommended to setup automatic bank transfers whenever possible. It is also important to note that tenants responsible to pay any and all bank transfer fees in Japan.
Initial Payments
You must pay all initial payments to the landlord in full prior to the start date on the lease in order to receive. The initial leasing fees in Japan are generally as follows:
Security deposit (usually 1-4 months rent in the case of Expat or Luxury apartments)

Key money (usually 1-2 months' rent in the case of typical Japanese apartments)

Agency fee (commission of 1 month's rent plus tax)

Renter's liability insurance (usually JPY20,000-50,000 depending on the size of the unit and the type of structure of the building)

Guarantor company fees (if applicable)
Guarantor System
Personal guarantors usually need to be blood relatives with Japanese nationality, so this may not be an option for most expats in Japan. Alternatively, using a third-party guarantor company has become common practice. This guarantees the respectability of the tenant and protects landlords and property owners against loss or damage. Guarantor companies usually charge an additional fee equivalent to half or a full month's rent plus sales tax and renewal fee which may be JPY10,000+tax every year.
Advantages of Renting
The majority people who relocate to Tokyo choose to rent for a variety of benefits:
Larger and newer buildings in central Tokyo offer amenities and services such as concierge and rooftop gardens.

Rental units offer speed and availability. Even in a buyers market there are lot more rental properties available on the market in desirable areas close to schools and amenities. As well, the turnaround to get through the application application process will most always be quicker.

Renting offers not only a chance to move in more quickly on short notice but offers a chance to check out an area and keeping your options open

The property management company is responsibility for maintenance and resolving any issues that may arise
Personal vs. Corporate Contracts
Naturally landlords do prefer the added security of a corporate contract but, leasing directly to individuals under a personal contract is becoming more common. As long as the contracted individual proves to be financially responsible, the application process should be quick and easy.
For personal applications for the following may be required:
valid working visa

Certificate registered stamp or seal

valid Residence Card

proof of employment which demonstrates financial ability to cover any and all lease liabilities plus the monthly rent. Generally speaking, monthly income should be at least three times the monthly rent

a guarantor or third party guarantor service provider may be required
For overseas corporate entity there is no set criteria and each application is dealt with on a case-by-case basis. Basically, landlord will expect the following:
Searching your rental property