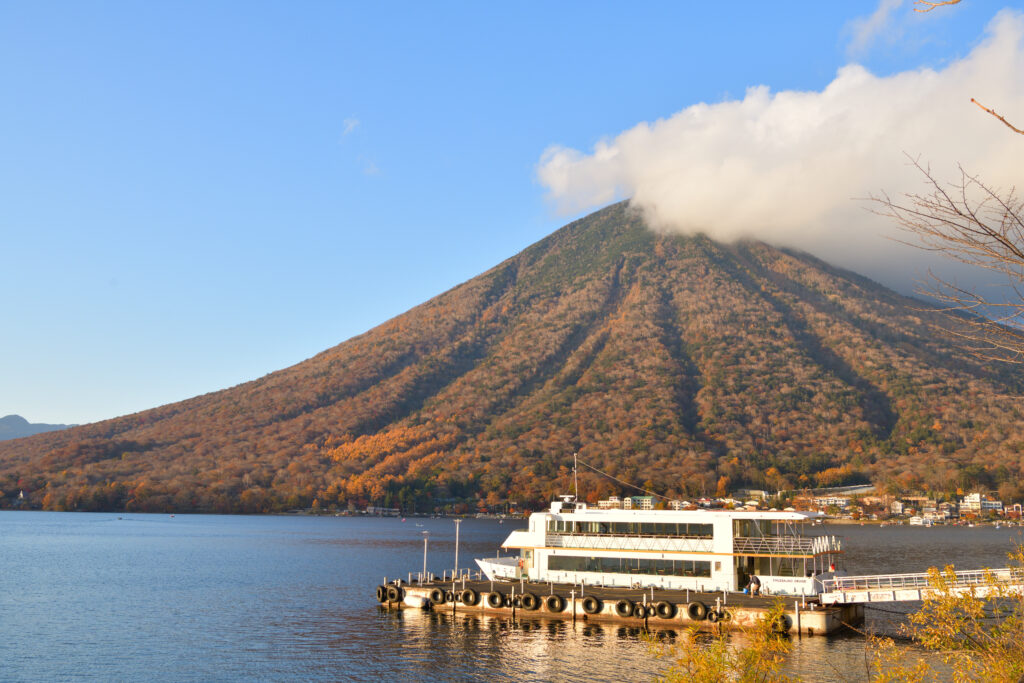 Summer in Tokyo? Yes, it is hot, very, very hot. The heat makes us feel like a summer vacation, definitely in a cool place. Tokyo has some summer retreats in the suburbs, and the one destination suggested here is Okunikko in the Nikko area. Okunikko remains the scenic views of lakes, waterfalls, and the wetland among the mountains that has been one of the 100 amazing spots in Japan, as well as a famous resort destination.
Indeed, the Nikko region, where the Okunikko lies, is an area with numerous tourist attractions that you can find in most guidebooks of travel to Japan. Here, focus on the area of Okunikko, and dig into the interests there based on travel tips and advice.
Going to Okunikko in Nikko region
Lies about 160km away up from Tokyo to the north, Okunikko (Oku-Nikko) is the highlands at the altitude of 1200m to 1600m situated in the western part of Nikko National Park. The temperature of Okunikko in summer is almost 10C lower than it of Tokyo, and the climate brings Okunikko the perfection for a summer retreat.
Oku-Nikko? Okunikko? Which is correct?
Both. Okunikko (Oku-Nikko) literally means a secluded part (Oku) of Nikko, one of Japan's most famous tourist destinations. Since Nikko and Okunikko are both in the Nikko National Park, the areas are often considered the same "Nikko area," despite having different travel attractions. If you'd like to spend a relaxing vacation, the suggestion is that you skip Nikko and head for Okunikko.
Nikko is a tourist destination known for the historic site of the Toshogu shrine and the sacred waterfall of Kegon, a touristy spot always crowded with many visitors. During the autumn foliage season, the congestion is especially severe and often brings visitors a nightmare. Although Okunikko also has many visitors, most of them are not tourists but those coming for walking and hiking in a tranquil natural setting. If you stay away from touristy places at a busy time, you will enjoy a peaceful retreat in Okunikko. The key to avoiding crowds is to be an early bird and take action earlier than others. For example, when heading to your destination in the morning, take a bus as early as possible and avoid busy times around 10:00 a.m. Also, remember that the bus will be very busy between 2:00 and 3:00 p.m. It is best to stay at least two nights, avoiding weekends and holidays if possible. For those who really want to stay away from congestion, avoid the days around the O-bon holidays (11th to 14th) in August.
Getting to Okunikko
The public transport to reach Okunikko is the bus, served from the bus terminal in front of Tobu Nikko Station. You can pay the fare on the bus with a train card, such as PASMO and Suica. To avoid crowds as much as possible, take the first train from Tokyo to Tobu Nikko Station/JR Nikko Station early in the morning. Right after arriving at the station, take a bus bound for Yumoto Onsen, running by way of Lake Chuzenji. Departing from the Nikko station, the bus runs through the Irohazaka winding road and stops at tourist spots such as Lake Chuzenji and Ryuzu Falls, on an 85-minute ride to the final stop Yumoto Onsen.
After going up through the winding slope of Irohazaka, the bus arrives at Chuzenjiko Bus Terminal (In front of Nikko Natural Science Museum,) the area known as "Nikko resort" with hotels, restaurants, and souvenir shops. The Okunikko resort is far ahead of this area, from the point where a large red torii-gate stands beside Lake Chuzenji. From the torii-gate to the final stop Yumoto Onsen is about 12 km; along the way is surrounded by a spacious wetland where walkways are provided for nature walking.
Getting around Okunikko
Visitors usually take a bus to get around Okunikko, as sightseeing spots like waterfalls and the starting point of walkways in the bog are dotted in that area, rather too far to reach on foot. Or, you can also rent a bike/scooter to get around more comfortably. For example, if you are a registered member of the Docomo Bike Share service, you can rent a bike at the bicycle station near Nikko Natural Science Museum. (Suggested to rent early in the day due to less availability) You can also get around by car, but the drive, you may have trouble finding a parking space depending on the time and the season of your visit.
Where do you stay in Okunikko?
Okunikko has various types of accommodations, from classic hotels to resort inns. A truly Okunikko resort, a relaxing stay in a natural setting, will be at Yumoto Onsen resort town (Okunikko hot-spring town). Yumoto Onsen is a hot spring resort with a history of 1,200 years that has been a place to enjoy soaking in the hot springs in a rustic atmosphere. From Yumoto Onsen, you can take busses to get around Okunikko, making it easy to plan activities there – bog walking, hiking in the mountain, and cycling.
Things to do and see in Okunikko
Here picked are spots in Okunikko that people rarely visit on a coach trip. If you go early in the morning, you will see almost no tourists there. However, be careful not to run into bears. Having a bear bell will help you to keep bears away on hiking.
Senjugahama Beach on Lake Chuzenji
This is a preserved shore of Lake Chuzenji closed for auto vehicles but low emission busses. The low-emission bus is served between the Akanuma bus stop (Akanuma Nature Information Center) and Senjugahama Beach. If you like walking around this area, why not take a hike from Ryuzu waterfalls to Senjugahama Beach, a nature walk for about an hour and a half.
*Camping used to be allowed near here, but it is prohibited now.
*Low-emission buses will be crowded on weekends, holidays, and during the O-bon holiday. You may not be able to board around 10:00 a.m and 2:00 – 3:00 p.m. Remember, the key is to act early to avoid congestion.
Odashirohara Plateau
This wetland is a specific zone in Nikko National Park designated as a special protection area. The low-emission bus for Odashirogahara departs from the Akanuma bus stop (Akanuma Nature Information Center). The low-emission buses are available on roads inaccessible by private vehicles, and the passengers can get on and off the bus anywhere on the route. Walking there takes about 35 minutes from the Akanuma bus stop to the Odashirohara.
The Yukawa River
Water from Lake Yunoko falls to the Yutaki waterfalls and slowly runs through this stream in Senjogahara wetlands toward Lake Chuzenji.
Yutaki Falls
Yutaki Falls dynamically down from Lake Yunoko. The view of the white splash coming down from the top is breathtaking. Going up the stairs along the waterfall, you will enjoy another view of the surrounding mountains. Although Yutaki Falls is a popular tourist spot, most tourists on a coach trip will not go up the stairs as they don't have much time to do so. If you go up to the top of the waterfall, it will be nice to explore further and walk around Lake Yunoko.
Cycling in Okunikko
The Oku-Nikko area is also a place for cycling enthusiasts, especially those wanting to do hillclimbing. Irohazaka winding roads and Konsei-toge Pass in the mountains are the places for that challenge.
Irohazaka road is a winding road with 48 slopes that connects the Nikko and Lake Chuzenjiko. Irohazaka is a one-way road with two different routes, outbound and inbound, between the destinations. Irohazaka is a busy road, but the sharp curves make it popular for hillclimbing. Irohazaka road offers better riding conditions than typical mountain roads in Japan, as Irohazaka has two lanes on the one-way road. Most mountain roads in Japan have only a single-lane narrow road that tends to cause riders a contact accident when passing by cars. Still, Irohazaka is a busy and steep road. Cycling in Irohazaka is only for intermediate or advanced cyclists and is not recommended for beginner cyclists.
Konsei-toge Pass is a road leading to Mt. Nikko- Shiranesan from Lake Yunoko, situated at 2024m with a superb view of Lake Yunoko and Mt. Nantaisan over there. Going up the road further west toward Mt. Nikko-Shiranesan, you arrive at the ropeway that also gives you a chance to get a splendid view spread down there.
Be sure to keep safe when you go for a ride on Konsei-toge Pass or Irohazaka road. Take necessary precautions and ensure that your bicycle is well maintained and equipped with tools for repair just in case.
Mountain hiking in Okunikko
Okunikko has two mountains for hiking that are Mt. Nantai and Mt. Nikko-Shiranesan (Nikko-Shirane). Both mountains are almost 2500 meters high and have been selected as one of Japan's 100 most famous mountains. The mountains have trails for beginners to advanced hikers that will be a 5 to 8-hour hike. During the fall foliage season, the mountains in Okunikko get so crowded that the trails can be full of people. Hiking in Summer will be better to avoid crowds. One more thing to remember is to check the mountain and weather conditions before your hike. Mr. Nantai and Mt. Nikko-Shiranesan are both active volcanoes, and Mt. Nikko-Shiranesan is particularly unstable. Depending on the volcanic condition, you are not allowed to get into the mountain. Again, watch out for bears. If you plan to stay at an inn the day before hiking, it is suggested you ask the staff about the mountain condition. Also, you may ask for an onigiri (rice ball) lunch box serviced at some of the inns.
While COVID-19 infection control measures are still required, wearing a mask, sanitizing your hands, and taking body temperatures at accommodations, let's enjoy a relaxing stay at the resort.
Okunikko Information Websites
Nikko Yumoto Visitor Center
http://nikkoyumoto-vc.com/english/
Nikko Natural Science Museum
https://www.nikko-nsm.co.jp/en/
Nikko Yumoto Onsen (Okunikko Yumoto Onsen Association)
http://www.nikkoyumoto.com/
Mt. Nikko-Shiranesan (Marunuma Kogen)
https://www.marunuma.jp/green/climbing/
Nikko National Park
https://www.env.go.jp/park/nikko/
https://www.env.go.jp/en/nature/nps/park/nikko/
Nikko Official Guide (Nikko City Tourism Association)
https://www.visitnikko.jp/en/
Tobu Railway Co., Ltd.
https://www.tobu.co.jp/en/
Oku-Nikko Cycle Share
https://docomo-cycle.jp/okunikko/en/